A journey in grief: my daughter Mia, killed in a hostel 10,000 miles from home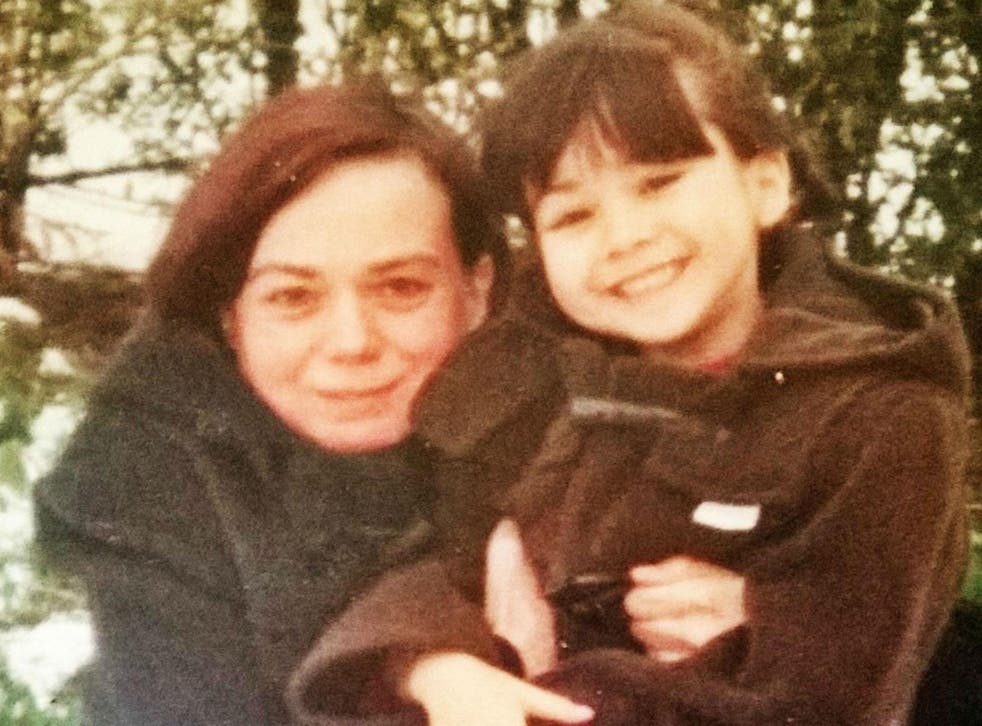 Mia Ayliffe-Chung is the 21-year-old British backpacker who was stabbed to death in Australia last Tuesday at the hostel she was staying in.
Mia, from Wirksworth in Derbyshire, was working on a farm in Queensland in order to fulfil requirements for her Australian visa.
In the coming week, Mia's mother, Rosie Ayliffe, will write a daily blog in The Independent as she prepares to travel to Australia and collect her daughter's ashes.
Here, in her own words, she talks about grief, how she is coming to terms with her loss, and the "nonsense" that has been written about Mia's death and attempts to link it to Islam.
Mia's family is raising money to create a memorial fund in her memory. Click here to donate or find out more.
---
Grief is a funny thing. I've been told by the family liaison police that I'm at the beginning of a journey and that I'll experience many emotions. For the past few days the emotions have been at bay, to the extent that I was starting to question yesterday whether I was grieving at all.
Now I don't think that's the problem. The problem is that I haven't seen Mia for nearly a year, and so in my head she's still alive, well and living in Australia, cracking jokes about throwing stones and setting up a stall to sell the rocks she'd picked up as part of her farm work.
Mia was working on a farm in Townsville, completing her 88 days of agricultural service in order to stay in her beloved Australia. Whether it was because she was bored or lonely, I got more calls from her last week than I ever had before. The work she had been assigned was picking up rocks between the rows of sugarcane to prevent damage to the machinery. You've seen pictures of Mia, 5'5", skinny as a bird, and meticulous about her appearance. And here she was on a chain gang... she kept referring to the experience as similar to the book Holes. "There's even a warden Mum, and snakes!" But she was actually relishing the experience. I could hear the same pride in her voice as when she called from her Duke of Edinburgh trek and said, "Did you know Mum, there's lambs in these fields!"
She said she'd been picked for work as soon as she arrived, whereas others had been waiting around for weeks. She said stone picking was the absolute easiest option (I had to wonder what they had these kids doing!). I asked whether she'd had any induction in what to do if she saw a snake (day four and she'd already seen a dead one and several spiders) and she said no. A little English girl in a cane field full of critters and no induction? I was concerned. I asked for the address of the hostel, told her to keep an online blog of everything that was happening to her. I looked the hostel up and befriended them on Facebook so I would be able to make contact quickly. I was expecting to be called out, I genuinely believed she was going to be bitten by a snake.
Yesterday, I was trying to think of someone to read the eulogy at the funeral, and the person who flashed momentarily through my mind was Mia.
Little things like that make me realise how I have hardly embarked on that journey they told me about. I'm fully aware that her body is on a slab somewhere in a cold dark place. She wouldn't mind the dark, but she's not good with the cold. I couldn't bear for her to be kept like that for weeks and decided she needed to be cremated sooner rather than later. I know some of her friends are struggling with that, because they wanted her body brought home and a cremation or burial here in the Wirksworth area, but she has friends all over the place. Hence the plan to create a place of remembrance here, but also to give various people vials of Mia's ashes to scatter in places dear to her or to them. That way she can visit places she hasn't visited yet. Canada, New Zealand, Singapore. People are making huge journeys to mourn her.
But she would have been the best person to speak at her funeral. Mia stood up and read a eulogy she'd written for my Dad at his funeral (I thought that was packed...) She had been a favourite with Dad. Towards the end, he couldn't tell me and my older sister apart, but when Mia walked in he would say 'MIA!' in a voice full of joy and his face would lighten up.
The story she told of him was about her finding a dead bird in the garden as a little girl. She was told by Grandma not to pick it up but she kept it and it decayed. Grandad had helped her bury it, and told her about the afterlife and what death meant. Mia told this story in a strong resonant voice without a tear while many in the church dissolved into puddles. She didn't shed a single tear until she sat down. I wish I was that strong. In so many ways she became a better person than me. Now I have to become half the person she could have been.
My brother Mark drove up from Cambridge yesterday, to "give me a hug". Hugs, and indeed contact of any description, have been notable for their absence from our family's life in the past decade or so, so I needed to rise to this in a spirit of love as he was doing. We walked around our beautiful Derbyshire village and Mark said he understood why I'd chosen to live here now.
My brother asked me what I would do or say in a hypothetical world if I could meet Mia's killer. Much nonsense is being spoken in the press about her alleged killer. The TV engineer who visited yesterday said, "Well we know what that was about, it was that Moslemic terrorism!". Thanks for clarifying.
Smail Ayad – the French man being held on suspicion of my daughter's murder – is not an Islamic fundamentalist, he has never set foot in a mosque.
It appears he wasn't allowed to appear in court this week because of safety concerns, so I'm unlikely to get near enough to have a conversation, and only if I were suicidal would I want to (I'm not).
I know my brother's message to Mia's killer would be about hell, eternal damnation, and the salvation of Christ. Life's easier in some ways if you live by the book.
But having been raised as a socialist and within the Church, what I choose to take from the scriptures and from socialist texts is that forgiveness and reparation are absolutely key, or violence escalates into something uncontrollable. And the person who killed Mia now has to live with the fact that they destroyed my daughter. If they feel no remorse, then surely they're a monster in human form, and what kind of life is that?
At the moment the only way I can really cope with our loss is to think, Mia's time had come, and what happened in that hostel on Tuesday was her fate. It was always going to happen like that. She was lent to us for a period of time and now, in Ben Johnson's words, she's been "Exacted by thy fate on the just day". (I always struggled to teach that poem without welling up!) But I also think that wise little girl was here for a reason, and part of my journey will be to find out what that reason was.