Michael Gove 'leaves son at hotel to go to party'
The former Education Secretary is reported to have defended his act
Sunday 30 October 2016 08:18 Comments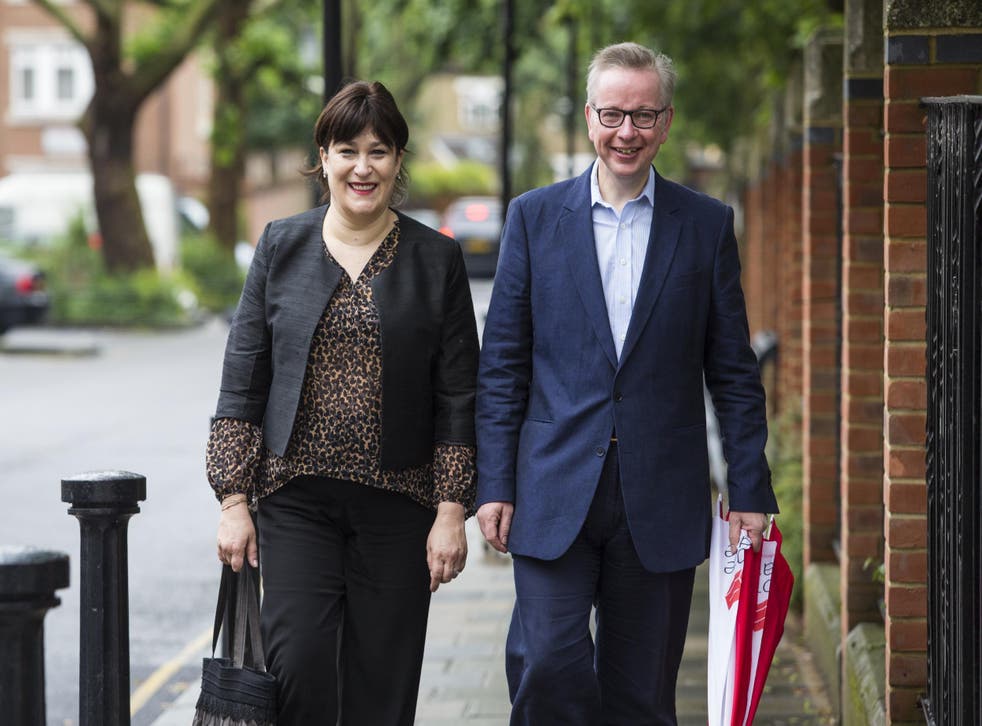 Michael Gove and his wife left their young son at a bed and breakfast into the early hours of the morning while they attended a party, it has been reported.
The 11-year-old is said to have preferred to stay in and watch TV rather than go to the function.
Government guidelines advise that children under 12 are not left alone for a long period of time and if they are harmed in their absence parents can be prosecuted. However, the boy, described by a spokesman for Mr Gove as being mature, was left under the supervision of staff.
Mr Gove, the former Education Secretary and chief whip, notoriously launched a failed bid to lead the Tory party in the wake of the referendum that saw him betray his Brexit ally, Boris Johnson.
After keeping a low profile since the debacle the MP, 48, stepped out earlier this month with journalist wife Sarah Vine to attend the event celebrating the end of the Cheltenham Literature Festival.
According to the Sunday Mirror they entrusted staff at the £250-a-night guesthouse to look after the youngster, returning at 1.30am the following morning.
Gove responds to question that he is basically Frank Underwood from House of Cards
Later that day comedian Dom Joly tweeted: "Amazing party at 131TheProm celebrating end of Chelt Lit Fest – only slightly ruined by the sight of the loathsome Michael Gove dancing..."
A spokesman for the family told the Sunday Mirror: "Michael and Sarah's son is a mature and confident secondary school pupil. He preferred to watch TV rather than go out to dinner.
"He was perfectly fine and staff at the 13-room hotel were happy to supervise.
"The hotel where Michael, Sarah and their son were staying would know how to get in touch with them if anything distressing had occurred."
Register for free to continue reading
Registration is a free and easy way to support our truly independent journalism
By registering, you will also enjoy limited access to Premium articles, exclusive newsletters, commenting, and virtual events with our leading journalists
Already have an account? sign in
Join our new commenting forum
Join thought-provoking conversations, follow other Independent readers and see their replies