Michael Gove professes his love for Ed Balls: 'I have developed an infatuation with another man'
Heather Saul
Saturday 29 October 2016 13:16 Comments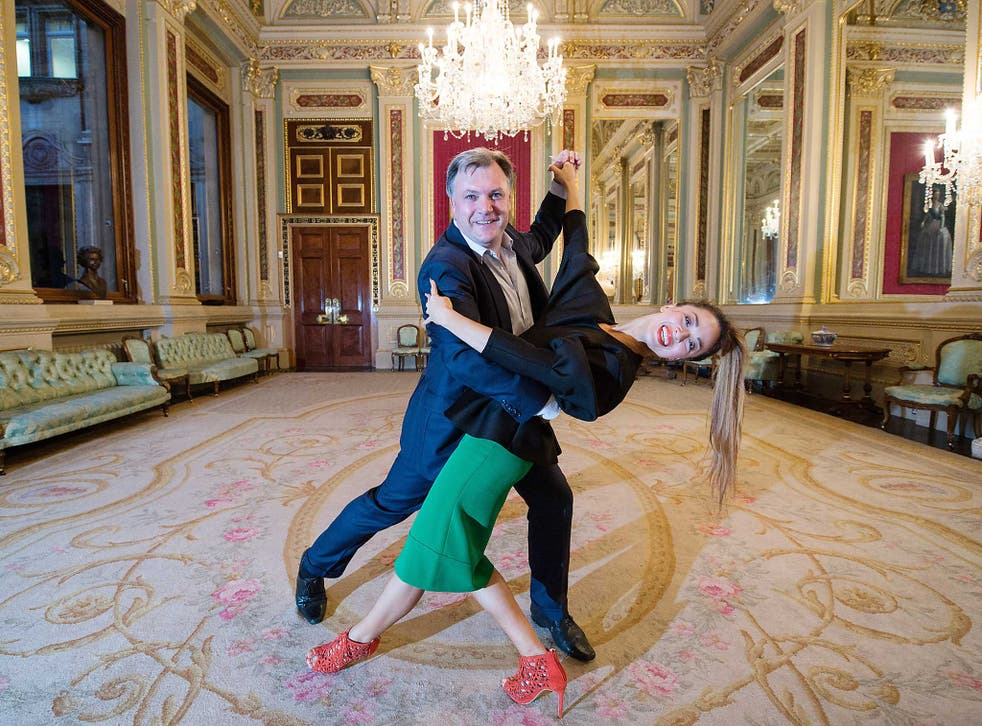 It's rare to see Britain's leading political parties finding some sort of common ground across a spectrum of issues, rarer still to see two opposing MP's endorsing each other.
What is unheard of is a Tory MP dedicating an entire column to the love suddenly coursing through his veins for his one-time Labour jousting partner.
But here we have it. Michael Gove has dedicated this week's column in The Times to revealing how he has "fallen head over heels in love" with Ed Balls, a sudden yearning apparently sprung from the latter's unparalleled dad dancing on Strictly Come Dancing.
This feeling may well be unrequited but that hasn't deterred Gove, who set out his "complex and personal" reasons for now spending his weekends campaigning for Mr Balls in a piece decorated with lashings of hyperbole.
Strictly Come Dancing 2016 in pictures

Show all 12
"Ed is different," the former Secretary of State for Education explains. "He is Everydad. He's the enthusiastic, in for a penny, let it all hang out amateur who performs as any of us would hope to if somehow catapulted on to the show.
"I and my family are having to adjust to a new turn my life has taken. Against my better judgment, against all my past inclinations, I have developed an infatuation with another man."
He says his only excuse for this abrupt about-turn is that he is not alone in his sudden warmth of feeling for Mr Balls.
"The former cabinet minister and ex-shadow chancellor is now reborn as the People's Ed, the star of Strictly, the nation's favourite dad-dancer and the best vote-getter Labour has had since Clement Attlee.
"But politics is poorer without him. We need more passion, more commitment, more courage in setting out provocative intellectual cases, more urgency in driving reform, more faith in the power of argument to change minds and votes, more willingness to risk criticism, even derision, in pursuit of deep principle. In short, we need more Balls."
Whether this love will ever be reciprocated remains to be seen. Mr Balls responded very briefly this morning, only to say the column "came as a bit of a surprise".
Register for free to continue reading
Registration is a free and easy way to support our truly independent journalism
By registering, you will also enjoy limited access to Premium articles, exclusive newsletters, commenting, and virtual events with our leading journalists
Already have an account? sign in
Join our new commenting forum
Join thought-provoking conversations, follow other Independent readers and see their replies