The Independent's journalism is supported by our readers. When you purchase through links on our site, we may earn commission.
Michael Herr: 'Dispatches' and 'Apocalypse Now' writer dies aged 76
Herr reported on the Vietnam War for 'Esquire' from 1967 to 1969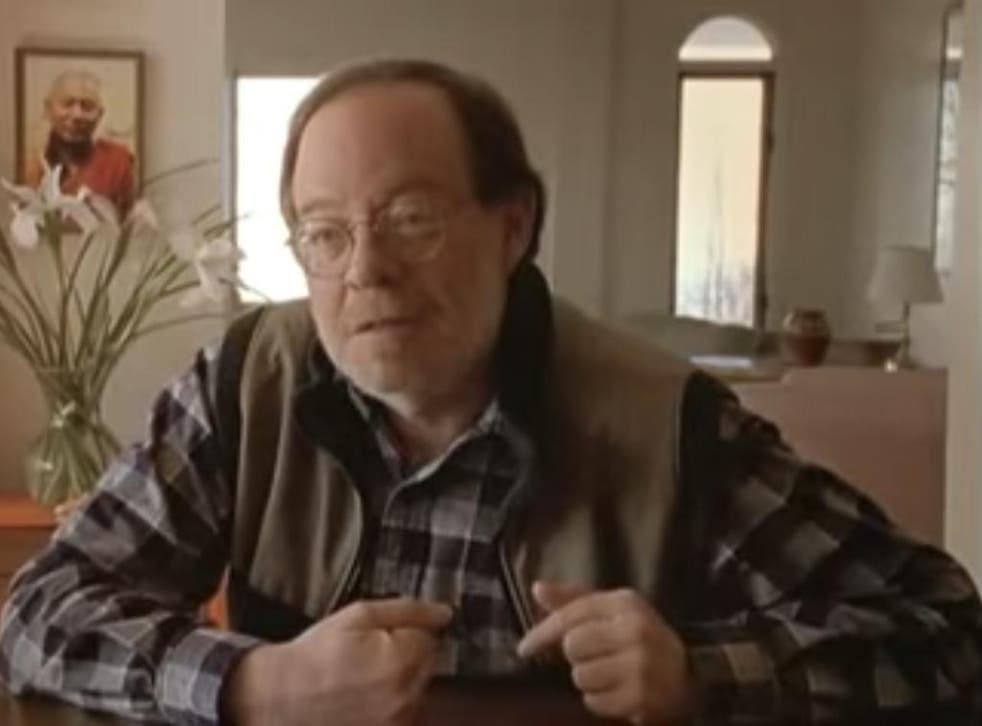 Michael Herr, whose reporting during the Vietnam War culminated in the nonfiction novel Dispatches and later became known for his writing in the films Apocalypse Now and Full Metal Jacket, died in upstate New York. He was 76.
Publisher Alfred A Knopf, who released Dispatches in 1977, confirmed Herr's 23 June death to the Associated Press.
Herr's work in Dispatches has been heralded by critics as one of the greatest pieces of writing about the savagery of war. The book documents the reporter's time spent covering the Vietnam War for Esquire magazine between 1967 and 1969.
Hunter S Thompson, the late gonzo journalist known for his experiential reportage, lauded the book. "We have all spent 10 years trying to explain what happened to our heads and our lives in the decade we finally survived," Thompson wrote of the work, "but Michael Herr's Dispatches puts all the rest of us in the shade."
Spy novelist John le Carré said the work was "the best book I have ever read on men and war in our time."
Herr obsessed over the book during the 18-month writing process, which triggered an emotional breakdown, he revealed in an interview with The Observer.
The Vietnam War 40 years on

Show all 10
"The problem with Vietnam is that if your body came back, your mind came back too," he recalled in the 2000 interview. "Within 18 months of coming back, I was on the edge of a major breakdown.
"It hit in 1971 and it was very serious. Real despair for three or four years; deep paralysis. I split up with my wife for a year. I didn't see anybody because I didn't want anybody to see me."
Herr revisited the Vietnam War in the almost hallucinogenic narration in Francis Ford Coppola's epic 1979 film Apocalypse Now. He co-scripted Stanley Kubrick's 1987 film Full Metal Jacket, for which he received an Oscar nomination for Best Adapted Screenplay.
Former reporter discusses media s role in Vietnam war
Herr was born in Lexington, Kentucky, on 13 April 1940, and later grew up in Syracuse, New York. He attended Syracuse University, but ultimately dropped out in favour of wayward life of travel - akin to writers like Ernest Hemingway.
A private man, Herr told Los Angeles Times that the resounding success of Dispatches "blew [his] cover", as reporters and television producers consistently attempted to get him to relive the harrowing details of the Vietnam War.
He fled to London after the book's release, but finally returned to the States in 1990.
"The reception couldn't have been better, frankly – it couldn't have been more wonderful," he said. "It totally changed my life. But it also blew my cover. It was great for a little while, but then I wanted to stop it, and you can't turn that tap off so easily, particularly in New York."
He recalled turning down a lucrative offer to host a documentary commemorating the 10th anniversary of the end of the Vietnam War.
"I said I would rather observe this great anniversary in private," Herr said. "The idea of going on television just fills me with dread and horror. But to go on and impersonate an old war correspondent returning seems really profane. Really profane.
"If they want to commemorate the Vietnam War, man, they can welcome the veterans home. Set up some apparatus to take the pain away."
Michael Herr is survived by his wife of almost 40 years, Valerie Elliott; their two daughters, Claudia and Catherine Herr; and siblings Steven Herr and Judy Bleyer.
Register for free to continue reading
Registration is a free and easy way to support our truly independent journalism
By registering, you will also enjoy limited access to Premium articles, exclusive newsletters, commenting, and virtual events with our leading journalists
Already have an account? sign in
Register for free to continue reading
Registration is a free and easy way to support our truly independent journalism
By registering, you will also enjoy limited access to Premium articles, exclusive newsletters, commenting, and virtual events with our leading journalists
Already have an account? sign in
Join our new commenting forum
Join thought-provoking conversations, follow other Independent readers and see their replies