Michael Heseltine denies strangling his mother's dog to death
'The dog was perfectly alright and actually started licking me out of affection,' says the deputy Prime Minister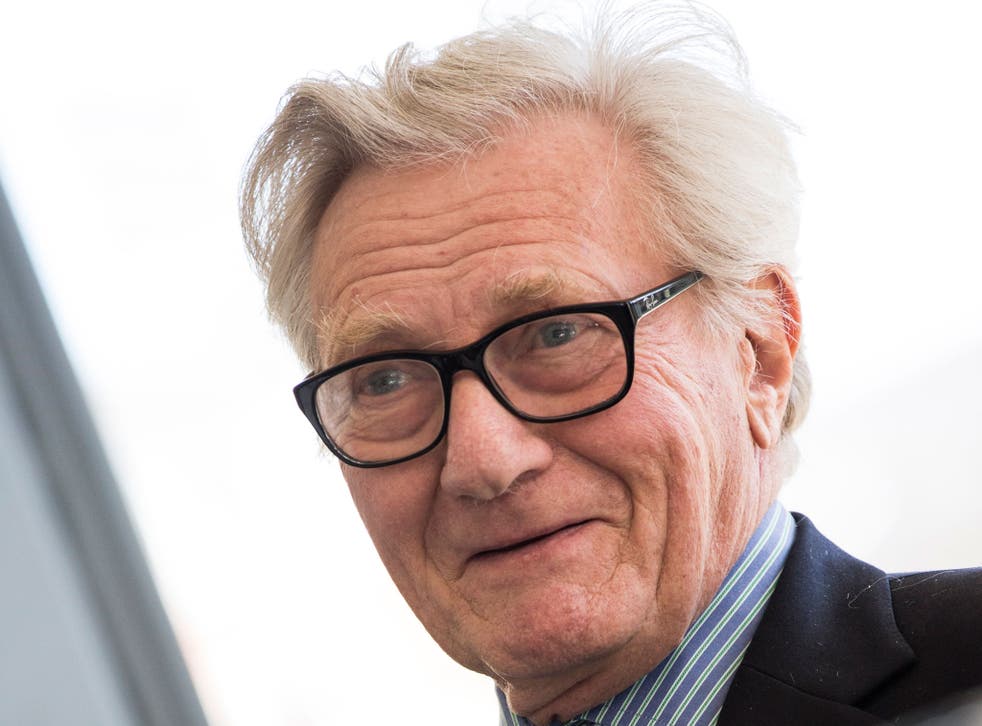 Former deputy Prime Minister Lord Michael Heseltine has denied strangling his mother's dog to death and insisted the dog was in fact put down by vets.
The 83-year-old Conservative peer prompted criticism after he told Tatler he had pulled the Alsatian's collar tight and it had gone "limp."
Lord Heseltine, who served as John Major's deputy between 1995 and 1997, has now said the dog was still alive after its outburst and was put down by vets the next day because of its unmanageable behaviour.
"The story is true that the dog turned on me, it was a very frightening moment," Lord Heseltine told The Independent.
"My wife was pregnant with our first child and I reached down to try and find out what was the wrong with the dogs paw."
People news in pictures

Show all 18
"Whereupon he turned on me and rose up on his hind legs, and as I stood up quite understandably, we had this very unpleasant situation. I managed to catch his collar and he was biting my wrist. I managed to push him to the ground. Whereupon he inexplicably first exploded, he then went limp."
"I could have used the words 'he calmed down' but actually I used the word 'limp' and that is what led the journalist to say I strangled him, which is not true, the dog was perfectly alright and actually started licking me out of affection."
"The next day we took the dog to the vet and discussed what had happened and the vet gave the strongest advice, quite rightly in my view, that the dog would have to be put down because he could not be relied to be left with her pregnant wife or my elderly mother. Everybody was very sad we loved him."
In the original interview with Tatler, Lord Heseltine, who has been nicknamed Tarzan for the infamous incident in which he seized the Commons' mace and held it over his head, said: "I took Kim's collar - a short of choker chain - and pulled it tight. Suddenly he went limp."
A representative for Tatler did not immediately respond to request for comment.
Join our new commenting forum
Join thought-provoking conversations, follow other Independent readers and see their replies