Michael Heseltine admits to strangling his mother's dog to death: 'If you have a dog that turns, you just cannot risk it'
The former Conservative deputy Prime Minister says he was stroking the dog when it suddenly bit him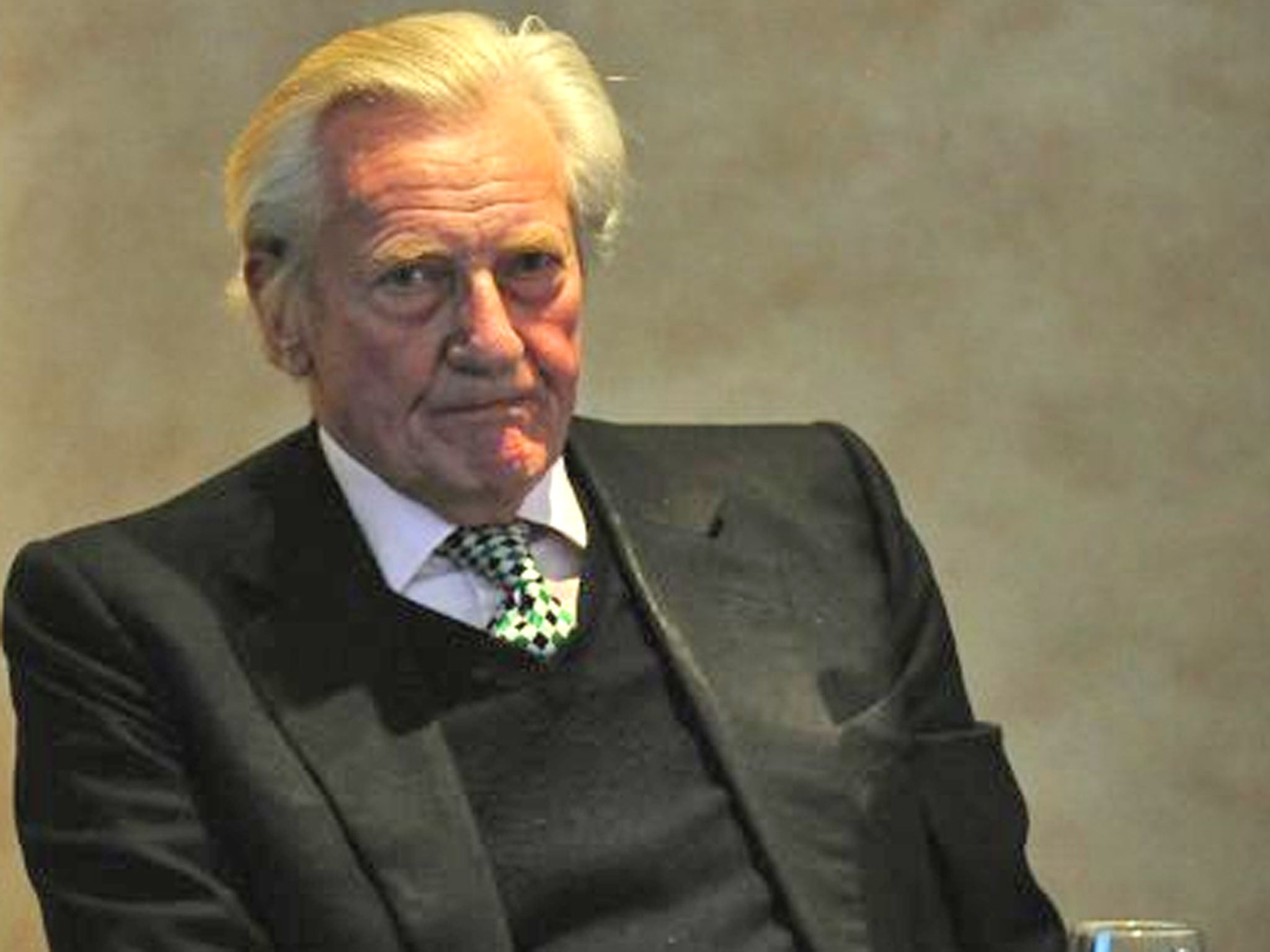 Former deputy Prime Minister Lord Michael Heseltine has revealed he strangled his mother's pet Alsatian to death after it bit him.
The 83-year-old Conservative peer, who served as John Major's deputy between 1995 and 1997, said he was stroking the dog when it suddenly bit him out of the blue.
Lord Heseltine said that although he was "devoted" to the dog, the pet had clearly suffered some type of mental breakdown and he could not risk it staying alive.
"I went to stroke him and he started biting me," Heseltine told Tatler magazine.
"If you have a dog that turns, you just cannot risk it."
People news in pictures
Show all 18
"So I took Kim's collar - a short of choker chain - and pulled it tight. Suddenly he went limp."
"I was devoted to Kim, but he'd obviously had some sort of mental breakdown."
It comes after Lord Heseltine, who has been nicknamed Tarzan for the infamous incident in which he seized the Commons' mace and held it over his head after a particularly heated debate in 1976, recently claimed to have shot 350 grey squirrels dead in six months.
"These foreign intruders may have a Walt Disney appeal in London parks," he wrote in a book titled Thenford written by him and his wife Anne. "But to us they are Public Enemy Number One … and are shot without hesitation."
Join our commenting forum
Join thought-provoking conversations, follow other Independent readers and see their replies