Michael Jackson paid £134 million in payoffs to stop up to 20 sex abuse victims speaking out, say lawyers
Ruling expected this week to determine whether two men who say they were assaulted by the singer can sue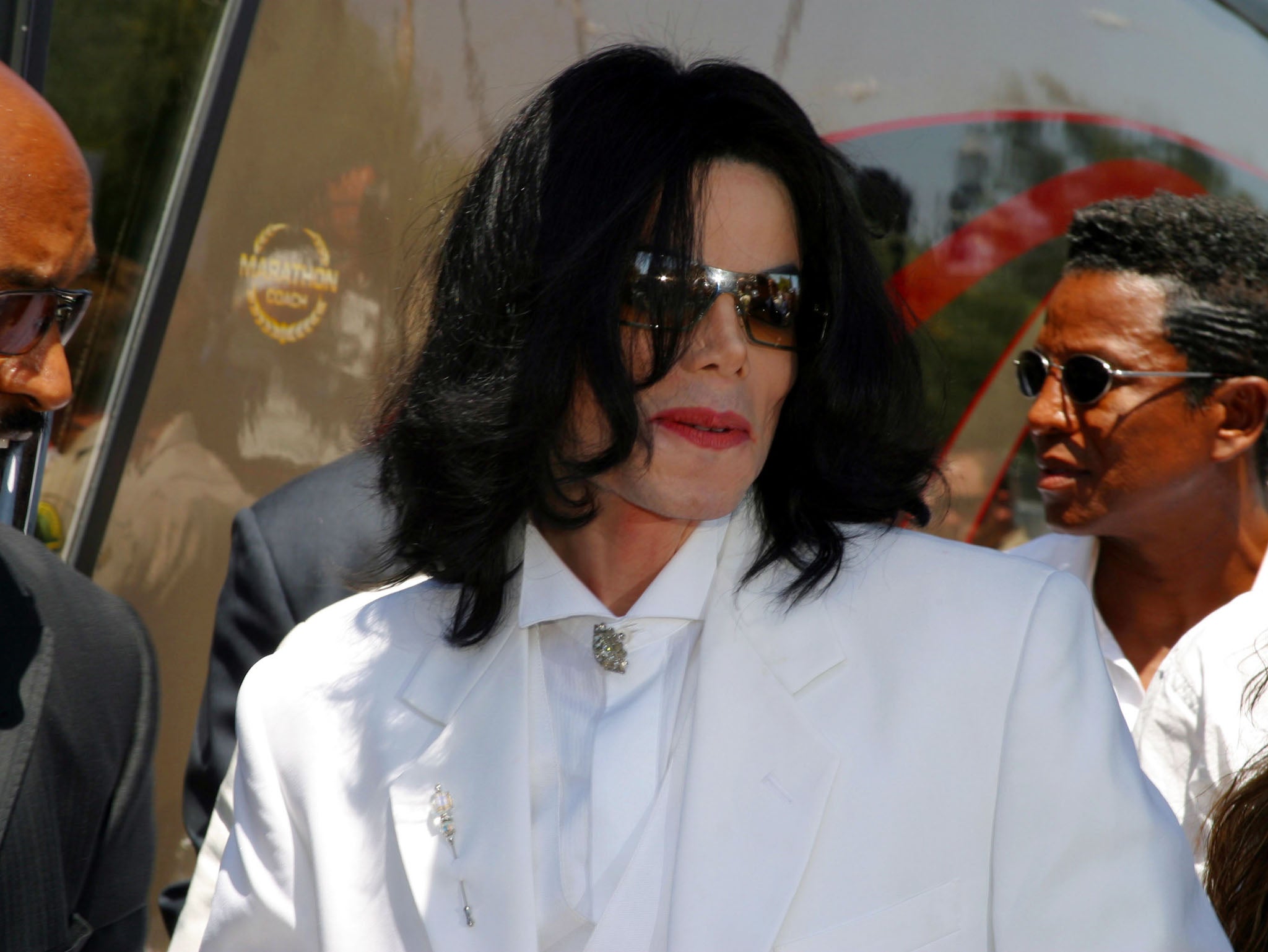 Lawyers are alleging that Michael Jackson paid $200 million [£134 million] in hush money to keep as many as 20 victims quiet - and that he held a "wedding" with one.
The claims come as part of a case to determine whether two men who say they were molested by the singer as boys can sue for a portion of Jackson's £1 billion estate.
Wade Robson and James Safechuck are expected to find out today from Los Angeles Superior Court whether they can launch legal action against the late singer's estate.
Jackson allegedly held a secret "wedding" ceremony with a nine-year-old boy as his "bride" according to the legal papers.
Robson and Safechuck are seeking unspecified damages. They missed the statutory deadline for filing their claims in 2013 and 2014 - more than a year after Jackson's death in 2009.
Judge Mitchell Beckloff has scheduled an appointment for Robinson and Safechuck today, which could determine whether they are allowed to press ahead with a lawsuit - the first since his death.
Lawyers for the pair claim that Jackson already paid £134 million to victims of sexual abuse.
In 1993, child sexual abuse claims were brought against Jackson. Evan Chandler - mother of 13-year-old boy Jordan - alleged that Jackson assaulted her son. It was settled out of court after a criminal investigation.
In 2005, Jackson was found not guilty of molesting 13-year-old Gavin Arvizo.
Robson is now a choreographer and says he was attacked by the singer at his Neverland ranch between the ages of seven and 14. During Jackson's 2005 trial, Robson testified that he never sexually abused him. Speaking in 2013, Robson explained that the birth of his own son prompted him to speak out against Jackson.
He said that Jackson "manipulated" and "brainwashed" him into testifying for him in the 2005 trial: "There was no money, there was no: 'You must lie,'" he told Today. "Michael, when he would talk to me before these things were going on, and he would call me everyday... it was complete manipulation and brainwashing. It wasn't any sense of the truth on the phone, he would role play with me and train me for these scenarios."
Safechuck claims the abuse happened in 1988 after he appeared in an advert for Pepsi with Jackson.
The Independent has contacted Jackson's estate for comment.