Michael Moore: 'I was played by Donald Trump'
'He played me because I didn't go after him or his real estate,' says the documentary-maker
Maya Oppenheim
Wednesday 31 August 2016 08:57 Comments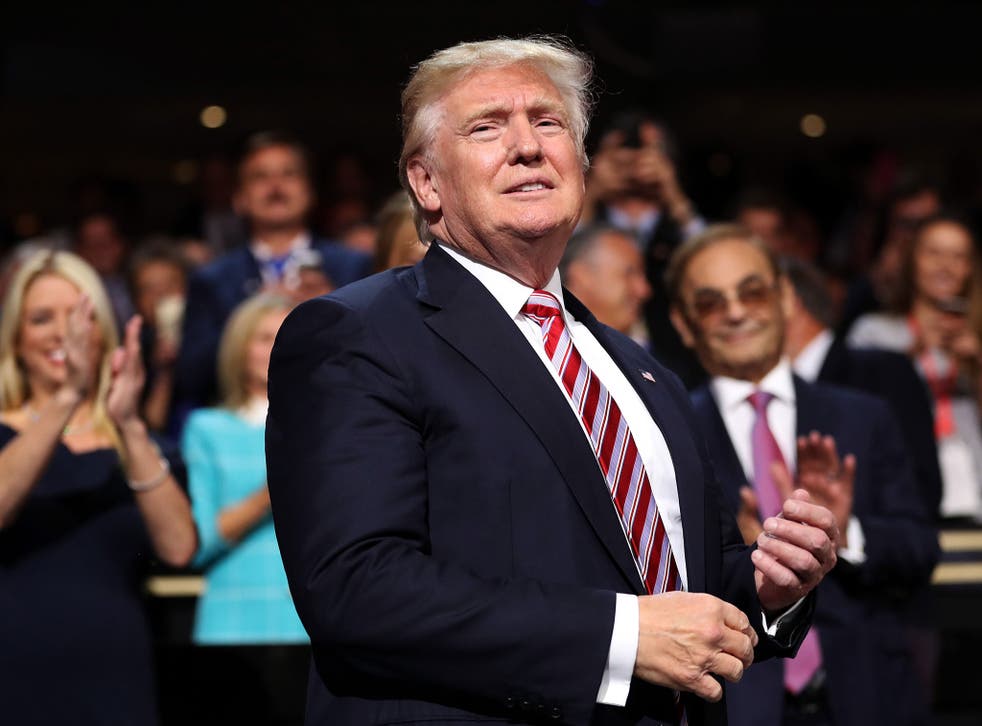 Michael Moore has recalled the time he was "played" by Donald Trump during the first time they met.
In an interview on Late Night with Seth Myers on Monday, the Oscar-winning documentary-maker and left-wing political commentator said he first came into contact with the Republican presidential candidate while filming for Roseanne Barr's old television talk show in 1998.
Moore said the producer approached him in the green room and told him that Mr Trump was "really nervous" about being on the show alongside Moore and was threatening to leave. As such, the producer asked Moore to try and persuade him to stay.
Donald Trump's most controversial quotes

Show all 14
"So I walk over to him, and I said, 'Mr Trump, it's Michael Moore.' And I shook his hand, and it's all clammy." He recalled, adding: "I don't remember the size of the hand."
Moore claims Mr Trump was anxious that because he was a "big corporate guy" and Moore had recently filmed the documentary Roger and Me (a film about General Motors CEO Roger Smith), they would be forced to "mix it up".
"I'm having to talk him off the ledge from this," Moore explained. "You know, grow some gonads here".
"And so we went out there and I was very nice to him and in the years since, I thought jeez he is good because he played me, because I didn't go after him or his real estate … I felt sorry for him and the hands were so wet!"
Moore, who has previously positioned himself as a Bernie Sanders supporter, recently argued Mr Trump was deliberately sabotaging his own campaign after a three-week "meltdown" because he never wanted to become President in the first place.
The Independent contacted a representative of Mr Trump for comment.
Register for free to continue reading
Registration is a free and easy way to support our truly independent journalism
By registering, you will also enjoy limited access to Premium articles, exclusive newsletters, commenting, and virtual events with our leading journalists
Already have an account? sign in
Join our new commenting forum
Join thought-provoking conversations, follow other Independent readers and see their replies