Michael Sheen's rousing St David's Day speech about the importance of the NHS
The actor spoke about the importance of standing up for what you believe
Helen Nianias
Monday 02 March 2015 13:53 Comments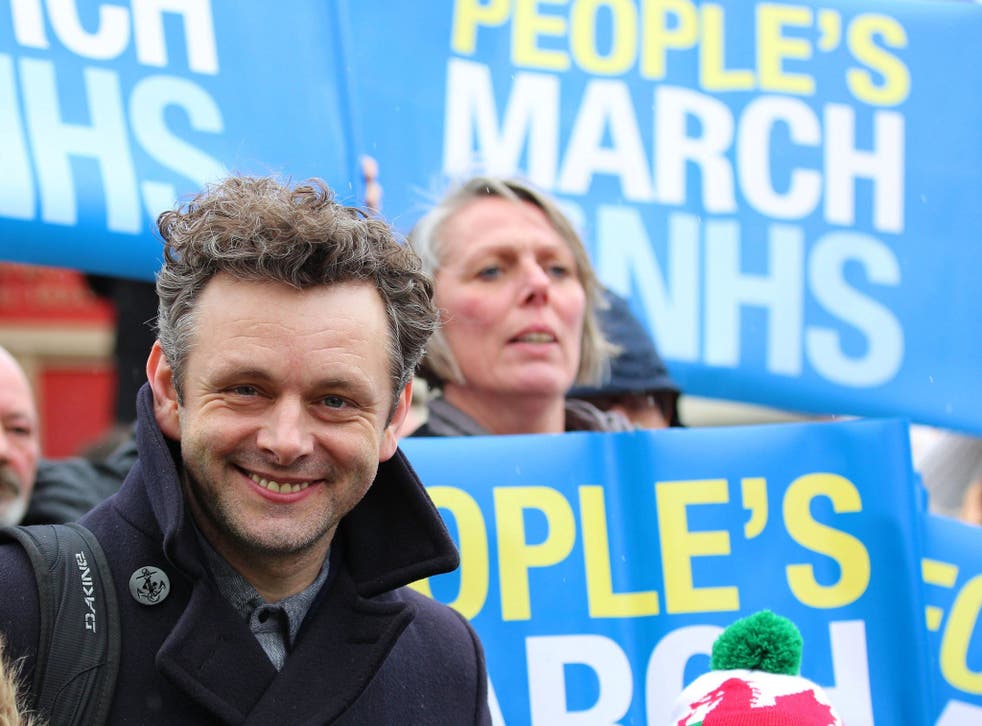 Michael Sheen boomed his disapproval of NHS privatisation at a St David's Day march in Tredegar, South Wales, on Sunday.
Speaking against the Conservative Party's austerity cuts to the British health service, actor Sheen bellowed that it was a far cry from the original passion that underpinned the NHS at its birth and praised its architect, Nye Bevan.
"It was long term, it was far reaching. Visionary in its scope and revolutionary in its effect. He [Bevan] had cast-iron integrity and a raging passion," Sheen said. "This was a man who had no fear in standing up for what he believed in, and he made no bones about how he felt. This is a man who publicly stated: 'No amount of cajolery, no attempt at ethical or social seduction can eradicate from my heart a deep, burning hatred for the Tory Party.'"
Register for free to continue reading
Registration is a free and easy way to support our truly independent journalism
By registering, you will also enjoy limited access to Premium articles, exclusive newsletters, commenting, and virtual events with our leading journalists
Already have an account? sign in
Join our new commenting forum
Join thought-provoking conversations, follow other Independent readers and see their replies