Michelle Obama meets Melania Trump at the White House
Ms Trump's speech at the Republican National Convention in July appeared to lift certain passages almost verbatim from a speech delivered by Ms Obama in 2008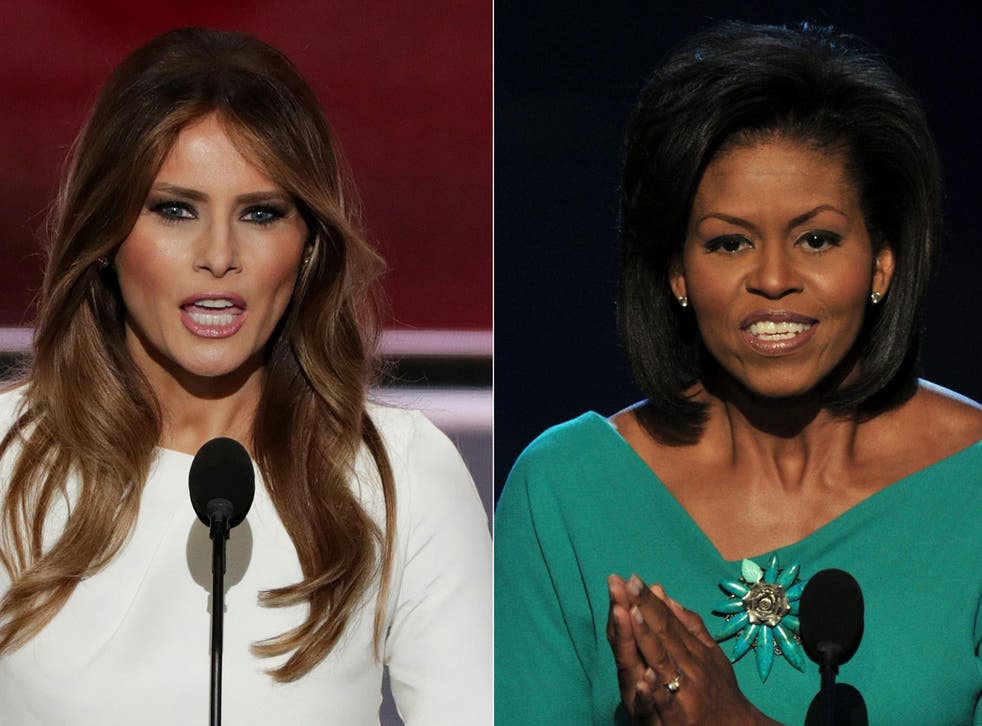 Michelle Obama and Melania Trump are set to have a private meeting at the White House today as President Barack Obama greets Donald Trump following his surprise election victory.
The conversation between the Slovenian former model and the current First Lady, whose high popularity ratings surpassed those of her husband and the 2016 presidential candidates, will be closed to the public and the press.
But there could be at least one elephant in the room.
Ms Trump's speech at the Republican National Convention in July appeared to lift certain passages almost verbatim from a speech delivered by Ms Obama in 2008.
Speaking about her upbringing, Ms Trump told the Convention: "From a young age, my parents impressed on me the values that you work hard for what you want in life.
"That your word is your bond, and you do what you say and keep your promise. That you treat people with respect."
Michelle melania speech plagiarized
This appeared to mirror what Ms Obama, 52, had said eight years previously at the Democratic National Convention before President Obama was elected for the first time.
Michelle Obama as the First Lady

Show all 11
"Barack and I were raised with so many of the same values. Like, you work hard for what you want in life; that your word is your bond; that you do what you say you're going to do; that you treat people with dignity and respect – even if you don't know them and even if you don't agree with them," she said.
Some have called for Ms Obama, a lawyer who has campaigned for poverty awareness and health issues, to stand for President in 2020.
However, she has said that she would not run for president as she did not like the world of politics.
Ms Trump, 46, became a US citizen in 2006 having lived in America for five years. She speaks six languages: Slovenian, Serbian, English, French, Italian and German.
Join our new commenting forum
Join thought-provoking conversations, follow other Independent readers and see their replies