Michelle Rodriguez claims documentary 'exploited' her comments about Paul Walker's death
Rodriguez was filmed talking about her feelings in the year after Walker was killed in car crash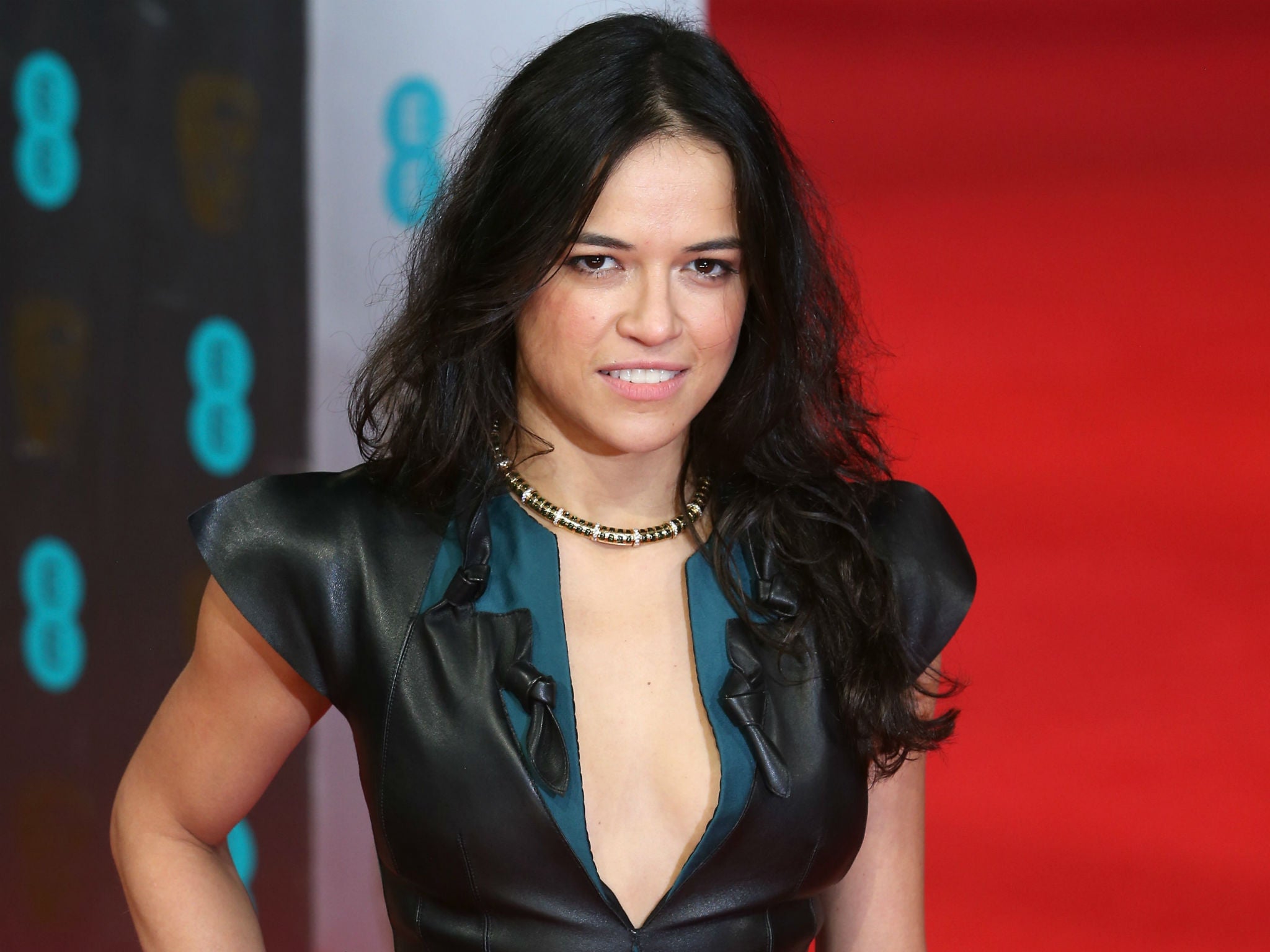 Michelle Rodriguez has accused a documentary of using her comments out of context after a clip where she described feelings of "jealousy" over the death of her friend Paul Walker emerged.
In an interview for The Reality of Truth, the actress discussed coming to terms with her Fast and Furious co-star passing away before her. Rodriguez was apparently recalling how she had felt after drinking Ayahuasca, which is made from a plant and has psychedelic properties.
In a clip of the film obtained by TMZ, Rodriguez said: "I have to say, you know, when I lost Paul, I went through about a year of just being like an animal. Like, what could I do, physically, to just get my mind off of existentialism? Get my mind off of how transient life is and how we just come here and can just disappear at any moment. How could I get my mind off that? Summer - crazy - nuts.
"I did everything I could possibly do to hide from myself and I'll tell you that my Ayahuasca trip made me sad that he left me here. It wasn't a sadness that he's gone, it's more like a jealousy that he's there first."
When approached by TMZ on Thursday, the actress expressed regret at the way her comments were presented.
"That's the people from the documentary using things out of context," she said.
People news in pictures
Show all 18
"I had a deep moment and I said something that, you know, that was personal.
"It was exploited and I apologise about that, but if I knew it was being promoted that way I wouldn't have been involved."
Rodriguez worked with Walker on The Fast and Furious franchise until he was killed in 2013 when the Porsche Carrera GT he was a passenger in hit a pole in California. The driver, his friend Roger Rodas, also died when the vehicle burst into flames. Walker's teenage daughter Meadow is now the sole heir of his estate.
The Independent has contacted The Reality of Truth for comment
Join our commenting forum
Join thought-provoking conversations, follow other Independent readers and see their replies