Mickey Rourke and Paul Bettany defend Johnny Depp and deny claims he is a violent man
'He doesn't seem like a very violent man to me,' says Rourke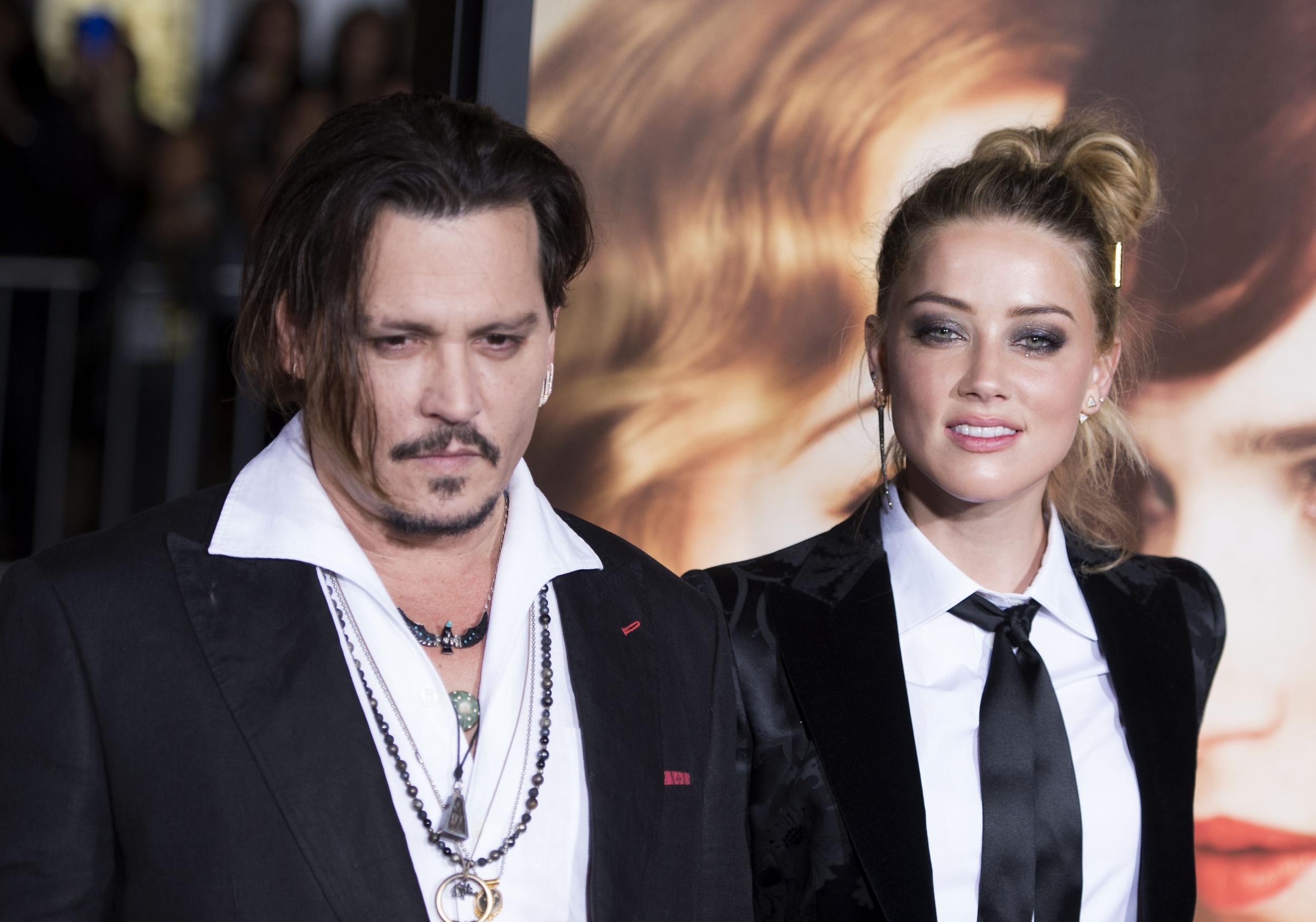 A number of high-profile individuals have come out in support of Johnny Depp. Mickey Rourke and Paul Bettany have defended him and have said he does not seem like a violent man, while Depp's ex-wife, Lori Anne Allison, also reportedly said he was a gentle person.
Last Friday Los Angeles Superior Court Judge issued a temporary domestic violence restraining order against Depp after his wife and fellow actress Amber Heard alleged he had been violent towards her during their 15-month marriage. On Friday, Heard appeared in court, with a visible bruise on her face, alleging that Depp threw a Phone at her last Saturday and a month before "grabbed [her] by the hair and violently shove [her] to the floor".
In court documents requesting the order, Heard wrote, "I live in fear that Johnny will return to the residence unannounced to terrorise me, physically and emotionally." Earlier in the week, Heard, 30, filed for divorce from Depp, 52, and cited irreconcilable differences.
Depp's lawyer has claimed Heard applied for a restraining order as a result of the negative media coverage she's been subject to and in order to "secure a premature financial resolution". The unfavourable media attention the lawyer, Laura Wasser, is referring to is the coverage of Heard choosing to file for a divorce several days after Depp's mother Betty Sue died.
Johnny Depp on screen
Show all 16
Fellow actor, Rourke, has come out in support of Depp. Speaking to celebrity news site TMZ he said, "He doesn't seem like a very violent man to me … He's a very low-key guy, he's always been really low key and a gentleman and not violent."
Paul Bettany has also defended Depp, saying that "He's the sweetest, kindest, gentlest man that I've ever known."
According to TMZ, Depp's first wife told friends that Depp, to whom she was married from 1983 to 1985, was a "soft person", who was never was aggressive during the time they were together.
Rourke and Bettany have come under fire for their comments on social media.
"'He doesn't seem like a very violent man to me' says Mickey Rourke who's also never been in a relationship with Depp," wrote one user in response to Rourke's comments. While another added, "I believe the bruises more than Rourke's opinion."
"Just because you get on well with someone, does not mean they are incapable of doing something horrific," wrote one user in response to Bettany. While another said, "This is dangerous trash. Delete it. And believe women."
Depp has not made a public statement since the news that Heard had been granted a restraining order was released. At the time, he responded to news their marriage was over and they had not secured a pre-nupt agreement and Heard was choosing to seek spousal support.
"Given the brevity of this marriage and the most recent and tragic loss of his mother, Johnny will not respond to any of the malicious false stories, gossip, misinformation and lies about his personal life," it read. "Hopefully, the dissolution of this short marriage will be resolved quickly."
Representatives for Heard, Depp, Rourke, Bettany and Allison have not immediately replied to request for comment.
Join our commenting forum
Join thought-provoking conversations, follow other Independent readers and see their replies