Mila Kunis condemns Donald Trump: 'We came here on a religious-refugee visa I'm not going to blow this country up'
At the age of seven Kunis travelled from the Ukraine to Los Angeles with her family
Maya Oppenheim
Thursday 07 July 2016 08:52 Comments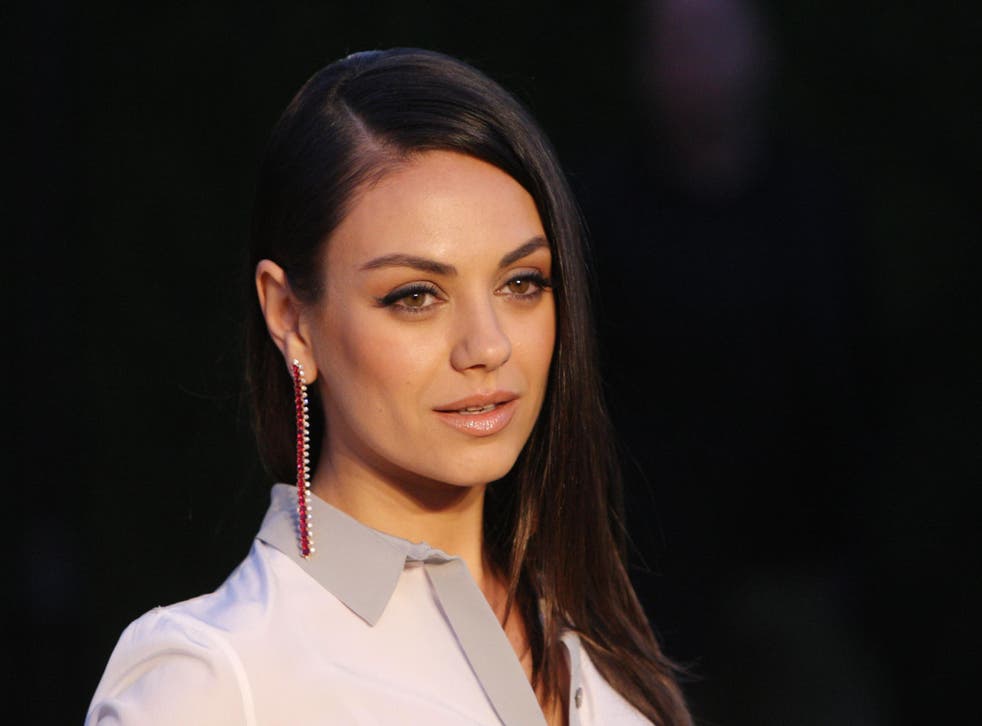 Mila Kunis has ridiculed Donald Trump's anti-refugee rhetoric and has said her own experience of being a refugee does not fit into his damning stereotypes.
Kunis, 32, who is known for her roles on That '70s Show and Ted, travelled with her family from the Ukraine to the US on a religious-refugee visa and said she has no intention of "blowing the country up".
Kunis fled the Ukrainian SSR for Los Angeles in 1999 at the age of seven. Her family were Jewish and there was rising wave of antisemitism engulfing the country.
"We came here on a religious-refugee visa," she told Glamour. "And I'm not going to blow this country up. I'm clearly paying taxes. I'm not taking anything away."
People who will flee America if Donald Trump wins

Show all 8
"So the fact that people look at what's happening and are like, 'Pfft, they're going to blow sh-t up'?"
Kunis expressed sadness at the rise of anti-refugee sentiment within the US but said it could not be solely attributed to Mr Trump and America had to blame itself.
"It saddens me how much fear we've instilled in ourselves. And going from there to the whole, 'Hey, let's build a wall between Los Angeles and Mexico'.… I don't even have to answer that one. There's no point. It's a really great sound bite. And it got him far."
"Nobody should be mad at him; we did it to ourselves."
Immigration is one of the cornerstones of the Republican presidential frontrunner's campaign and Mr Trump has also repeatedly expressed anti-immigrant sentiment in speeches. Early during his campaign launch he said would build a "great, great" wall along the border with Mexico to keep Mexicans from entering the US.
What's more, in a speech on Syrian refugees in New Hampshire in February of this year, Mr Trump said he had a "bigger heart than anybody in this room," but shortly afterwards said he had "absolutely no problem" with "looking Syrian children in the face" and telling them to leave.
10 of the scariest things Donald Trump has ever said
Kunis, who grew up in a family of seven, recalled how her parents worked multiple jobs while also studying in college and going to night school to learn English.
"My parents went through hell and back. They came to America with suitcases and a family of seven and $250, and that's it. … My dad worked - f*** if I know - seven jobs? He painted a house. He would deliver toilets. He drove a cab, delivered pizzas."
"But growing up poor, I never missed out on anything. My parents did a beautiful job of not making me feel like I was lesser than any other kids."
Register for free to continue reading
Registration is a free and easy way to support our truly independent journalism
By registering, you will also enjoy limited access to Premium articles, exclusive newsletters, commenting, and virtual events with our leading journalists
Already have an account? sign in
Join our new commenting forum
Join thought-provoking conversations, follow other Independent readers and see their replies