Miley Cyrus shares tearful post pledging to leave the US if Donald Trump becomes President
'F*** this sh*t. I am moving'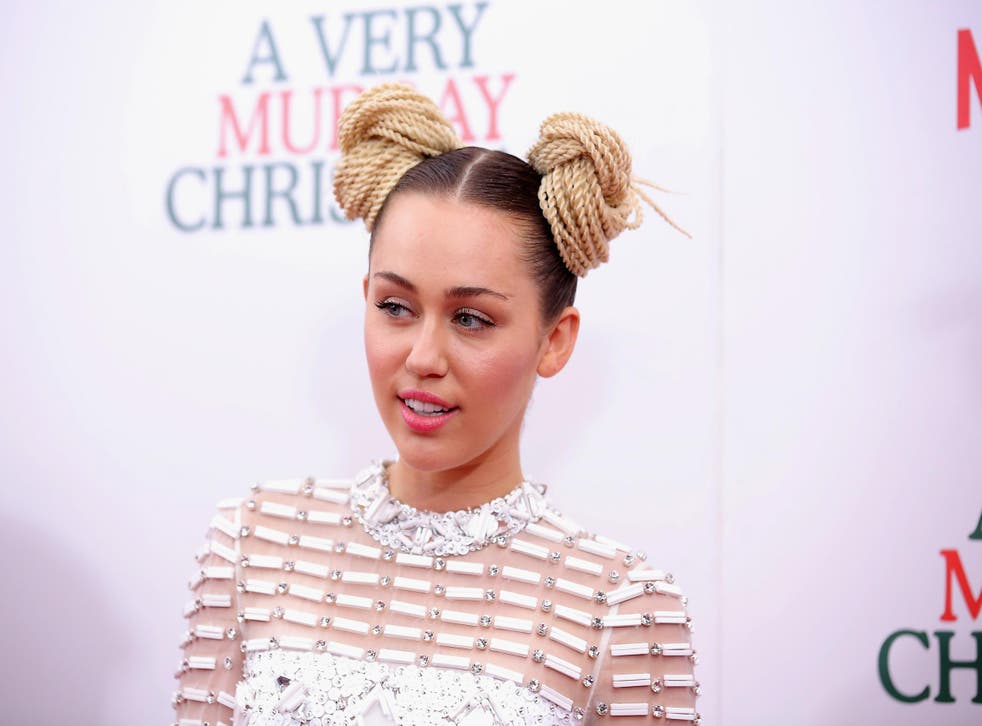 Miley Cyrus has tearfully vowed to emigrate from the US if Donald Trump is elected.
The 23-year-old shared a series of posts on her Instagram page after Super Tuesday saw Trump, well, trump his opponents by winning the Republican nomination in seven out of 11 states.
In typical Cyrus fashion, she didn't hold back in saying exactly what she thought in the post below, which was accompanied by the caption: "Donald Trump is a f***ing nightmare!"

She also shared an image of the polls showing Trump ahead of rivals Marco Rubio and Ted Cruz, and wrote that she is either going to vomit or move out the country.

A day later she shared a collage of images, one of which showed her crying. Alongside that image was a photograph of Rebecca Francis, the hunter at the centre of a storm sparked by Ricky Gervais, and then a photo which appears to show Francis next to Trump.

"This makes me so unbelievable (sic) scared and sad… Not only for our country but for animals that I love more than anything in this world," Cyrus, who is a staunch animal rights campaigner, wrote.
After taking aim at the hunter by telling her she is not "destiny", Cyrus then switched her focus to Trump and reiterated her pledge to leave the US should he win: "YOU DT ARE NOT GOD NO MATTER HOW MUCH YOU THINK YOU ARE!!! (& if he doesn't think he is 'God' he thinks he is the f***ing chosen one or some shit! […] Honestly f*** this sh*t I am moving if this is my president! I don't say things I don't mean!"

It's pretty clear Cyrus will be voting for a Democrat in the election as she has previously expressed admiration for both Bernie Sanders and Hillary Clinton in recent months. Just three days ago she posted a picture of Sanders with Flaming Lips frontman Wayne Coyne with the caption "My 2 favourite dudes!"

Speaking to ELLE UK last year Cyrus advocated a female President and said: "If we can go from a black president to a female one, we're finally living up to being the land of freedom. To have a female president will be so powerful and inspire women."
Join our new commenting forum
Join thought-provoking conversations, follow other Independent readers and see their replies