Miley Cyrus posts US Senator's phone number in angry gay rights protest
The pop singer wants to 'stir s**t up' in the wake of Tom Cotton's comments
Jess Denham
Sunday 05 April 2015 12:21 Comments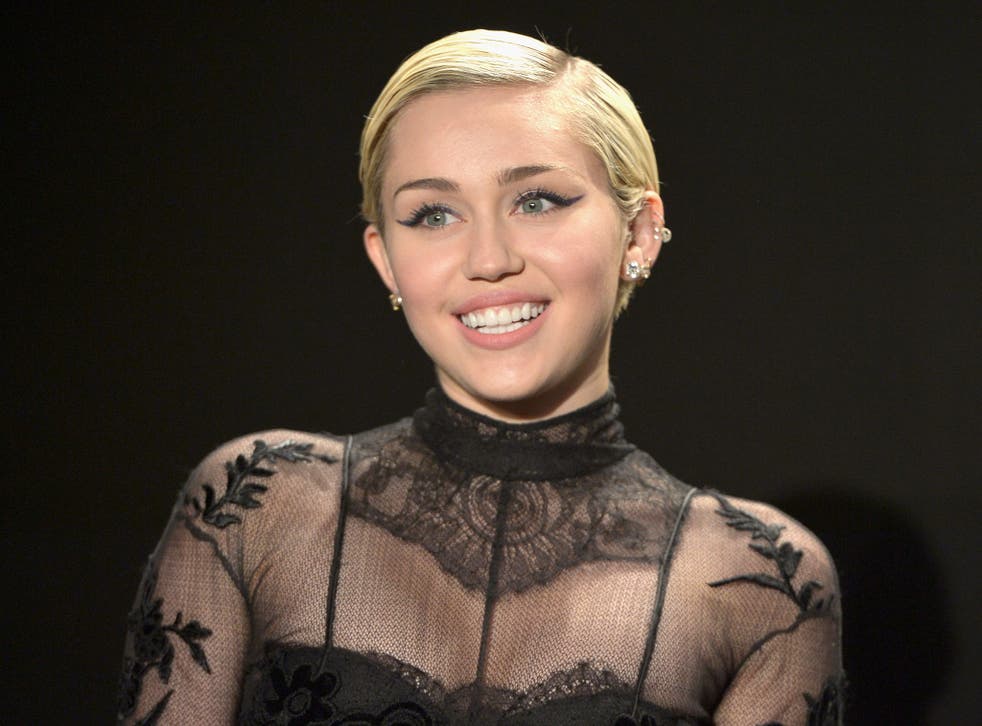 Miley Cyrus has tweeted the phone number of a US Senator after taking offence at recent comments made about the gay community.
The "Wrecking Ball" singer decided to "stir some s**t up" when she was angered by Tom Cotton's CNN interview with Wolf Blitzer, in which he raised the controversial issue of gay rights.
"I think it's important we have a sense of perspective about our priorities," the Arkansas Senator said. "In Iran, they hang you for the crime of being gay. They're currently imprisoning an American preached for spreading the gospel of Jesus Christ in Iran. We should focus on the most important priorities that our country faces right now."
Cotton was discussing Indiana's divisive Religious Freedom Restoration Act, which passed into law earlier this week. Many people have voiced concern that business owners could now legally use religion to justify discrimination against minorities.
Cyrus took exception to his remarks and posted his office number to her 19.4 million Twitter followers, encouraging "happy hippies" to "call and express why freedom is important to us and our country".
The 22-year-old opposes the bill because she has "dedicated [her] life to being whoever it is that [she] wants to be". "If you don't choose to live that way, you're not going to last in this generation because we are overtaking you," she said.
"They are dinosaurs and they are dying off. We are the new generation and with that will come so much.
The A-list opposing Russia's anti-gay laws

Show all 15
The act has now been changed so that people cannot be discriminated against based on gender or sexual orientation.
Cyrus has long been an active gay rights campaigner and has an equal sign tattooed onto her ring finger in support of same-sex marriage.
Register for free to continue reading
Registration is a free and easy way to support our truly independent journalism
By registering, you will also enjoy limited access to Premium articles, exclusive newsletters, commenting, and virtual events with our leading journalists
Already have an account? sign in
Join our new commenting forum
Join thought-provoking conversations, follow other Independent readers and see their replies