Miranda Sings divorce: YouTuber Colleen Ballinger announces split from Joshua Evans in emotional video
The couple are divorcing after one year of marriage and an eight-year relationship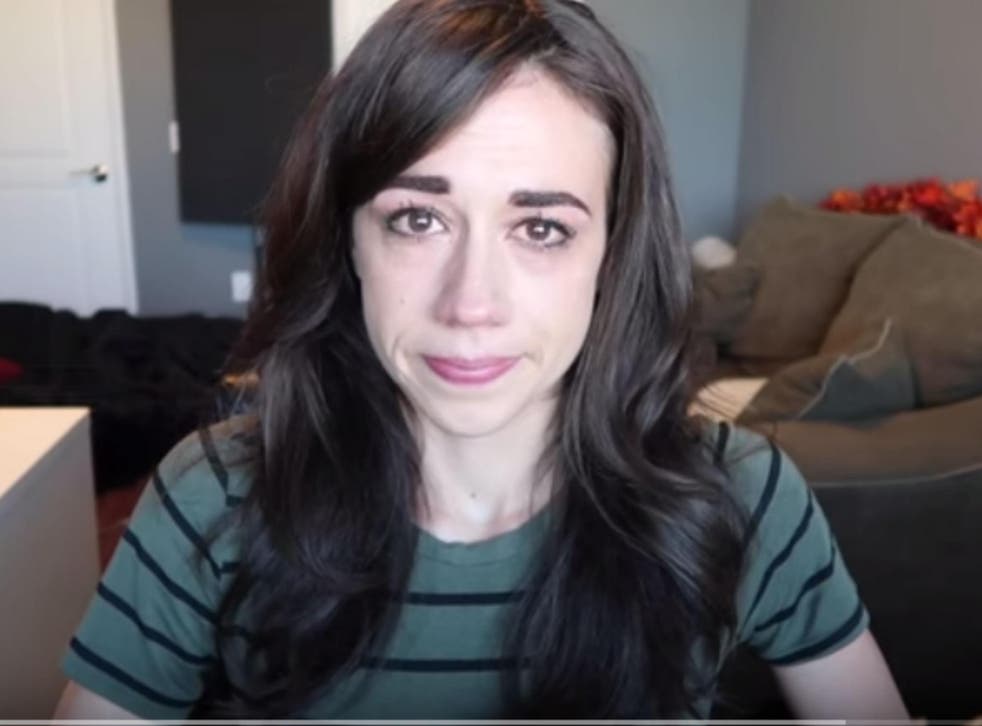 In another sign that social media is not always what it seems, a married couple favoured among the YouTube community have announced their divorce.
Colleen Ballinger, better known by her YouTube alter ego Miranda Sings, is divorcing her husband of one year, fellow YouTuber Joshua Evans. The couple have a combined following of 13 million. Evans has almost 1.5 million subscribers, while Ballinger vlogs across two channels. An 18-minute video of their 2015 nuptials has been watched over 11 million times.
In an emotional video uploaded on Friday, Ballinger announced her personal news on her channel Psycho Soprano. She explained that despite the video of wedding vows and the impression they gave of their seemingly perfect relationship, a lot went on behind the scenes which their fans were not aware of.
The Highest-Earning YouTubers of 2015

Show all 10
"We have always had a rocky relationship since the beginning, we've always butted heads, we've always fought ever since we met. It's never been a perfect relationship," she said. "We've chosen to share our relationship online. You've watched us date, get engaged, get married. We've shown you everything because we wanted to and I don't regret any of that but, you know, we chose to not share with you the hard parts of our relationship and there were a lot of hard parts of our relationship.
"For a long time now I've realised how unhappy we both were.
"I know a lot of you are going to be really disappointed and really mad and really hurt by this because you do feel really close to us and you looked up to our relationship and our love."
Evans also uploaded a video called "Heartbroken" to his channel which also suggested their marriage was not always rosy behind closed doors, saying: "We've had some great times and terrible times over the past eight years."
"I am not choosing this divorce," he continued. "I do not want this divorce. I want her but I truly believe she thinks she's making the right decision right now and I can't make her decisions for her."
Evans also announced he would be taking a break from social media, saying it would be "fake" to carry on as normal.
"I know I chose to put myself out there and that's part of my job but for my own mental health I need to step away," he said.
The frank admission from both echoes the revelation from Essena O'Neill which shook up the social media world last year when she unmasked all her 'perfect' Instagram photos to expose the dark side of social media which left her feeling "miserable".
Ballinger and Evans were able to create an apparently perfect relationship which, as so often happens with seemingly perfect celebrity couples' even spurred its own nickname: 'Joshleen'. Their most recent videos only go to prove that social media is not an accurate reflection of life and all its pitfalls.
Join our new commenting forum
Join thought-provoking conversations, follow other Independent readers and see their replies