Miss Honduras Maria Jose Alvarado's stylist Luis Alfredo Garcia is found stabbed to death
Luis Alredo Garcia, 41, known to his friends as Destiny, was found dead by one of his employees in the bathroom of his apartment in Sandy Bay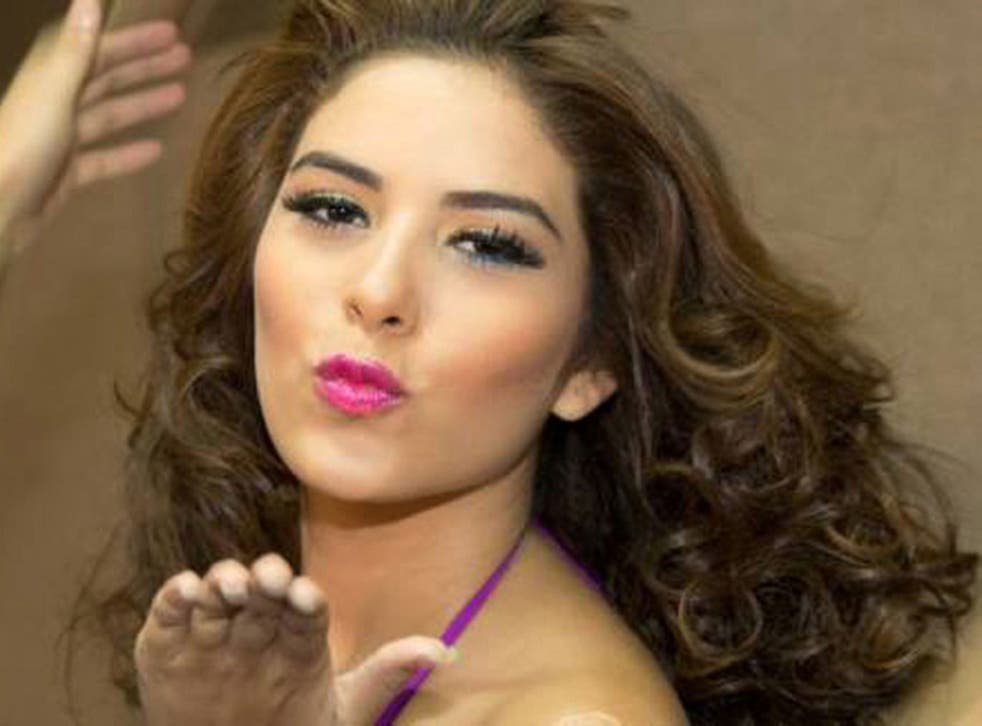 Less than a week after the bodies of Miss Honduras Maria Jose Alvarado and her sister were located ahead of the Miss World pageant in London, the beauty queen's stylish has been found stabbed to death.
Luis Alredo Garcia, 41, known to his friends as Destiny, was discovered by one of his employees in the bathroom of his apartment in Sandy Bay, Honduras with his feet and hands bound and knife wounds to his neck.
It is thought he was absent for several days before the discovery was made, and police have since launched a murder investigation.
His death comes days after the boyfriend of Miss Honduras' sister confessed to killing her and the 19-year-old beauty queen.
The bodies of Maria Jose Alvarado, who was due to compete in the Miss World Pageant in London in December, and her sister, Sofia, 23, were found buried on a river bank in mountains near Santa Barbara in Honduras on Wednesday 19 November.
Police General Ramon Sabillion told the Associated Press that Sofia's boyfriend, Plutarco Ruiz, had admitted to shooting the two women dead and had taken officers to the burial site. A second man was also in custody.
Police were initially optimistic that the women had survived the ordeal.
"Nobody has asked for a ransom for their liberation and there have been no bodies found," Inspector Vicente Reyes said last Tuesday. "These are strong signs that they are still alive."
Patrols were also set up along the border of Honduras and Guatemala.
"This is a big operation," Reyes continued at the time. "She is a representative of the country."
Honduras statistically has worst murder rate in the world, and crimes such as kidnapping are common.
In 2013, the Violence Observatory set the murder rate in Santa Barbara at 83 per 10,000 inhabitants – a stark figure compared to that of New York City, with four murders to every 10,000, and London, with less than one to every 10,000.
Crimes like homicide and kidnap in the South American country are often related to gang warfare. But, Cory Alvarado – the older sister of the two women – claims there is no such link between her family and illegal activity.
"I want the world to know that they are good people and they always thought others were like them," she said. "They were honest and happy and trusting."
"Open your hearts and understand my pain," her mother, Teresa de Jesus, said in a statement on Tuesday.
"There is an all-powerful God that sees everything and I hope you set them free."
Maria Jose beat 18 fellow contestants to be awarded the title of Miss Honduras in April.
Miss World is set to start at the ExCel London tomorrow.
The Grande Finale will take place on 14 December.