Beauty pageant president admits organisers suggested Miss Iceland to lose weight to do well in contest
After Arna Ýr Jónsdóttir wrote an open letter explaining why she quit the pageant, the pageant's president said staff advised her to lose weight and she looked 'slimmer and more beautiful' in photos than real life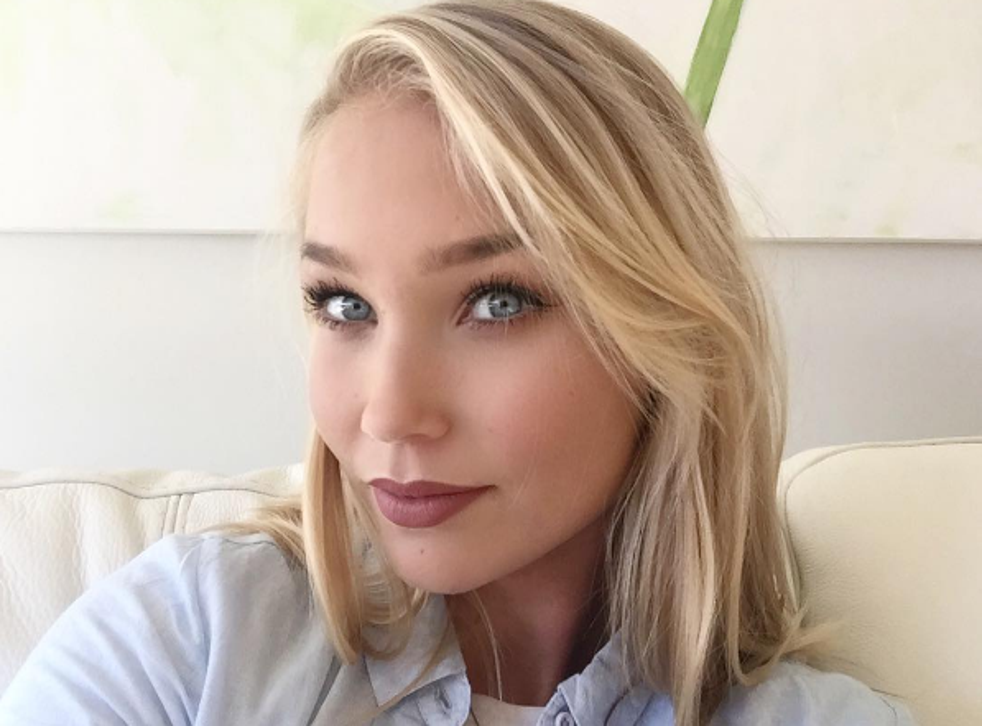 The president of an international beauty pageant has admitted staff suggested the winner of Miss Iceland needed to lose weight if she wanted to do well in the contest.
Arna Ýr Jónsdóttir, 20, announced she would not be competing in the Miss Grand International pageant in Las Vegas on Sunday because organisers asked her to lose weight just days before the finals which were held on Tuesday. Jónsdóttir claimed she was informed there was too much fat on her body and her shoulders were too big.
The President of Miss Grand International, Nawat Itsaragrisil, told The Independent staff advised her to lose weight in order to improve her chances at winning. He said "everyone should show their improvement" in the three weeks building up to the final.
Itsaragrisil said Jónsdóttir looked "slimmer and more beautiful" in her previous photos than she did in real life.
Inspiring body positivity quotes

Show all 12
"She asked some questions and for suggestions from our staff which they've replied according to what they think, she may be a little bit fat and they recommended her, in good way, to try to lose some weight in order to improve her chance to win," Itsaragrisil, who is also a Thai TV host, said.
"This is a normal process for the three weeks during the pageant, everyone should show their improvement. Similarly, the staffs give the same advice for others who asked them what should they do to improve in order to win which each of them would get different advice," he continued.
"Since the start of the pageant she is one of the delegates who shown herself to be interesting and to have a great personality. All my staff have loved to work with her and she made great impression on the team."
"There was an incident that she shows her photos from her previous international pageant to me which she looks slimmer and more beautiful which I do not understand the purpose as what we are looking in the competition is the present not what she used to look like."
Jónsdóttir, who was crowned Miss Iceland in 2015, told Iceland Monitor a spokesperson for Itsaragrisil advised her to stop eating breakfast, only eat salad for lunch and drink water every evening until the finals.
Jónsdóttir announced the news she would be dropping out on her Facebook on Sunday. She said she was determined to stand up for herself, women worldwide and the Icelandic nation. She also posted a handwritten "goodbye letter" on her Instagram which she addressed to Itsaragrisil.
"I am a very strong woman but sometimes my strength isn't enough," she wrote in the letter. "Your staff told me that I had to loose weight for the finals because I have to much fat on me and also to [sic] big shoulders. They told me to eat less and then you would like me more".
"If anyone tells me that I'm too fat or whatever, they just don't deserve me," she concluded.
Jónsdóttir, who is a trained pole vaulter, demanded the organisers "open their eyes" and wake up to the fact it is 2016.
In the message posted on Jónsdóttir's Facebook, she also claimed organisers told her to say the comments about her weight were a misunderstanding and apologise.
Itsaragrisil expressed his shock at learning she had left the hotel, claiming she only informed them of her departure in a letter addressed to him at the reception.
"One of our conditions of the pageant for security reasons we do not allow anyone to leave the hotel without our acknowledgement," he said. "She seems to have her own imagination and do whatever she pleased without obeying any rules and regulations which she read and signed accepting before entering the pageant."
A representative for Jónsdóttir did not immediately respond to request for comment.
Register for free to continue reading
Registration is a free and easy way to support our truly independent journalism
By registering, you will also enjoy limited access to Premium articles, exclusive newsletters, commenting, and virtual events with our leading journalists
Already have an account? sign in
Register for free to continue reading
Registration is a free and easy way to support our truly independent journalism
By registering, you will also enjoy limited access to Premium articles, exclusive newsletters, commenting, and virtual events with our leading journalists
Already have an account? sign in
Join our new commenting forum
Join thought-provoking conversations, follow other Independent readers and see their replies