Miss Universe 2015: Producers 'definitely' want Steve Harvey to host next year's show despite blunder
'He's going to want a shot to redeem himself'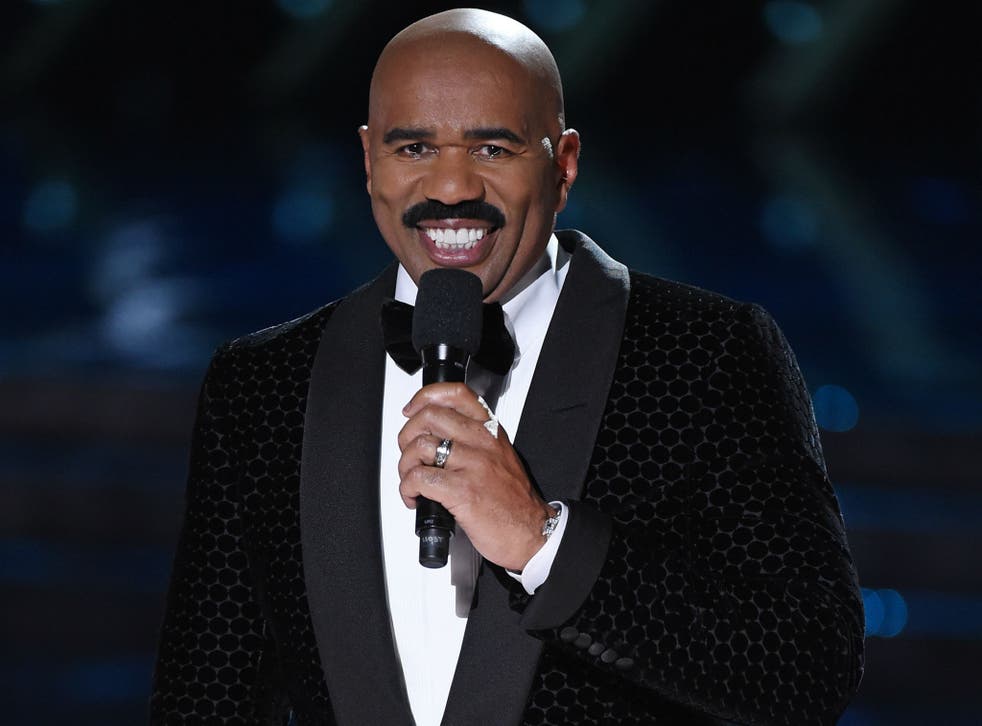 Steve Harvey will most likely return to host Miss Universe 2016 despite the blunder he made at this year's contest when he wrongly announced the first runner-up as the winner.
The excruciating mistake saw Miss Colombia stripped of her crown before it was handed to the rightful winner Miss Philippines.
Since the event, Harvey has apologised profusely both in a press conference after the contest in Las Vegas and subsequently on social media by fully owning up to the mishap, and explaining that he simply misread the card.
The incident doesn't appear to be a problem for the producers of the show, WWE IMG, as their chief content officer Mark Shapiro, told the Jim Rome Show he "definitely" wants Harvey to return as host next year.
"He was funny, he was informative, he's high energy, he's got a great following.
"I definitely want him back, and I would hate to see him not come back. He's going to want a shot to redeem himself."
Miss Universe fail reupload
Mr Shapiro also expressed sympathy for Harvey's live mistake, saying: "The guy made a mistake. He felt terrible, he was humiliated, he felt he humiliated her.
"He was very regretful, he was very remorseful in that dressing room. That wasn't a good scene. I mean, he just felt miserable that he let so many people down."
The 58-year-old signed a multi-year contract to host the annual ceremony which will be for at least three years, but could extend to six or seven, reports Entertainment Tonight.
A source told the entertainment website that the attention the mistake brought the pageant has only encouraged producers to bring him back next year.
Harvey is a well-known media personality in the US and continues to host his long-running radio talk show The Steve Harvey Morning Show. The Steve Harvey television talk show, which shows in the US and Canada, is broadcast on NBC.
WWE/IMG purchased ownership of the pageant from Donald Trump in September.
The purchase occurred after NBC, who formerly broadcasted the show, severed ties with Trump when he suggested the majority of Mexican illegal immigrants were mostly drug users, criminals or rapists during a presidential campaign speech.
Register for free to continue reading
Registration is a free and easy way to support our truly independent journalism
By registering, you will also enjoy limited access to Premium articles, exclusive newsletters, commenting, and virtual events with our leading journalists
Already have an account? sign in
Register for free to continue reading
Registration is a free and easy way to support our truly independent journalism
By registering, you will also enjoy limited access to Premium articles, exclusive newsletters, commenting, and virtual events with our leading journalists
Already have an account? sign in
Join our new commenting forum
Join thought-provoking conversations, follow other Independent readers and see their replies