Miss Universe: Steve Harvey shares apology to Miss Philippines on Instagram
Harvey said he also apologised to Miss Colombia for mistakenly crowning her winner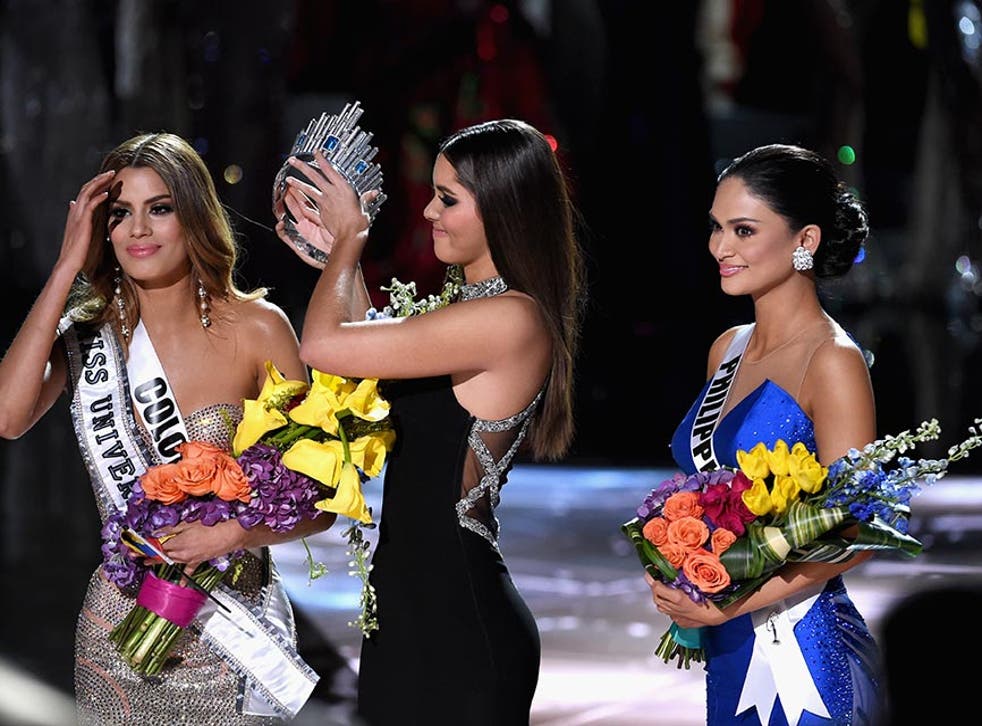 The host of Miss Universe has shared a picture on Instagram of the moment he apologised to Miss Philippines after mistakenly announcing Miss Colombia as the winner of the annual beauty pageant.
Ariadna Gutiérrez Arevalo was unceremoniously stripped of her crown, sash and flowers when host Steve Harvey realised his mistake and declared Miss Philippines, Pia Alonzo Wurtzbach, as the actual winner, leaving Ms Arevalo in floods of tears.
Clearly mortified at his mistake, Harvey, who was hosting the competition for the first time, immediately apologised for his error after the award ceremony closed. "I want to apologise emphatically to Miss Philippians [sic] and Miss Colombia," he wrote on Twitter. "This was a terribly honest human mistake and I am so regretful."
Alongside the Instagram picture of Harvey holding Ms Wurtzbach's hands, he also wrote:
"I had the chance to apologise to Miss Philippines and I'm thankful. #godisgood #iloveyou I apologised to Miss Colombia as well."
His mistake promoted a wave of conspiracy theories. Some claimed the mix-up was a publicity stunt to draw more attention to the pageant, while others wondered whether it was somehow related to the competition's previous owner, Donald Trump, whose controversial comments about immigration led NBC to drop Miss Universe from its network.
During the show, Harvey held up the card he was reading from to the camera to explain how he became confused - but not everyone was convinced by his excuse.
The President of Colombia joined Colombians expressing their support for Ms Arevalo, writing on Twitter: "For us you'll always be our Miss Universe. We feel very proud."
Register for free to continue reading
Registration is a free and easy way to support our truly independent journalism
By registering, you will also enjoy limited access to Premium articles, exclusive newsletters, commenting, and virtual events with our leading journalists
Already have an account? sign in
Register for free to continue reading
Registration is a free and easy way to support our truly independent journalism
By registering, you will also enjoy limited access to Premium articles, exclusive newsletters, commenting, and virtual events with our leading journalists
Already have an account? sign in
Join our new commenting forum
Join thought-provoking conversations, follow other Independent readers and see their replies