Modern Family actress Ariel Winter undergoes breast reduction surgery aged 17 after 'awful' internet bullying and back pain
Winter said her breasts caused her both physical and emotional pain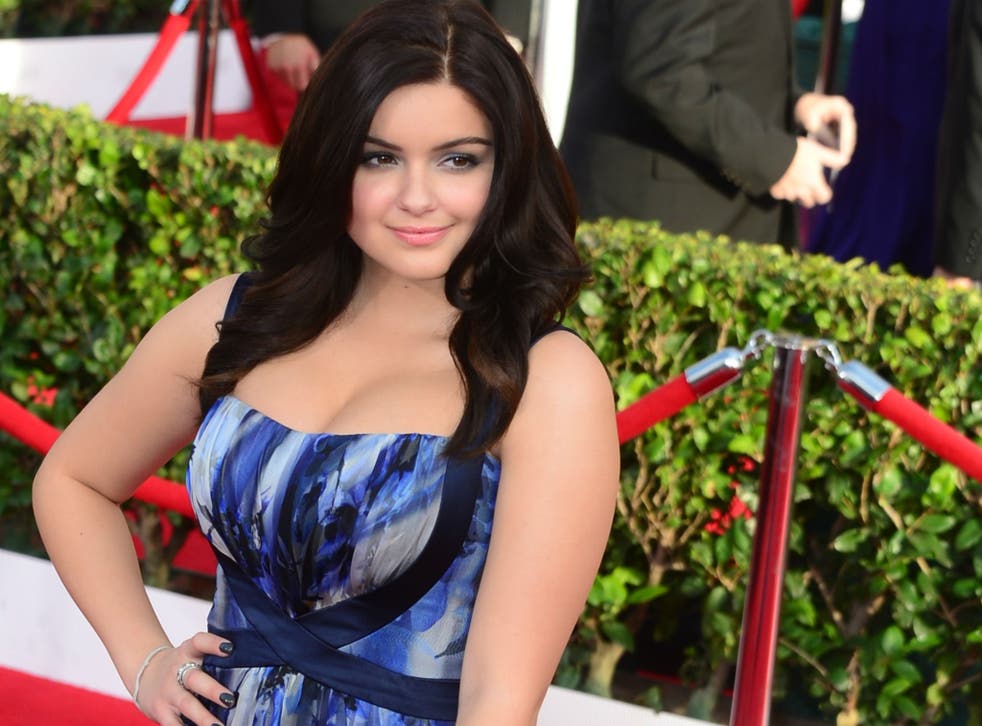 The Modern Family actress Ariel Winter has discussed her decision to undergo breast reduction surgery after being bullied by online trolls because of her figure.
The 17-year-old, who joined the cast of Modern Family aged 11, says she was sexualised both in the press and on social media because of the size of her breasts.
She discussed her decision to have a reduction from a 34 F to a 34 C with Glamour, telling the magazine she had struggled with the physical pain created by the weight since the age of 15.
On top of the physical pain, Winter has also endured the mental strain of being trolled online and receiving inappropriate remarks every time she stepped on the red carpet.
"That's pretty much all I was known for and that upset me," she said. "It made me feel really uncomfortable because as women in the industry, we are totally over sexualised and treated like objects. Every article that has to do with me on a red carpet always had to do with 'Ariel Winter's Crazy Cleavage!' Or 'Ariel Winter Shows Huge Boobs At An Event!' That's all people would recognise me by, not, 'Oh, she does great work on Modern Family'.
"We live in a day and age where everything you do is ridiculed. The internet bullies are awful. I could post a photo where I feel good, and 500 people will comment about how fat I am and that I am disgusting."
Winter said her breasts also posed a problem for the wardrobe team on Modern Family, who would have to strap her chest down or dress her in oversized jumpers. "I understand that it doesn't fit the character they have in mind," she added. "I understand that. But it was difficult to do that every day."
Join our new commenting forum
Join thought-provoking conversations, follow other Independent readers and see their replies