Morrissey's Twitter debut is like his autobiography: Superfluous, impenetrable, pretentious and… Weird.
The Smiths frontman could be set to become social media's ultimate troll
Jenn Selby
Thursday 15 May 2014 10:50 Comments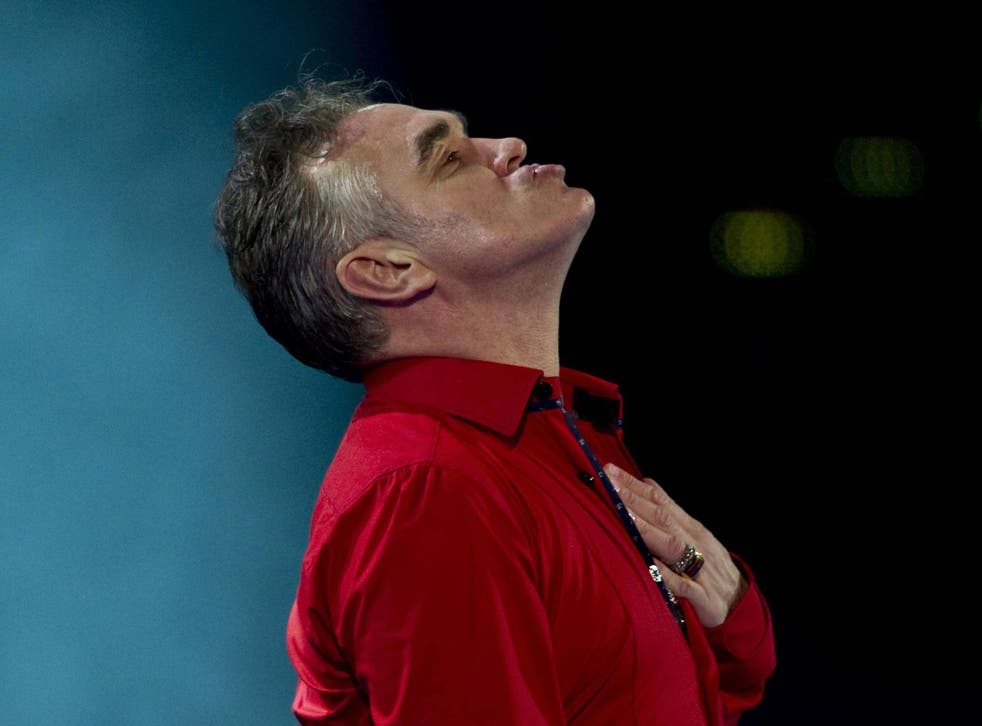 Morrissey sent his first ever tweet yesterday.
And it's everything you might expect from the man who demanded his largely impenetrable autobiography sit alongside Dickens and Wilde.
The Penguin Classic writer – who recently likened ingesting meat to paedophilia – finally graced his followers with his presence after joining the microblogging site back in 2009.
His timing was a stroke of marketing genius, coming just a day after he released his long-awaited comeback single World Peace Is None Of Your Business.
His introduction, less so – a typically Morrissey-esque attempt at esoteric hyperbole that reads like a stoned sixth form English student's bathroom door:
Hours later, he followed it up with a second post about following. And metaphors. And described Twitter as a metaphor. An open-ended one about something he declined to divulge. Probably because it isn't a metaphor for anything at all, but a microblogging site:
To be fair to his predictions, however, his number of followers has almost doubled in size since he sprung to life, and is set to snowball as his bizarre interactions increase in frequency.
And to be fair to our own, we're willing to bet that @itsmorrisey soon becomes one of the most impressive trolls the social media world has ever witnessed.
Register for free to continue reading
Registration is a free and easy way to support our truly independent journalism
By registering, you will also enjoy limited access to Premium articles, exclusive newsletters, commenting, and virtual events with our leading journalists
Already have an account? sign in
Join our new commenting forum
Join thought-provoking conversations, follow other Independent readers and see their replies