Motorhead fans' health fears grow over Lemmy after frontman walks off stage mid concert
Lemmy had to leave the stage after three songs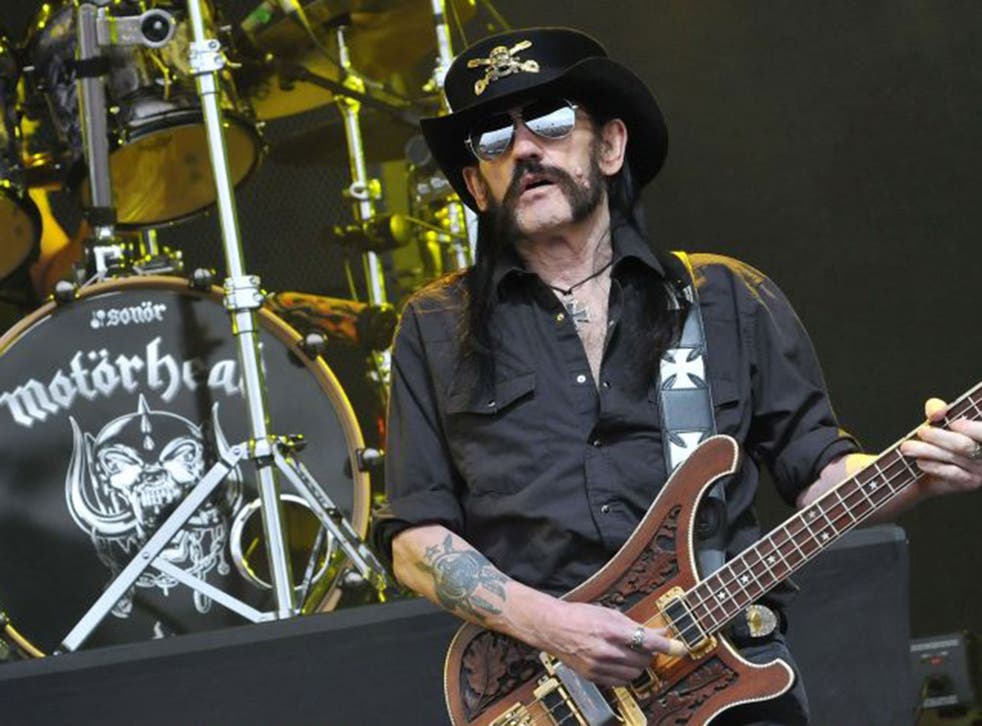 Motörhead fans are voicing their concern over frontman Lemmy's health after the rocker was taken ill and walked off stage during a perfromance.
Lemmy, real name Ian Kilmister, played three songs during a concert in Austin, Texas, on Tuesday before having to leave the stage, telling the crowd: "I have to tell you, I got sick about a week ago". After attempting to play "Metropolis" but clearly struggling, he stopped and told the crowd, ""I can't do it", before walking off.
In footage of the show, audience members can be heard commenting on how sick he appeared, with one noting: "He looks like he's ready to pass out".
The heavy metal band released a statement on its Facebook page confirming Lemmy would not appearing until he was "properly rested and bring on all cylinders again", blaming the illness on altitude sickness.
Their message said: "As you might have heard, Motörhead again had to abbreviate a performance due to Lemmy not feeling well. This is a DIRECT follow-on from the altitude issues in Colorado, and clearly, Lemmy tried to get back at it too quickly. For this reason, Motörhead will not play in San Antonio tonight, but the show will still go on with Saxon headlining."
Motörhead were forced to cancel dates in their 2013 summer tour due to Lemmy's ill health.
The 69-year-old has lived a notoriously faced paced lifestyle and often described his love of whiskey and women in interviews, claiming he had slept with over 1,000 women during his career.
Describing his refusal to settle down, he told The Independent in 2010: "This is how my life was always meant to take place: in the back of a tour bus somewhere, a girl I've never met before in my lap, and who will be gone by morning. It's how I live. It suits me."
Register for free to continue reading
Registration is a free and easy way to support our truly independent journalism
By registering, you will also enjoy limited access to Premium articles, exclusive newsletters, commenting, and virtual events with our leading journalists
Already have an account? sign in
Register for free to continue reading
Registration is a free and easy way to support our truly independent journalism
By registering, you will also enjoy limited access to Premium articles, exclusive newsletters, commenting, and virtual events with our leading journalists
Already have an account? sign in
Join our new commenting forum
Join thought-provoking conversations, follow other Independent readers and see their replies