Muhammad Ali dead: A timeline of the boxing champion's extraordinary life
Muhammed Ali has died at the age of 74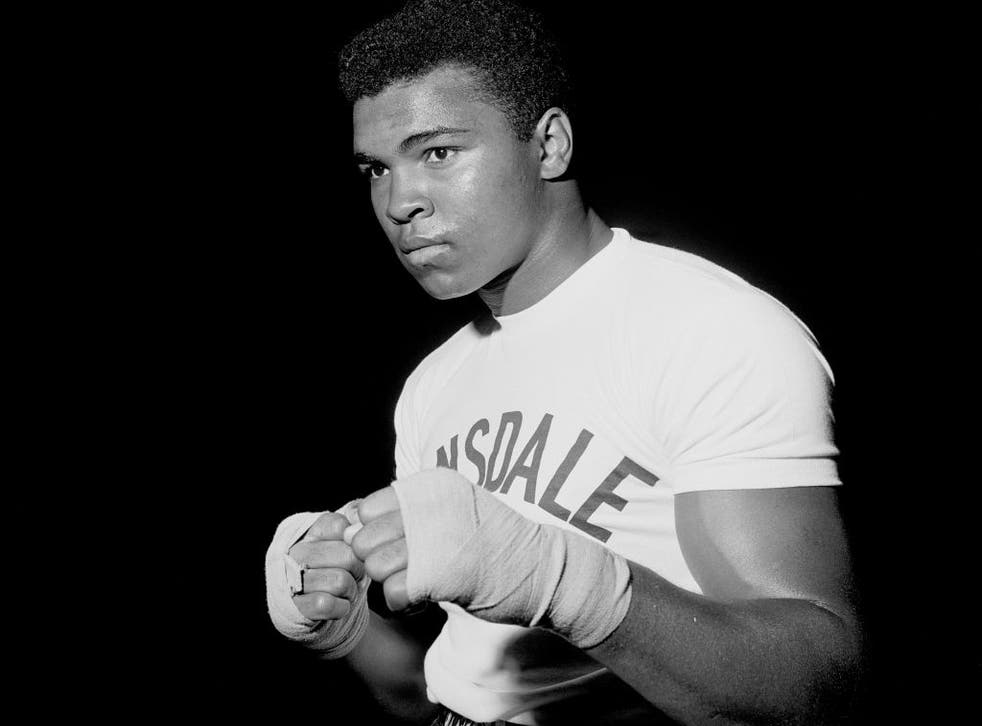 Muhammed Ali, the boxing legend who told everyone he was the 'greatest", has died at the age of 74.
Ali's death was confirmed by his family in a statement who said the family "would like to thank everyone for their thoughts, prayers and support" and asked for privacy,
He had battled Parkinson's disease for more than 30 years and was admitted to hospital in Phoenix, Arizona, with a respiratory condition earlier in the week.
1942
17 January: born Cassius Marcellus Clay Jr, Louisville Kentucky.
1960
5 September: wins gold in the light heavyweight boxing division at the Rome Olympics.
29 October: makes professional debut.
1963
18 June: stops Britain's Henry Cooper in five rounds
1964
25 February: wins world heavyweight title, beating champion Sonny Liston in six rounds.
26 February: confirms that he has joined the Nation of Islam and has rejected his "slave name" Cassius Clay.
6 March: adopts the "holy" name of Muhammad Ali.
1965
25 May: wins rematch with Liston
1966
21 May: wins second fight with Henry Cooper in six rounds at Highbury.
1967
28 April: refuses to be drafted to fight in the Vietnam War. He is stripped of his world title and his boxing license is suspended; he is subsequently convicted by an all-white jury of draft evasion and sentenced to five years in prison, but appeals against the outcome.
Muhammad Ali: A life in pictures

Show all 20
1970
27 January: after a long legal battle, Ali's license to box is restored; his appeal against his original conviction continues.
26 October: returns to ring, beating Jerry Quarry in three rounds.
1971
8 March: the "Fight of the Century" – Ali's first fight, at Madison Square Garden, against the then world champion Joe Frazier. Ali loses a unanimous points decision, the first professional defeat of his career.
28 July: Supreme Court overturns Ali's conviction by unanimous verdict.
1973
31 March: After winning six fights following the Frazier loss, Ali is beaten for the second time, by Ken Norton, who breaks his jaw – a defeat he avenges six months later.
1974
28 January: beats Frazier unanimously on points in rematch at Madison Square Garden.
30 October: regains his world title by beating the fearsome George Foreman (who had dispatched both Norton and Frazier in the second round) in the"Rumble in the Jungle" in Kinshasa, Zaire. Ali wins by a knockout in the eighth round
1975
1 October: beats Frazier in their third and last contest at the Thrilla in Manila – a fight of legendary brutality. Both fighters take heavy punishment; Frazier's corner refuse to let him come out for the 15th and final round.
1980
2 October: fight stopped in the 11th round in a one-sided fight against Larry Holmes.
1981
11 December: loses his final fight to Trevor Berbick in Nassau, at the age of 39.
1984
Diagnosed with Parkinson's Disease.
1996
19 July: lights the flame to begin the Olympics Games in Atlanta.
2005
9 November: awarded the Presidential Medal of Freedom, the highest honour available to US civilians.
2012
28 July: is among a number of dignitaries and other special guests to escort the Olympic flag during the 2012 Summer Olympic Games in Stratford, east London.
2016
9 April: makes last known public appearance at Parkinson's fundraiser Muhammad Ali's Celebrity Fight Night XXII.
3 June: dies in Phoenix, Arizona, at the age of 74.
Register for free to continue reading
Registration is a free and easy way to support our truly independent journalism
By registering, you will also enjoy limited access to Premium articles, exclusive newsletters, commenting, and virtual events with our leading journalists
Already have an account? sign in
Register for free to continue reading
Registration is a free and easy way to support our truly independent journalism
By registering, you will also enjoy limited access to Premium articles, exclusive newsletters, commenting, and virtual events with our leading journalists
Already have an account? sign in
Join our new commenting forum
Join thought-provoking conversations, follow other Independent readers and see their replies