Bernie Sanders pays tribute to Muhammad Ali for 'courageous' opposition to Vietnam War
'The reason Ali struck a chord in the hearts of so many Americans was not just his great boxing skill – it was his incredible courage'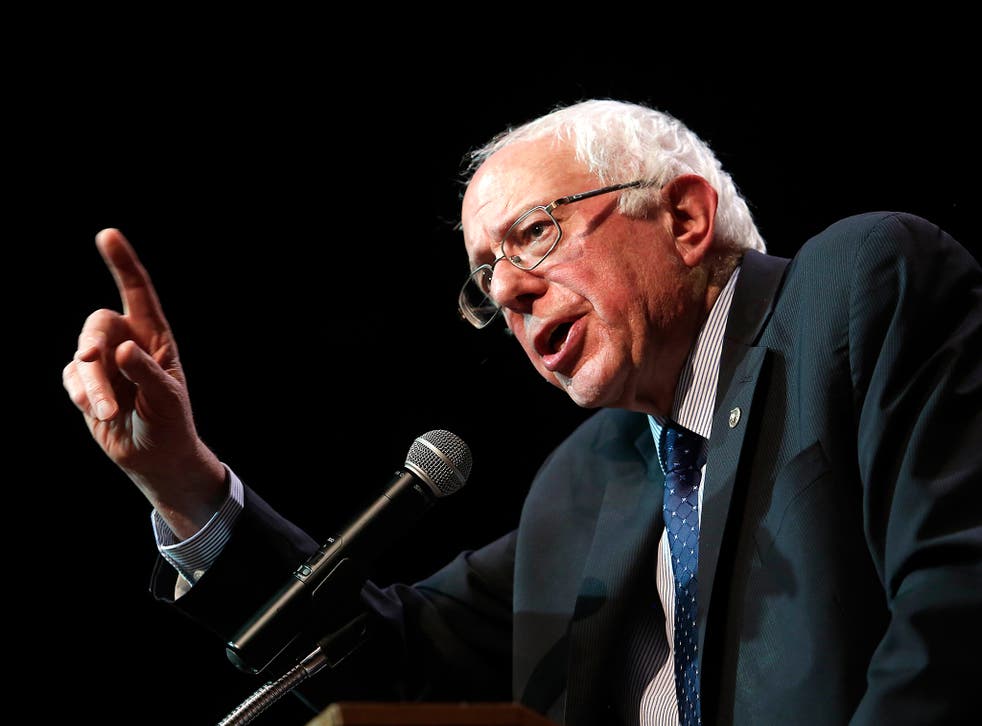 Bernie Sanders has called Muhammad Ali not only a sports icon, but a "man of conviction and enormous courage" for his refusal to be inducted into the military during the Vietnam War.
"Clearly, Ali was one of the great heavyweight champs of all time, a beautiful boxer and a great athlete," Sanders said at a news conference. "But the reason that Ali struck a chord in the hearts of so many Americans was not just his great boxing skill. It was his incredible courage. At a time when it was not popular to do so, Ali stood up and said, 'I am opposed to the war in Vietnam, and I'm not going to fight in that war.' "
Ali, who died Friday night in Scottsdale, Ariz., famously refused to be drafted in April 1967. Months later, he was convicted of draft evasion and was temporarily banned from boxing.
Michael J Fox pays tribute to Muhammad Ali over their common cause
Sanders, 74, calling himself a "bit of a boxing fan," wistfully recalled that volatile moment in U.S. history as he stood at a lectern at a DoubleTree hotel here.
"That incredibly courageous decision cost him three and a half years of his prime fighting life and cost him, probably, tens and tens of millions of dollars," Sanders said. "... But he chose to stand by his ideals, his views."
The senator from Vermont went on to say that Ali's Muslim faith was central to the boxer's life — and a part of the Ali story that should be highlighted "at a time when we are seeing a growth in Islamophobia."
"A very proud Muslim," Sanders said. "Don't tell us how much you love Muhammad Ali and yet you're going to be prejudiced against Muslims in this country."
Muhammad Ali: A life in pictures

Show all 20
In an aside as he closed his remarks, Sanders noted that Ali "probably fought fights at the end of his career that he shouldn't have fought, and he took a terrible pounding from Earnie Shavers and some of these other guys."
Those bouts probably "didn't help with the development of Parkinson's disease," Sanders said, grimacing.
© Washington Post
Register for free to continue reading
Registration is a free and easy way to support our truly independent journalism
By registering, you will also enjoy limited access to Premium articles, exclusive newsletters, commenting, and virtual events with our leading journalists
Already have an account? sign in
Register for free to continue reading
Registration is a free and easy way to support our truly independent journalism
By registering, you will also enjoy limited access to Premium articles, exclusive newsletters, commenting, and virtual events with our leading journalists
Already have an account? sign in
Join our new commenting forum
Join thought-provoking conversations, follow other Independent readers and see their replies