The Independent's journalism is supported by our readers. When you purchase through links on our site, we may earn commission.
Muhammad Ali dead: From George Foreman to Nelson Mandela – what others said about 'The Greatest'
'When I met Ali for the first time in 1990 I was extremely apprehensive ... he was an inspiration to me,' Nelson Mandela once said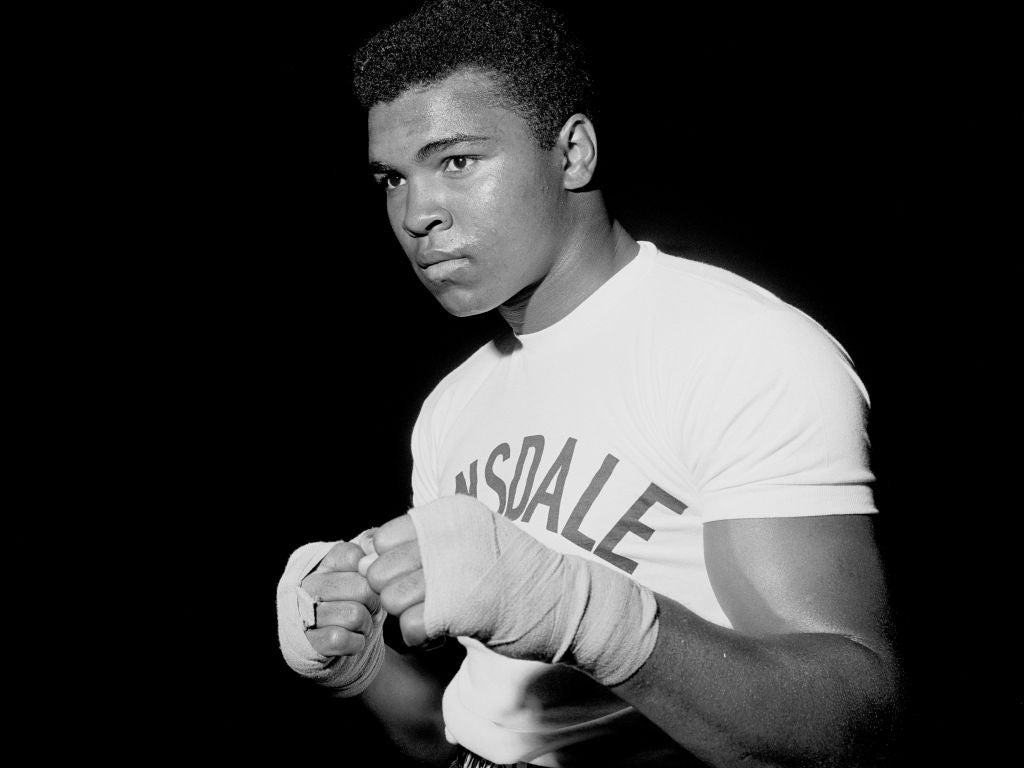 Muhammad Ali, who has died aged 74, divided opinion during his lifetime but ultimately came to be regarded as a national, or perhaps a world, treasure.
Here's what people said about "The Greatest":
Nelson Mandela, South African President and civil rights icon
"Muhammad Ali was not just my hero, but the hero of millions of young, black South Africans because he brought dignity to boxing.
"I respected Ali's decision not to go to Vietnam. He made a principled statement about why such a war was unjust and incorrect and I admired him for refusing to go.
"When I met Ali for the first time in 1990 I was extremely apprehensive. I wanted to say so many things to him. He was an inspiration to me, even in prison, because I thought of his courage and his commitment to his sport.
"I was overwhelmed by his gentleness and his expressive eyes. He seemed to understand what I could not say and actually we conversed very little."
(Quoted in Muhammad Ali – A Thirty-year Journey, by Howard Bingham, 1993)
Muhammad Ali: A life in pictures
Show all 20
Henry Cooper, a British heavyweight champion, who fought Ali twice
"He was the first one to do the eyeball-to-eyeball stare out. Now they all do it, but the silly so-and-so's mean it.
"If you look at Ali when he did it, he had a twinkle in his eye, a slight grin on his face."
Malcolm X, member of the Nation of Islam and black civil rights activist
"Because billions of our people in Africa, Asia and Arabia love you blindly, you must be forever aware of your responsibility to them."
Odessa Grady Clay, Ali's mother
"When he was a child he never sat still. He walked and talked and did everything before his time. His mind was like the March wind blowing every which way."
Reverend Jesse Jackson, black civil rights activist and politician
"Ali helped to internationalise black consciousness as much as anybody."
George Foreman, Ali's opponent for the Rumble in the Jungle fight, 1974, Zaire (now Democratic Republic of Congo)
"Muhammad Ali didn't have the best punch; he wasn't the strongest. But he was the toughest human being I ever had an encounter with. This I'm certain of."
But he also stressed: "If you put Ali in boxing, you won't get what he really was. The life he lived outside of the ring, what he had to say, the bravery he had, made him what he was: a prophet, a hero, a revolutionary - much more than a boxer."
Loni Ali, Muhammad's fourth wife, on his lighting of the Olympic flame in Atlanta in 1996
"Muhammad wouldn't go to bed for hours and hours that night. He was floating on air. He just sat in a chair back at the hotel holding the torch in his hands. It was like he'd won the heavyweight title back a fourth time."
(Talking to David Remnick in The New Yorker)
Ferdy Pacheco, Ali's doctor:
"The New York State Athletic Commission gave me a report that showed Ali's kidneys were falling apart.
"I wrote to Angelo Dundee, Ali's trainer, his wife and Ali himself. I got nothing back in response. That's when I decided enough is enough."
Al Sharpton, civil rights leader and close friend of Ali
"To my generation he made it real. Here was the guy that we all wanted to be like that was standing for something.
"You wanted to be the one that all the girls wanted. You wanted to be the one that could pack arenas. He made it exciting to be part of the movement."
Joe Frazier, who beat Ali in "The Fight of the Century" in 1971
"I hated Ali. God might not like me talking that way, but I hated that man.
"I'd still like to fight Ali, Clay, whatever his name is again tomorrow. I still want to take him apart piece by piece and send him back to Jesus."
Floyd Patterson, former world heavyweight champion
"I never liked all his bragging. It took me a long time to understand who Clay was talking to. Clay was talking to Clay."
Angelo Dundee, Ali's trainer
"This kid deserves anything good that happens to him. He's such a good guy. He's just the nicest human you want to meet."
And on the loss of his boxing licence: "Due to his beliefs, he was robbed of the best years of his life – that's a subject that we must not forget, ever.
"Clay was speed, harmony in motion, an extraordinary sight to see. It seemed impossible to hit him. Ali, the guy that came back after his inactivity, was more flat-footed; he had to go in and fight and take more punishment.
"And nevertheless, he was so great that he still was the best among all of his opponents."
(Interviewed by Carlos Irusta for ESPN, 17 January 2012)
Hugh McIlvaney, veteran sports journalist, on Ali and his opponent, Joe Frazier
"Perhaps Ali at last will help to realise the hope of friendliness, will finally stop allowing obsession with his own ego to distort the huge respect he has always felt for the greatest of his adversaries."
Budd Schulberg, a sportswriter speaking of Ali's first defeat by Frazier in 1971
"Everyone has predicted that Ali's grandiose ego would not permit him to lose without pushing him to the brink of suicide.
"But there in bed was still another Ali, the quiet philosopher, still acutely conscious of his responsibility as a role model."
Coretta Clay, Ali's aunt
"There'll never be another like him. He is the Alpha and the Omega."
Michael Parkinson, interviewer
"When people ask me... who was the most remarkable man I ever met, I answer without hesitation: Ali. I interviewed him four times.
"I lost on every occasion."
Join our commenting forum
Join thought-provoking conversations, follow other Independent readers and see their replies