The Independent's journalism is supported by our readers. When you purchase through links on our site, we may earn commission.
Muhammad Ali: Why did the boxing legend change his name from Cassius Clay?
 'I am Muhammad Ali, a free name – it means beloved of God, and I insist people use it when people speak to me'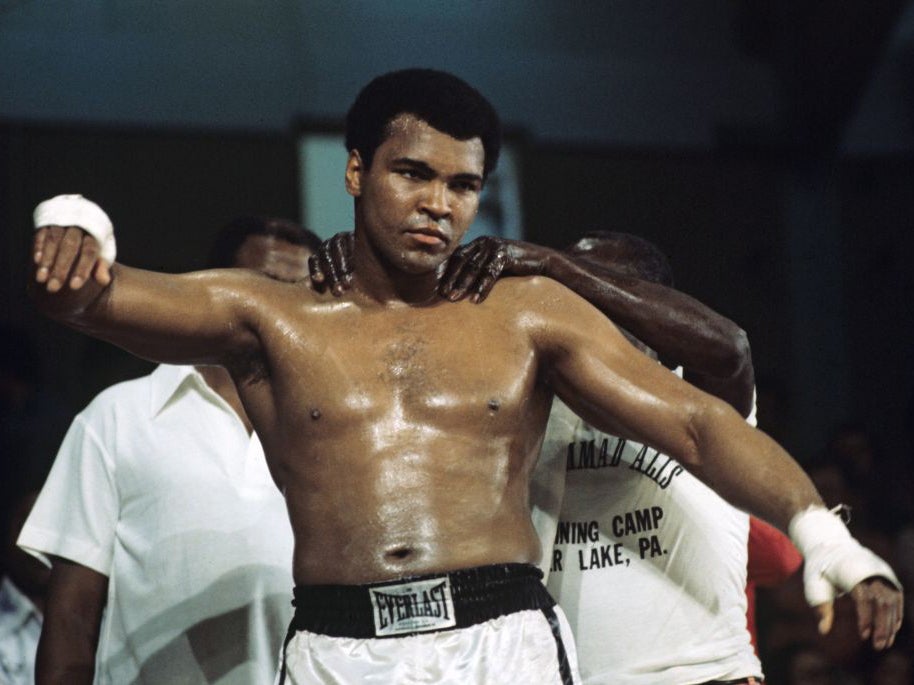 In 1964, the boxing legend who told the world he was "The Greatest" changed his name to Mohammad Ali, dubbing his former alias, Cassius Clay, "my slave name".
Named Cassius Marcellus Clay Jr after his father, the sporting champion, who died on Friday aged 74, denounced his birth name upon converting to Islam and affiliating with the Nation of Islam (NOI).
Ali reportedly attended his first NOI meeting in 1961 and continued to attend meetings with the African American Islamic religious movement aiming to improve the condition of African Americans in the US.
Malcolm X, a key figure of the movement before his conversion to orthodox Islam, became a spiritual and political mentor for Clay, and he briefly referred to himself as Cassius X before being renamed Muhammad Ali (Praised one) in a recorded statement by Elijah Muhammad, the group's leader in 1964.
Boxing: Why Muhammad Ali really is the Greatest of all
Show all 7
Ali had already made a name for himself as Clay, winning several fights under the name, and few journalists accepted the his new name initially.
Later, Ali announced: "Cassius Clay is a slave name. I didn't choose it and I don't want it. I am Muhammad Ali, a free name – it means beloved of God, and I insist people use it when people speak to me."
In 1975, Ali converted from the NOI to mainstream Sunni Islam.
Ali's radical choices and daring speeches inspired many. The New York Times columnist William Rhoden wrote: "Ali's actions changed my standard of what constituted an athlete's greatness. Possessing a killer jump shot or the ability to stop on a dime was no longer enough. What were you doing for the liberation of your people? What were you doing to help your country live up to the covenant of its founding principles?"
Muhammad Ali's greatest quotes
Ali's death was confirmed by his family in a statement who said the family "would like to thank everyone for their thoughts, prayers and support" and asked for privacy.
He had battled Parkinson's disease for more than 30 years and was admitted to hospital in Phoenix, Arizona, with a respiratory condition earlier in the week.
Ali is survived by his fourth wife Lonnie - whom he married in 1986 - and multiple children, many of whom were reported to have flown to their father's bedside on Thursday and Friday.
The funeral will take place in Ali's home town of Louisville, Kentucky.
Join our commenting forum
Join thought-provoking conversations, follow other Independent readers and see their replies