Muhammad Ali funeral: Will Smith to be pallbearer at service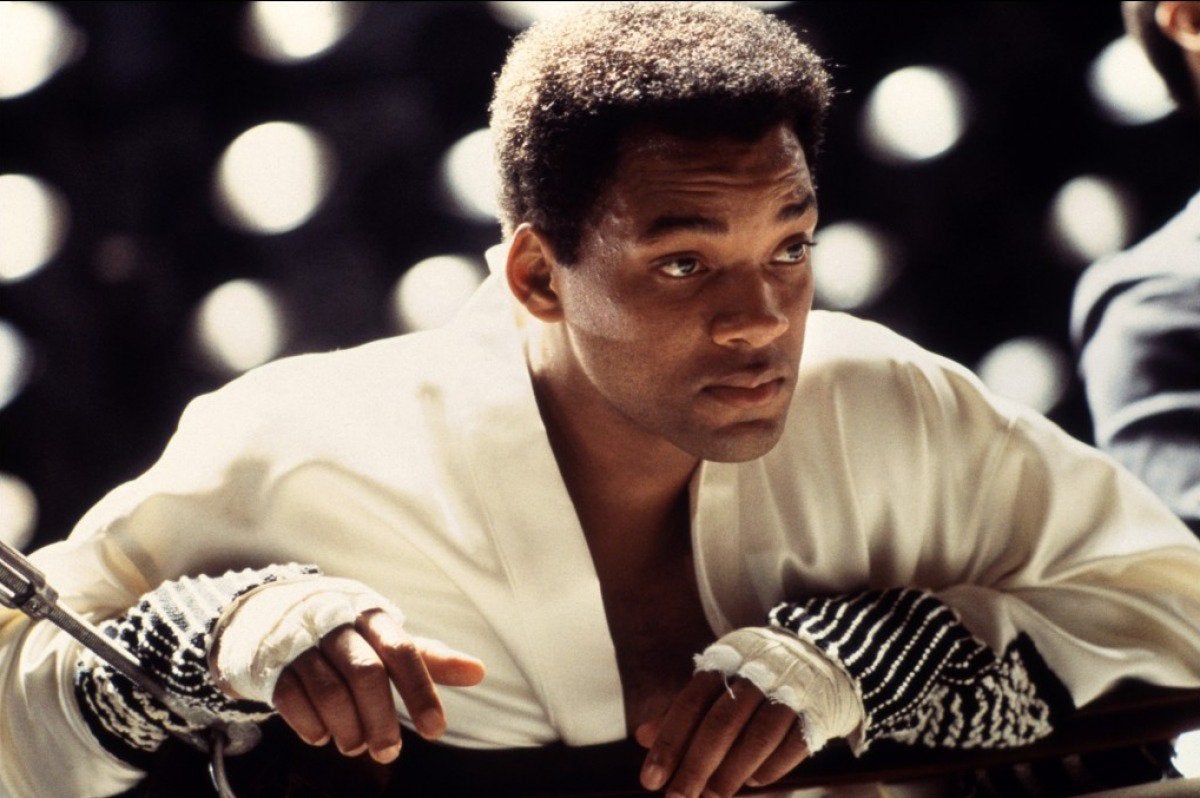 Will Smith and former world heavyweight boxing champion Lennox Lewis will be pallbearers at Muhammad Ali's funeral.
Smith, who portrayed Ali in the 2001 film about the boxer's life, and Lewis will be among up to 15,000 people expected to attend the funeral service in Ali's home town of Louisville, Kentucky on Friday.
Ali's cousin John Grady, his nephew Ibn Ali, his former brother in law Komawi Ali, Ali's cousin Jan Wadell, Jerry Ellis, the brother of Ali's sparring partner and former world heavyweight champion Jimmy Ellis, and family friend John Ramsey will also be pallbearers, a spokesman for the Ali family said.
Ali, a three-time world heavyweight champion, died in hospital in Phoenix, Arizona last Friday. He was 74.
Muhammad Ali: A life in pictures
Show all 20
His funeral service will be held at 2pm local time (7pm BST) at the KFC Yum! Centre in Louisville. It will be open to the public and also streamed live on the internet for those unable to attend.
The funeral will be preceded by a Jenazah - an Islamic funeral prayer programme - also open to the public at midday on Thursday at the Freedom Hall, where Ali made his professional debut with victory over Tunney Hunsaker in 1960 and fought for the last time in Louisville against Willi Besmanoff a year later.
Among the speakers at Ali's funeral will be Malcolm X's daughter Attalah Shabazz, wife Lonnie Ali, eldest daughter Maryum, American actor Billy Crystal, former US president Bill Clinton and Recep Tayyip Erdogan, the president of Turkey.
Family spokesman Bob Gunnell said 15,000 people were expected to attend the service at the Yum! Centre, while 14,000 tickets will made be available to the public for the Jenazah.
"Everything that we're doing here was blessed by Muhammad Ali, and was requested," said Mr Gunnell said.
"He wanted the memorial service to reflect his life, and how he lived. He wanted everyone to be able to attend. He was the people's champ, and he wanted the memorial service to reflect that.
"We want this to be inclusive of everyone. That's why we set Freedom Hall - not just with its historical significance - but with the size of Freedom Hall, so that everyone fits in.
"That Muslims and people of all faiths could attend, and perhaps learn more and be like Muhammad Ali, and open their hearts to everybody.
"This is not a political statement, this is not about politics, this is about how Muhammad Ali lived his life."
Ali, formerly named Cassius Clay, died of septic shock due to "unspecified natural causes", Mr Gunnell said.
He had been admitted to hospital earlier in the week with a respiratory condition having suffered with Parkinson's disease for 32 years.
Tributes have flooded in from the boxing world and beyond since Ali's death.
His one-time rival George Foreman told Press Association Sport: "Each time one of us leaves, I tell everybody: Muhammad Ali, Joe Frazier, George Foreman, we were really just one guy.
"And every time one slips away, you feel like you've lost a piece, and Muhammad Ali was the greatest piece of all."
PA
Join our commenting forum
Join thought-provoking conversations, follow other Independent readers and see their replies