Muriel Barbery: Reclusive writer of The Elegance of the Hedgehog returns after eight-year hibernation with new children's tale The Life of Elves
Author says her low profile since 2007 was to 'protect' herself from the expectations of publishers and readers, and because she had 'lost the desire to write'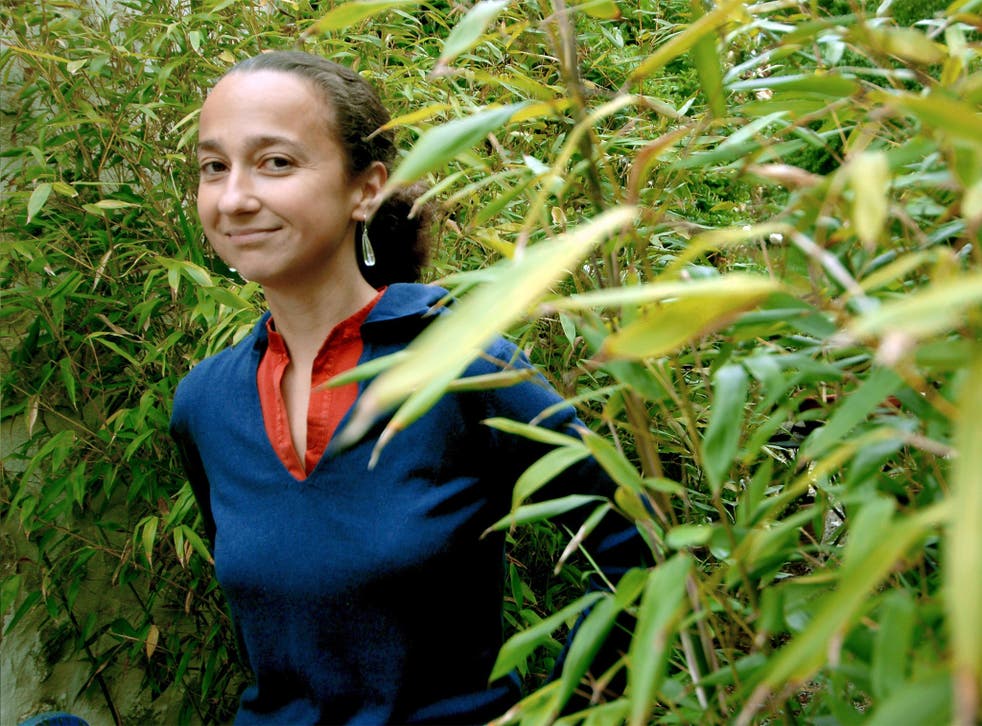 Hedgehogs hibernate. They do not vanish from view for eight years. Muriel Barbery's second novel The Elegance of the Hedgehog, was a worldwide publishing sensation in 2006-07. Since then, nothing has been heard from her; or not very much.
Next week, millions of French readers will finally discover whether Ms Barbary is a kind of Gallic Harper Lee – a one-hit wonder. Her legions of readers in Britain and around the globe will have to wait a little longer to read translations of her new novel, La Vie des Elfes (The Life of Elves).
The Elegance of the Hedgehog was a sweet, funny, deceptively innocent book, narrated by a pretentious and suicidal 12-year-old girl and a malodorous Paris concierge with a secret passion for literature.
The new novel is a foray into the genre of magical realism. It tells the story of two 12-year-old girls in France and Italy who simultaneously discover a secret world of elves. A wicked elf threatens to bring calamity to the human race.
But where has Ms Barbary, 45, been all these years?
She used her new-found wealth to travel. She spent two years in Japan and then three in the Netherlands, working partly in her "day job" as a philosophy teacher. She admitted last week that she had also been hiding to "protect" herself from the expectations of publishers and readers. For several years, she said, she had "lost the desire to write".
"I was scared of plunging into the same torments which followed my first novel (Une Gourmandise, published by Gallimard in 2000). I was terrified that by thinking too much about my own work I would kill a kind of innocence in myself. It would make it impossible for me to be naive."
It is easy to see that Ms Barbary was trained as a philosopher at France's Ecole Normale Supérieure. The twin narrators of the The Elegance of the Hedgehog are amateur philosophers who comment with lacerating humour on the pretensions and class obsessions of supposedly egalitarian France.
The success of the novel took everyone by surprise. It appeared in August 2006 as part of the "rentrée littéraire", when hundreds of French novels are tipped on to the market all at once.
The bombshell success that year was supposed to be Les Bienveillantes, a dense exploration of the soul of Nazism, by Jonathan Littell, an American writing in French.
Only 4,000 copies of Hedgehog were published. Only 12 were bought in the first week. Then, in one of the most extraordinary word-of-mouth publishing phenomena seen in any country, Ms Barbary's novel shot to the top of the French bestsellers' list and stayed there for 30 weeks. It sold 2,000,000 copies in France and 6,000,000 around the world.
Why such a success? The New York Times damned the book with faint praise: "The Elegance of the Hedgehog… belongs to a distinct sub-genre: the accessible book that flatters readers with its intellectual veneer." Such a "studied yet appealing" book would probably leave American readers cold, the newspaper said. In fact, it went on to become a New York Times bestseller.
Independent Foreign Fiction Prize 2015 - The long-list

Show all 15
A movie loosely based on the novel, starring Josiane Balasko as the intellectual concierge, was released in France in 2009 to awful reviews. Ms Barbary was said at the time to be displeased with the screenplay which excised most of her subtlety and humour. She insisted on the film's title being changed to simply L'Hérisson – The Hedgehog.
Ms Barbary says her new novel was inspired, in part, by the "elf-like" simplicity of landscapes and art that she discovered while living in Japan. She told Le Monde that writing Hedgehog came easily. "I didn't exactly write it while brushing my teeth but almost," she said. By comparison, La Vie des Elfes had been a "terrible battle".
The secret lives of all her main characters are evidently drawn from Ms Barbary's own shyness and secretiveness. "I have always written in private without really wanting to be published," she said. "The joy of writing was enough. The idea of being published disturbed me, as if it was an invasion of my private life."
Join our new commenting forum
Join thought-provoking conversations, follow other Independent readers and see their replies