Muslim snooker player Rory McLeod explains reason behind 'Isis badge' during Welsh Open
The British sportsman was wearing a sponsorship logo during Monday's match
Jess Denham
Friday 20 February 2015 09:56 Comments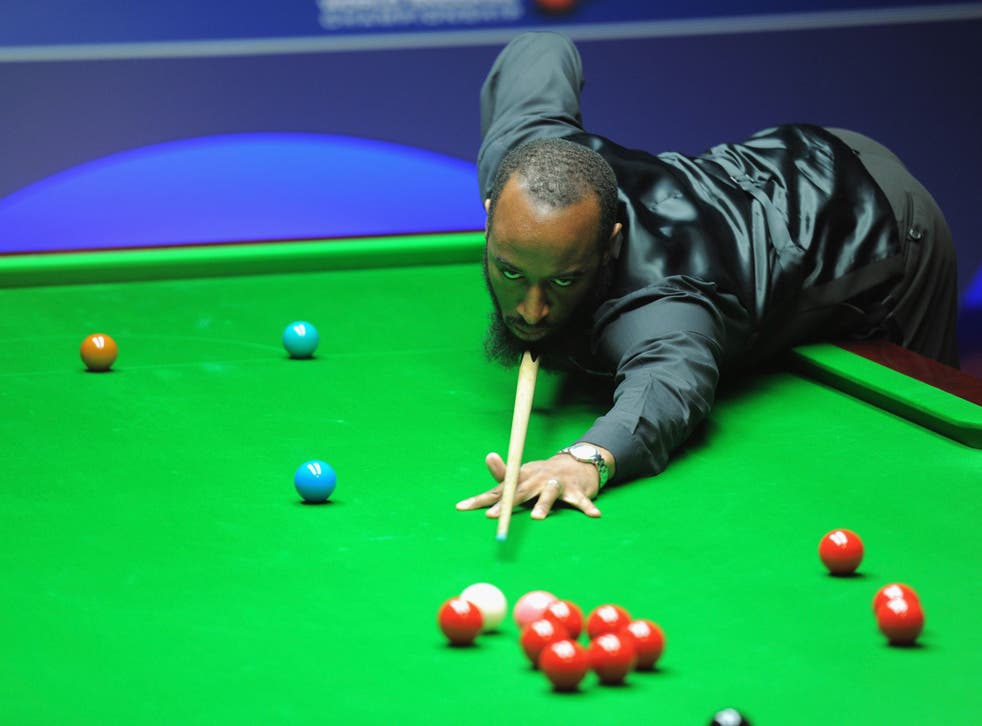 The Muslim snooker player Rory McLeod has been forced to defend himself after he was seen wearing a badge reading "Isis" in a Welsh Open match.
The 43-year-old Brit sparked outrage on social media during his game against Ronnie O'Sullivan on Monday night.
But far from supporting the extremist Islamist terror group (also known as Islamic State) as many viewers suspected, McLeod's waistcoat was in fact merely bearing the logo of his long-term sponsors of 14 years, Isis Business Solutions.
"Probably not the best name to have stitched on your coat on TV," one snooker fan wrote on Twitter, while others called the branding an "unfortunate coincidence".
Some viewers have criticised those accusing McLeod of Isis connections, describing them as "idiots". "Like he would wear an Islamic State badge," one post read.
McLeod's unfortunate evening continued when he lost the second-round match at Cardiff's Motorpoint Arena 4-2, despite having beaten Andrew Pagett with the same score in the first round.
O'Sullivan was knocked out of the competition himself on Wednesday night after losing 3-4 to Welsh played Matthew Stevens.
The final will take place this coming Sunday and all tickets have sold out.
Register for free to continue reading
Registration is a free and easy way to support our truly independent journalism
By registering, you will also enjoy limited access to Premium articles, exclusive newsletters, commenting, and virtual events with our leading journalists
Already have an account? sign in
Join our new commenting forum
Join thought-provoking conversations, follow other Independent readers and see their replies