Nadiya Hussain recounts Islamophobic abuse and claims it gets worse after terrorist attacks
'After every Islamic attack I walk out of the door with a cloud over my head,' says the baker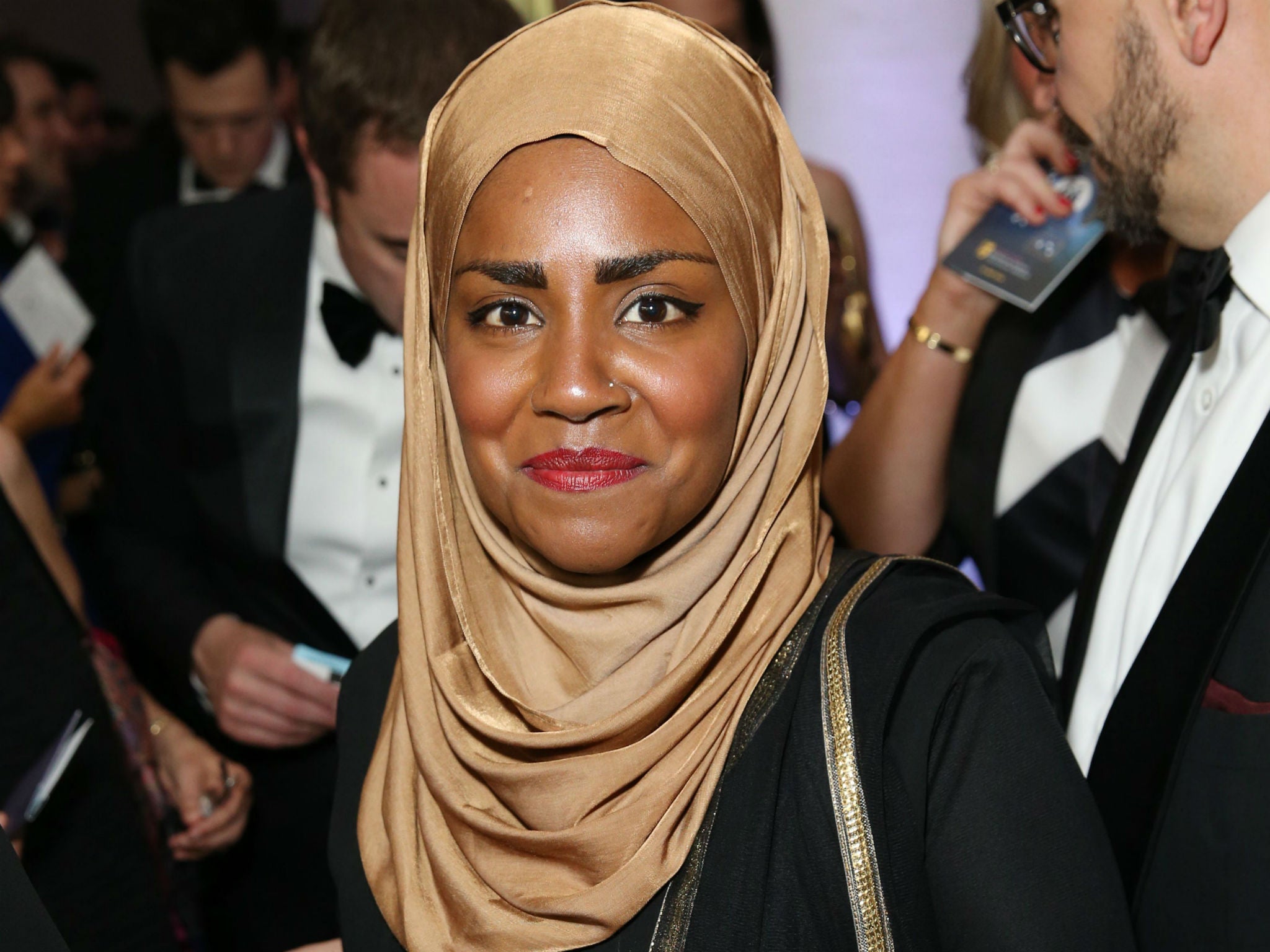 Nadiya Hussain says she has been shoved and had things thrown at her as part of Islamophobic abuse, which she claims gets worse after every terrorist attack committed by Muslim extremists.
Hussain became a household name after 13 million viewers tuned in to watch her be crowned the country's most popular baker on the 2015 series of The Great British Bake Off. She has since gone on to write newspaper columns, sign cookbook deals, appear on an array of TV shows including being a Loose Women guest panelist and bake the cake for the Queen's 90th birthday.
Although wildly popular, Hussain was still subject to online abuse over her religion and the fact she wears a hijab. In January, she revealed she had a police presence at her home due to the abuse.
Hussain says that after terror attacks are committed by Muslim extremist groups the prejudice she faces gets worse.
"After every Islamic attack I walk out of the door with a cloud over my head," she told The Times Magazine. "If I'm on the train, people will sit away from me, or God forbid I've got a rucksack or a suitcase… I've been shoved waiting for a bus, had things thrown at me."
Hussain also said that after the November terrorist attacks in Paris committed by Isis her brother was verbally abused.
The Great British Bake Off 2015: Meet the 12 contestants
Show all 12
However, Hussain spoke optimistically about the UK saying she thinks, on the whole, it is an "integrated society" and that "the negative people are definitely in the minority".
During the series, the 31-year-old was evidently supported by her doting husband Abdal and their three young children. The couple have been married for 11 years after having an arranged marriage. Hussain says Abdal has faced prejudice from traditional, conservative Muslims over their more modern gender roles.
"They said, 'Can he not provide for her, so he sent her out to work?' They said he wasn't a proper man. It doesn't affect him. Not one bit.
"In my culture it's not normal for a man to do housework," she said. "Last night, I was in bed, pottering on Twitter and he was doing the ironing at the foot of the bed. If any of my elders had seen that, I think they would have just died."
Join our commenting forum
Join thought-provoking conversations, follow other Independent readers and see their replies