Narendra Modi drags Mark Zuckerberg aside to be in full view of photographers
The Primie Minister is known for his love of a photograhic opportunty, even dabbling in the occasional selfie
Swati Sharma
Wednesday 30 September 2015 11:58 Comments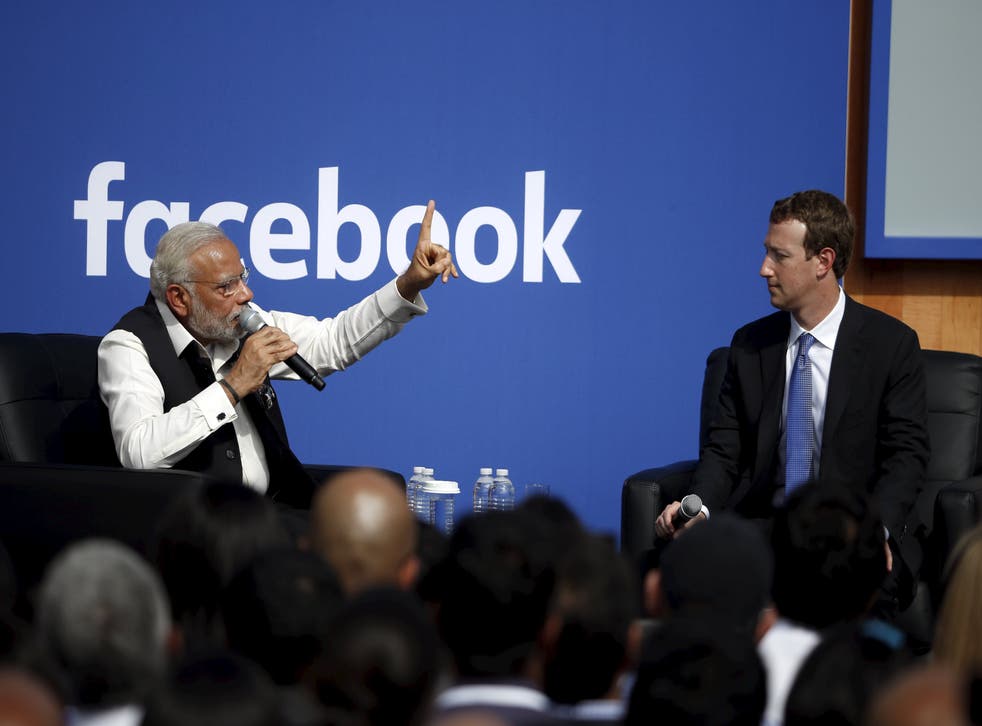 Indian Prime Minister Narendra Modi finished his Silicon Valley tour earlier this week, a visit that included a sit-down with Facebook's Mark Zuckerberg at a town hall session.
In this clip that has gone viral in India, Modi pulls Zuckerberg aside in what appears to be an attempt to be in full view of photographers.
The moment is one that many Indians are familiar with — the prime minister has been known to be very camera-friendly, from his elaborate fashion statements to his love of selfies.
This wasn't the only notable event from Modi's whirlwind tour of Facebook's headquarters. During the town hall, he teared up as he talked about the struggles his mother endured when raising him.
"When I was young, to raise us she worked in neighbors' homes cleaning dishes, filling water ... There are [thousands] of mothers who have given up their whole lives for the dreams of their children. ... A mother never cares what you become. She cares who you become."
Copyright Washington Post
Register for free to continue reading
Registration is a free and easy way to support our truly independent journalism
By registering, you will also enjoy limited access to Premium articles, exclusive newsletters, commenting, and virtual events with our leading journalists
Already have an account? sign in
Join our new commenting forum
Join thought-provoking conversations, follow other Independent readers and see their replies