Al Murray running for Parliament: Nigel Farage welcomes 'serious competition'
The Ukip leader then took a swipe at the fact Al Murray's is David Cameron's sixth cousin
Kashmira Gander
Thursday 15 January 2015 21:46 Comments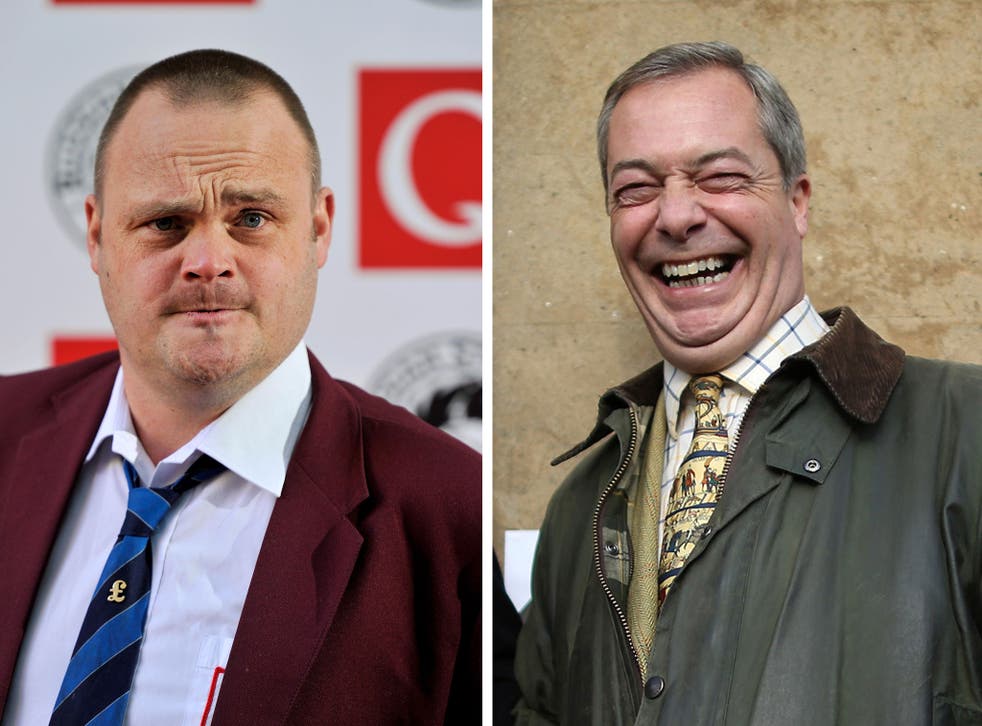 Ukip leader Nigel Farage has responded to Al Murray's announcement that his The Pub Landlord character will be standing against him at the general election, by declaring he finally has some "serious competition".
And the self-styled anti-establishment politician didn't miss the opportunity to point out that the comedian is the Prime Minister's sixth cousin.
Via his pint-swigging, patriotic character, Al Murray has released a 13-point satirical manifesto for his FUKP party, which includes pledging to "have a war with Germany if they are up for it" and "revalue the pound at £1.10 – so it will now be worth 10p more".
The pair will go head to head in South Thanet - the constituency which the Tories won from Labour at the 2010 General Election.
Using the comedian's full name, "Alastair James Hay Murray", Farage wrote for The Independent: "It's all a bit of fun for Alastair, of course – and I welcome parody and satire in our politics, especially from the man who is David Cameron's sixth cousin! The more the merrier, I say."
Murray's links to the Prime Minister were revealed last year, when family records showed he and Cameron are related through 19th-century Vanity Fair author William Thackeray.
Although, as The Times diarist Patrick Kidd pointed out, both Oxford-educated Murray and Farage are both privileged: "Great news that Al Murray (Bedford School) is standing against Nigel Farage (Dulwich College). Really shaking up the establishment."
A spokesperson for the comedian has confirmed to The Independent that Murray, 46, has indeed successfully been registered and that he will genuinely run for Parliament.
According to the Sun newspaper, Ladbrokes has already made Murray 66/1 to win in South Thanet – shorter odds than the Lib Dems.
Register for free to continue reading
Registration is a free and easy way to support our truly independent journalism
By registering, you will also enjoy limited access to Premium articles, exclusive newsletters, commenting, and virtual events with our leading journalists
Already have an account? sign in
Join our new commenting forum
Join thought-provoking conversations, follow other Independent readers and see their replies