Alan Turing's family take pardons for 49,000 gay men petition to Downing Street
Nearly half a million people have signed the Change.org petition in Turing's name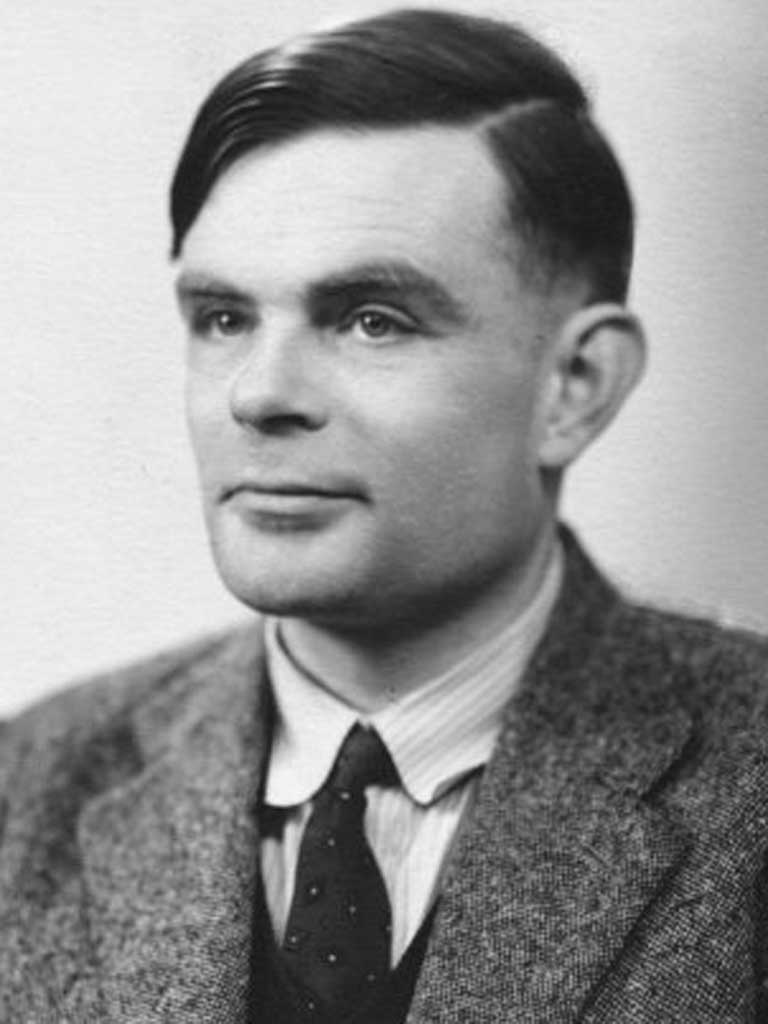 It remains to be seen whether Benedict Cumberbatch will bag an Academy Award for his turn as Alan Turing in The Imitation Game tonight. But tomorrow the family of the Enigma codebreaker will visit Downing Street to demand the government pardons 49,000 other men who, like Turing, were prosecuted for being homosexual.
The cryptanalyst and mathematician was convicted in 1952 for gross indecency with a 19-year-old man. His was chemically castrated as part of his sentence and died two years later having apparently committed suicide by eating an apple laced with cyanide.
He was given a posthumous royal pardon in 2013 and campaigners want the Government to pardon all the men convicted under the outdated law.
Read more:
Turing's great-nephew, Nevil Hunt, his great-niece, Rachel Barnes, and her son, Thomas, will hand over the petition, which attracted almost half-a-million signatures on the website Change.org, to No 10 Downing Street.
Ms Barnes, 52, from Taunton, said: "I consider it to be fair and just that everybody who was convicted under the Gross Indecency Law is given a pardon. It is illogical that my great uncle has been the only one to be pardoned when so many were convicted of the same crime.
"I feel sure that Alan Turing would have also wanted justice for everybody."
The many faces of Benedict Cumberbatch
Show all 12
The editor of Attitude Magazine, Matthew Todd, who will also visit Downing Street, said: "Generations of gay and bisexual men were forced to live their lives in a state of terror.
"Men convicted of gross indecency were often considered to have brought huge shame on their families and many took their own lives. We still live with the legacy of this period today and it's about time the country addressed this appalling part of our history."
The mathematician is famed for writing the first blueprint for modern computing. He also invented an electromagnetic machine called the 'bombe' which formed the basis for deciphering Germany's Enigma codes during the war.
The work Turing and his team did at Bletchley Park has been credited with shortening World War II by as many as two years, but it is only six decades after his death that Turing's contribution is beginning to be fully acknowledged .
Because of the Official Secrets Act, his code-breaking did not become public knowledge until twenty years after his suicide. His parents and brother never knew of his secret war efforts during his lifetime.
Cumberbatch's Oscar-nominated portrayal of Turing has brought the pioneering scientist's story to a wider audience. The film follows him from his days at Bletchley Park to his work at Manchester University, which saw him hailed as the father of modern computing, and his tragic death.
Turing was found dead on 7 June 1954, a few weeks before his 42nd birthday.
Despite his premature death aged 41, Turing was so prolific in the fields of mathematics, computer science and mathematical biology, specifically morphogenesis, that the Science Museum dedicated a whole exhibition to him upon the centenary of his birth in 2012.
Additional reporting by PA
Join our commenting forum
Join thought-provoking conversations, follow other Independent readers and see their replies