American science fiction author Ray Bradbury dies age 91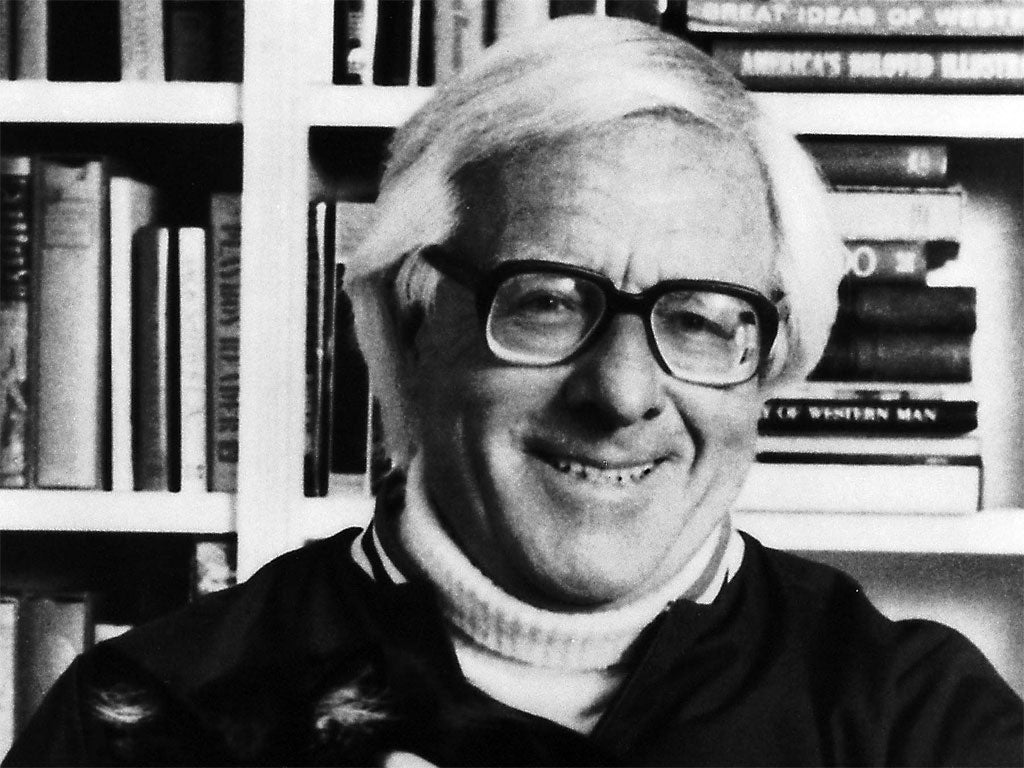 Ray Bradbury, the American author who was regarded alongside the giants of 20th century science fiction and fantasy writing, has died at the age of 91.
Tributes poured in after it was confirmed that Bradbury, who published more than 500 works including the celebrated Fahrenheit 451, died last night.
The author, who never went to college, sold more than 8 million books around the world, was honoured with the National Medal of Arts and even had a crater on the moon named after one of his books. In 2007, the Pulitzer Board gave him a special citation "for his distinguished, prolific and deeply influential career as an unmatched author of science fiction and fantasy."
Yet, despite foreseeing an uncanny number of technological developments over the past half century, he criticised the use of computers and the internet and never drove a car.
Fans took to Twitter to express their sadness over the author's death today. Edgar Wright, director of Shaun of the Dead and Scott Pilgrim Vs The World, said: "Our imagination will be dimmer without him."
Sherlock writer and actor Mark Gatiss said Bradbury was had a "dazzling, incredibly humane imagination like no other" while Lord of the Rings actor Elijah Wood said he "grew up with his incredible stories."
Jonathan Ross said: "The great Ray Bradbury has left the planet. When I was younger I read no one else. Was lucky enough to shake his hand."
Bradbury was born in Illinois in 1920. He was a passionate reader and writer as a child, although was beset by terrible nightmares. His imagination was fired after an introduction to science fiction at the age of eight, "devouring" stories about Buck Rogers, Tarzan and John Carter.
He and moved to Los Angeles at the age of 13 with his family but did not go to college, and taught himself in libraries instead. His determination to be a writer saw him sell his first short story before he was 21, but his first major work was published in 1950. The Maritain Chronicles was praised by Christopher Isherwood as a "very great and visual talent".
In Fahrenheit 451, published three years later, he presents a dystopian future where the totalitarian state bans books and burns them. He would later say: "There are worse crimes than burning books, one of them is not reading them." The title refers to the heat that paper burns, according to one of the characters. He would later say that almost everything predicted in the book had come about including the influence of television, the rise of local TV news and a neglect of education. He told Wired in 1998 that he had used them "because I was trying to prevent a future, not predict one."
Bradbury was a hugely prolific writer, but would also produce work for film including the script for John Huston's 1956 film version of Moby Dick and TV shows including the Twilight Zone. Later in life he was even brought in by NASA to lecture astronauts and helped Disney on the design for Epcot.
Bradbury lived in the same LA house for 50 years with his wife Marguerite who died in 2003, and is survived by four daughters. A recent stroke had confined him to a wheelchair.
Join our commenting forum
Join thought-provoking conversations, follow other Independent readers and see their replies