BBC broadcaster John Simpson says he plans to commit suicide rather than allow young son to see him as a 'gibbering wreck' in old age
The veteran correspondent said "I don't want my 6 year-old son to have his only memory of me as a gibbering wreck"
Adam Sherwin
Wednesday 27 June 2012 10:35 Comments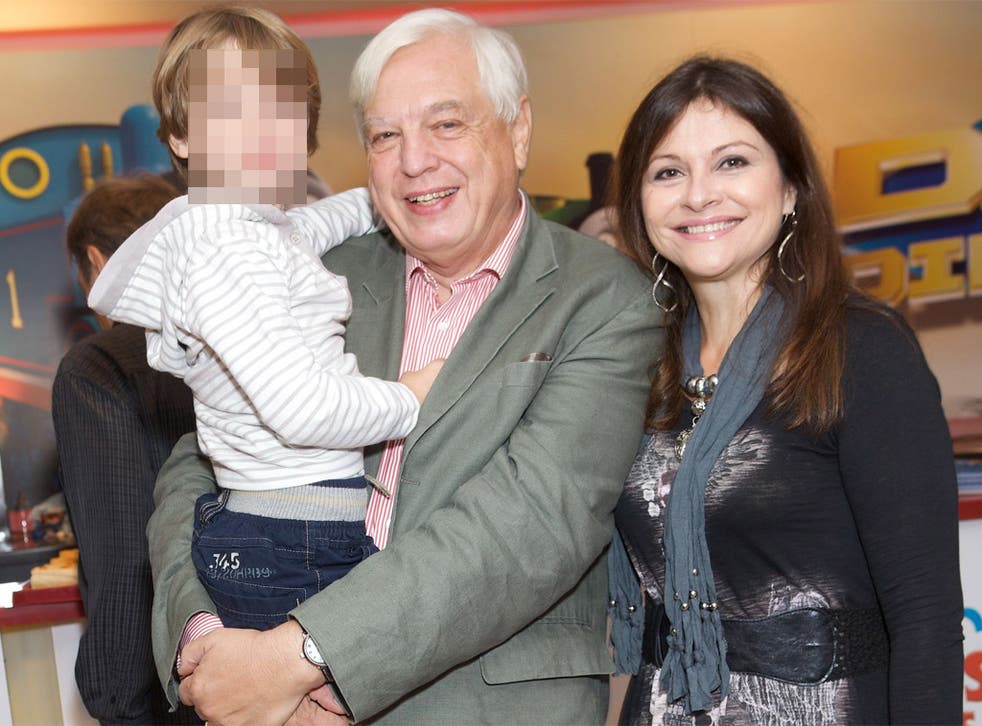 The BBC broadcaster John Simpson has revealed that he has initiated plans to take his own life rather than allow his young son to see him become a "gibbering wreck" in his old age.
Simpson, 67, said that he had acquired pills which would allow him to commit suicide, should he ever become so inacapacitated that he loses control over his physical and mental faculties.
The BBC World Affairs Editor said he was not advocating euthanasia as a public policy. But he did not see why laws passed by MPs should prevent him from taking the ultimate decision over his own life.
The veteran reporter, who has a six year-old son with second wife Dee Kruger, spent four days at a residential care home, living alongside Alzheimer's disease sufferers, for a BBC1 documentary, When I Get Older.
At a screening of the film, he said: "I'm already working on ways of ensuring that I don't end up dependent on someone else. I have a couple of bottles of pills handy. I'm not advocating it for anyone else."
"I don't want my 6 year-old son to have his main memories of me as a gibbering wreck. I'd rather take an early 'out' than just hang on for the sake of keeping on breathing and all the other bodily functions."
Mr Simpson, famed for his reports from the globe's trouble-spots, confirmed that he was actively exploring voluntary euthanasia. He told the Independent: "It is my life. I don't want to be told by a group of MPs, for instance, what I'm going to do with my life.
"I don't want someone to feed me and wipe my backside. So I've already, kind of, got it worked out in my own mind, how to make sure that doesn't happen.
"Not everybody that makes all the arrangements does it. It may not be possible. But now at least I know how it can be done, and if I felt the need for doing it, I would."
He explained: "I've got a little six year-old and I don't want his main memories of me to be somebody that can't look after himself, that doesn't have anything to say for themselves that's of interest or value. I'd rather go out early or on, sort of, a ' high' than linger on simply to keep breathing."
Mr Simpson was aware that his physician, or family members, may face prosecution in the event that they assisted his suicide. He said: "By God, if we're not allowed to make our own decisions about our own lives, well I'm not sure it's a life worth living anyway."
In the BBC film, broadcast next week, Mr Simpson breaks down in tears when he confronts the idea that he may be too infirm to play rugby with his son Rafe, when he is a teenager. He discloses his plan to take fatal pills on screen, after living alongside residents suffering dementia at the home.
Mr Simpson's revelation follows a BBC documentary in which author Sir Terry Pratchett, a sufferer from early-onset of Alzheimer's, followed a 71 year-old motor–neurone sufferer who went to the Dignitas clinic in Switzerland to end his life.
Sir Terry said the "vast majority" of people in Britain supported assisted suicide and revealed that he had begun the formal process of applying to end his own life at the clinic.
Mr Simpson agreed to take part in a primetime BBC1 season looking at the reality of life for older people in Britain and the choices that the elderly have to make. The BBC journalist joined other "OAP celebrities" Gloria Hunniford, 71, Tony Robinson, 65, and actress Lesley Joseph, 69, who spent time inside care homes.
Mr Simpson said: "I stayed for a week in this home for dementia sufferers, which was a lovely place – I fell in love with the staff and their gentleness and kindness. I really thought 'I could operate here, I could live here, I could make a go of it'.
"I'm not going to be doing any topping (myself) until I actually, simply cannot look after myself or I'm just looking down the barrel of the likelihood that I won't be able to look after myself. Then we'll see."
Ms Hunniford said she had allocated sufficient financial resources to ensure that she would ultimately be able to die at peace inside her own home. The BBC presenter expressed concern at cuts in staffing levels at residential care homes, citing the treatment of her sister, a dementia sufferer, who had to be taken to hospital and rehydrated on six occasions because of neglect at her care home. The broadcaster said: "When push came to shove there wasn't enough nursing staff to make sure she ate and drank the fundamentals. It's a huge problem."
Tony Robinson described care homes as "prisons that people are sent to as a punishment for being old".
Register for free to continue reading
Registration is a free and easy way to support our truly independent journalism
By registering, you will also enjoy limited access to Premium articles, exclusive newsletters, commenting, and virtual events with our leading journalists
Already have an account? sign in
Join our new commenting forum
Join thought-provoking conversations, follow other Independent readers and see their replies