Beyonce Knowles highest paid performer per minute
Friday 11 November 2011 12:29 Comments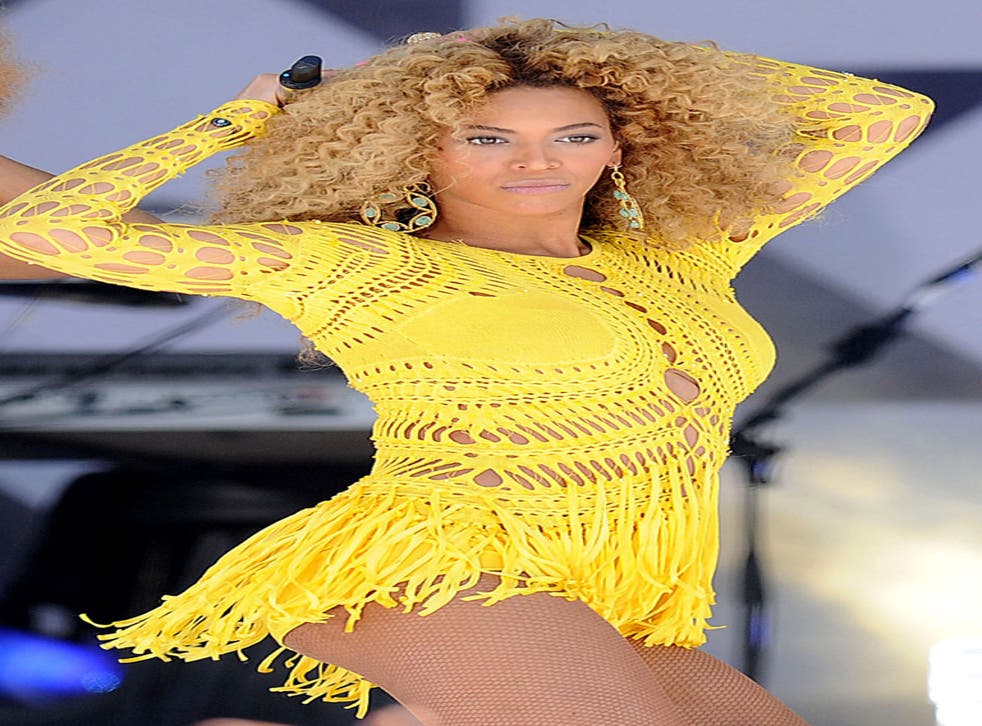 The 'Love on Top' singer topped a poll by social media website saucytime.com by earning £1.25 million for a five-song performance at a private New Year's Eve 2010 party on the island of St. Barts, equating to £71,040 for each minute she was on the stage.
In second place was Mariah Carey, who earned £630,000 - or £44,400 per minute - for a four-song set at a similar party held the previous year on the same Caribbean island.

Third highest earner per minute was Kylie Minogue, who commanded £33,000 every sixty seconds – or £2 million for her whole hour set –when she sung at the launch party of the Atlantis Hotel in Dubai, November 2008.

Next was Jennifer Lopez, who received the equivalent of £25,000 a minute from Russian tycoon Andrei Meinichenko to appear at his wife's birthday party in 2007.

Jennifer narrowly beat The Rolling Stones who rounded out the top five by making £2.2 million in 2002 from an hour and a half set for Texan billionaire David Bonderman's 60th birthday, the equivalent of £24,242 per minute.

Saucytime.com - which charges users just £2 a minute for its services – also calculated the next five highest earners per minute to be Eminem at £16,666 Usher and Christina Aguilera tied in seventh place with £10,441, Rihanna earning £8,333 in ninth place and Cheryl Cole completing the top ten by commanding £4,167 per minute for an hour long private concert in Venice this February.
Register for free to continue reading
Registration is a free and easy way to support our truly independent journalism
By registering, you will also enjoy limited access to Premium articles, exclusive newsletters, commenting, and virtual events with our leading journalists
Already have an account? sign in
Join our new commenting forum
Join thought-provoking conversations, follow other Independent readers and see their replies