Bob Maloubier: French SOE agent who led sabotage missions on Nazi installations and helped the Resistance liberate Limoges
Maloubier helped create France's Special Forces, notably its equivalent of Britain's Special Boat Service (SBS) and the US Navy Seals.
Phil Davison
Monday 27 April 2015 17:38 Comments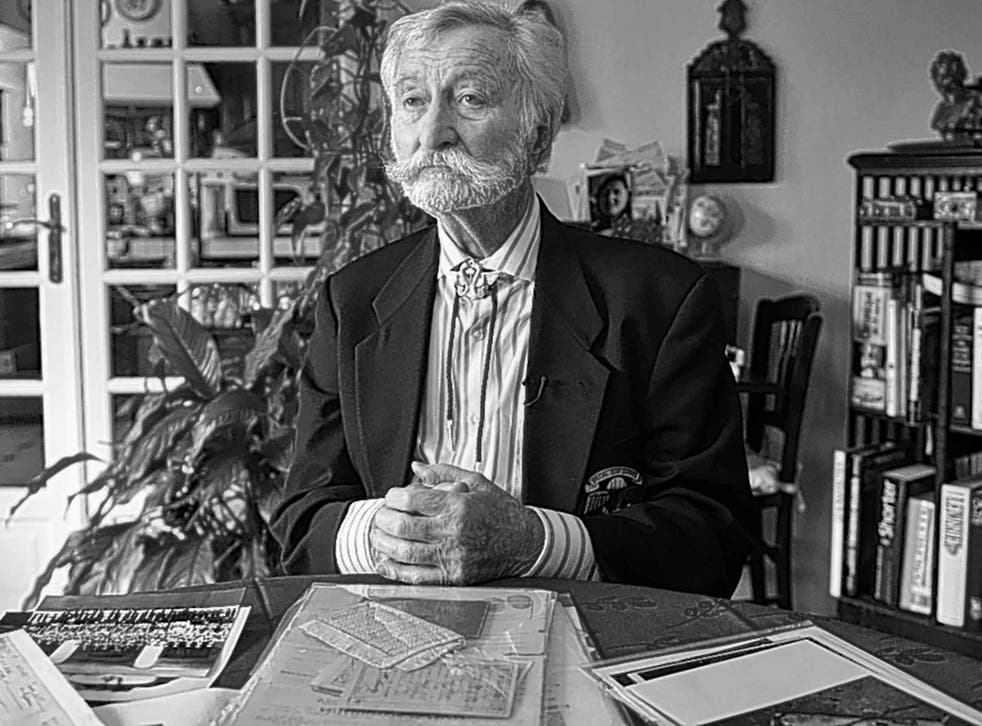 Robert Maloubier, always known as Bob, was one of the last surviving wartime French agents for British intelligence, carrying out sabotage missions against the Nazi occupiers. Recruited in London by Section F (French) of the Special Operations Executive (SOE), he parachuted twice into France, led attacks on Nazi installations and helped the Resistance liberate Limoges on 21 August 1944, four days before the allies freed Paris. The taking of Limoges without firing a shot – the Germans surrendered to Maloubier and the communist Resistance leader Georges Guingouin – had a major impact on the war.
Maloubier was never linked with Guingouin's notorious épuration ("cleansing" – in fact execution) of collaborators but he would use similar tactics after the war as an intelligence agent in Indochina and Algeria. While admitting that he trained assassination squads, he insisted, "I never actually executed anyone myself." He did, however, confess to shooting a cow in the head for a celebratory feast after one mission.
On one parachute drop into France he was accompanied by the Anglo-French SOE agent Violette Szabo, daughter of a Berkshire publican and one of the extraordinarily brave women who answered Churchill's call to "set Europe ablaze" through clandestine operations. After she was arrested by the Gestapo in June 1944, Maloubier tried in vain to rescue her. She was executed in the Ravensbrück concentration camp on 5 February 1945 at the age of 23.
After the war, growing his Clark Gable-style pencil moustache into the RAF-type handlebar 'tache which became his trademark, Maloubier helped create France's Special Forces, notably its equivalent of Britain's Special Boat Service (SBS) and the US Navy Seals. He jointly invented the now-famous Fifty Fathoms diving watch, still a key piece of kit for the SBS and the Seals.
He went on to serve with the French 11th Shock Parachute Battalion in Indochina and Algeria before working as a security expert in Gabon after it gained independence from France in 1960. He created the Gabonese Presidential Guard for President Leon M'ba with former French foreign legionnaires, paratroopers and marines training local troops.
He was born in 1923 in Neuilly-sur-Seine, near Paris. His father Eugène had served in the Great War as an interpreter for Field Marshal Haig, commander of British forces in France, including during the Battle of the Somme. Eugène and his wife Henriette were gifted linguists and so "Bob", as they called him, learned English with virtually no French accent.
He attended the Lycée Pasteur in Neuilly, got into the swimming team of the national multi-sports Club de France and was a keen cyclist who loved watching his heroes in the Tour de France. He was 17 when the Nazis invaded. On his 18th birthday he signed up for the French army the Germans had permitted the collaborative Vichy regime to maintain.
Serving in Tunisia, he met a British SOE agent who got him shipped from Algiers to England via Gibraltar in early 1943. When the head of the SOE's F Section, Maurice Buckmaster, recognised his bilingual gift, Maloubier underwent guerrilla training at Wanborough Manor in Surrey, including unarmed combat, silent killing, map-reading, Morse code, maintaining a "cover" and enduring interrogation. He was sent to Arisaig House in the Highland village of Lochaber for training in weapons and explosives and jumping from planes.
He parachuted into France, south of Rouen, in August 1943 as part of the SOE's network codenamed Salesman. He carried false identity documents under the name Robert Mollier, publicity agent, although his SOE nom de guerre was variously Clothaire, Porter or Paco. Visiting Resistance cells by bicycle and sleeping in barns or under the stars, he instructed maquisards in the use of weapons and explosives and arranged supply drops by the RAF. Sweeps and roadblocks were a constant threat but local pro-Resistance policemen often turned a blind eye. At one police roadblock he was let through, although he noticed one policeman looking at the bulge in his bag. It was a French army-issue gun.
Shortly before Christmas 1943, after blowing up an electric power plant, he was returning to his "safe house" on a motorbike when arrested by a German patrol. He was ordered to drive to the local German HQ, a Nazi soldier riding pillion with a gun to his neck. Maloubier threw him off, made a run for it under a hail of gunfire, was shot in the chest and guts but reached a stream which threw the Germans' dogs off his scent.
"I told myself, 'You're dead'," he recalled. "Nobody gets shot in the intestines and lung and survives." But he made it to a Resistance house where he was patched up and stuffed with pills. After recuperating in London he parachuted back into France with Violette Szabo near Limoges on 7 June 1944, the day after D-Day. Szabo was quickly captured.
Maloubier received Britain's Distinguished Service Order (DSO) from King George VI in 1945, and the Queen awarded him an MBE during her state visit to Paris last year to mark the 70th anniversary of D-Day. He also received multiple French awards, including the Chevalier de la Légion d'Honneur. He always felt aggrieved that while the French Resistance were treated as heroes after the war, the role of the SOE was played down by the triumphant General de Gaulle.
Retiring in 1986 to Houilles on the north-western outskirts of Paris, Maloubier spent his time writing books, notably a 2011 memoir Agent Secret de Churchill, and regaling old comrades with his war stories in the former Paris haunts of the Resistance. There is now believed to be only one former French SOE agent still alive.
Maloubier, who died of pancreatic cancer , had been married several times and is survived by his last wife Marie-Hélène, 42 years his junior, and three children.
Robert Maloubier, SOE agent: born Neuilly-sur-Seine, France 2 February 1923; married several times (three children); died Paris 20 April 2015.
Register for free to continue reading
Registration is a free and easy way to support our truly independent journalism
By registering, you will also enjoy limited access to Premium articles, exclusive newsletters, commenting, and virtual events with our leading journalists
Already have an account? sign in
Join our new commenting forum
Join thought-provoking conversations, follow other Independent readers and see their replies