Danny Dyer 'proud' he's helped young gay men come out
The new star heaped praise upon the touching EastEnders storyline his character Mick Carter has been part of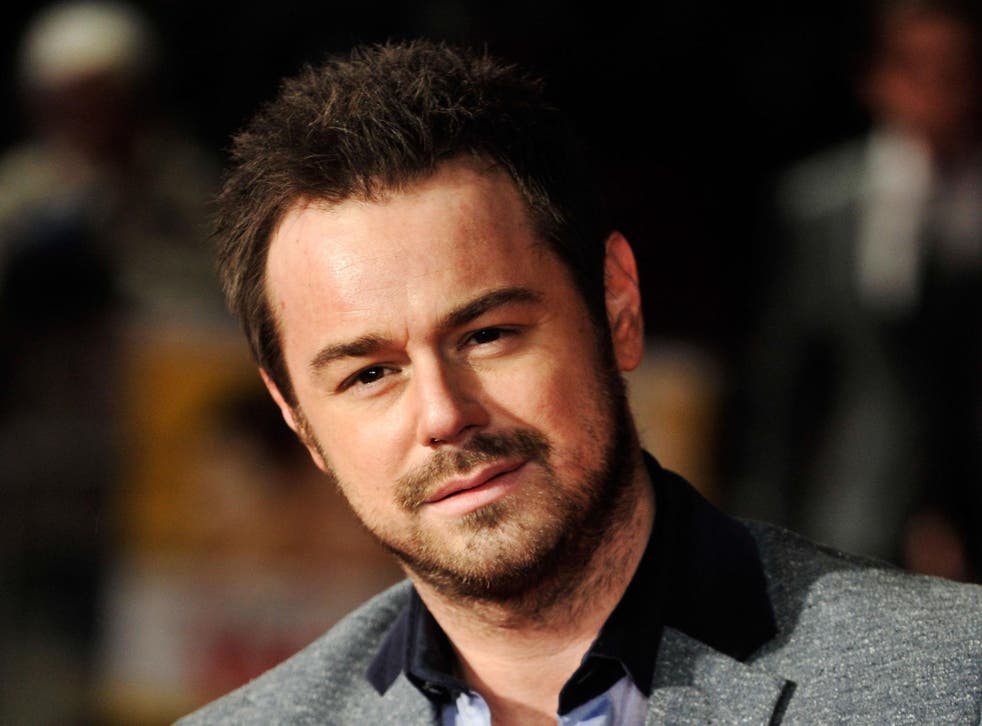 Those familiar with the gruff, cockney 'wide boy' of gangster movie fame might not realise it, but Britain's Hardest Man has a deeply humanitarian side.
Danny Dyer has revealed that he's proud to have had a hand in helping young gay men have the confidence to come out.
The new star heaped praise upon the touching Eastenders storyline his character Mick Carter has been part of, during which he comforts his son Johnny as he reveals to his father that he is gay.
"It was a real positive thing," Dyer told Jonathan Ross in an interview, set to be broadcast on Saturday night.
"A lot of young gay men, who hadn't come out yet, they saw that scene and I was getting letters from these guys saying they came out the next day because of it. That's a powerful thing and I was really proud to be associated with that."
The 36-year-old actor, who plays the new landlord of the Queen Vic in Albert Square, was none-the-less the victim of Twitter trolls when the scenes were aired. However, far from keeping quiet about the homophobic abuse he was being hurled, he hit back at the online bullies… By showering them with affection.
"They spun it on the head for me, because obviously my perception and what people think I'm about – that I was going to react badly – and instead I just cuddled him and said, 'Listen, it's fine, I love you, no problem.'"
Dyer also spoke about his own children, newly born son Arty, and his two daughters, who are 17 and six years old.
"Little Arty. He's such a beautiful little thing… I just forgot how hard it is," he said. "We had him two days before I started EastEnders. I've been having a few tweets from people saying on Eastenders I look stoned, I looked out of my nut.
"It's because I'm f**ked. I'm shattered. That's the hard bit, you go home and you've got the bubba there and you've got to change his little sh**ty a**e and that - Got to burp him and sterilise bottles. I mean I'm loving it, I was due a son because I've got two daughters, so I needed a boy."
But having an older daughter has posed its own share of problems. How does Britain's Hardest Man cope, for example, with his eldest offspring having a boyfriend?
"It's hard work to be fair, but you know what, I think I've rung the bell," he told Ross. "He's a good kid and that.
"It's just strange seeing them grow up. She loves him to death. She's obsessed with him. It winds me up, but it could be worse, he's a good kid and she loves him and he treats her well. As long as he don't upset her.
"As long as a tear doesn't drop from her eye, then he won't be walking with a severe limp for the rest if his life," Danny quipped.
The Jonathan Ross Show airs on Saturday 1 February 2014
---
Find out which stars are boycotting anti-gay laws in Russia in the gallery below:

Join our new commenting forum
Join thought-provoking conversations, follow other Independent readers and see their replies