Do not arise, Sir Beckham: David misses out on knighthood as Katherine Jenkins appears among the 2014 New Year Honours List surprises
The former England football captain and Olympic ambassador was nowhere to be seen, but the opera singer, DJ Pete Tong and the Queen's gynaecologist were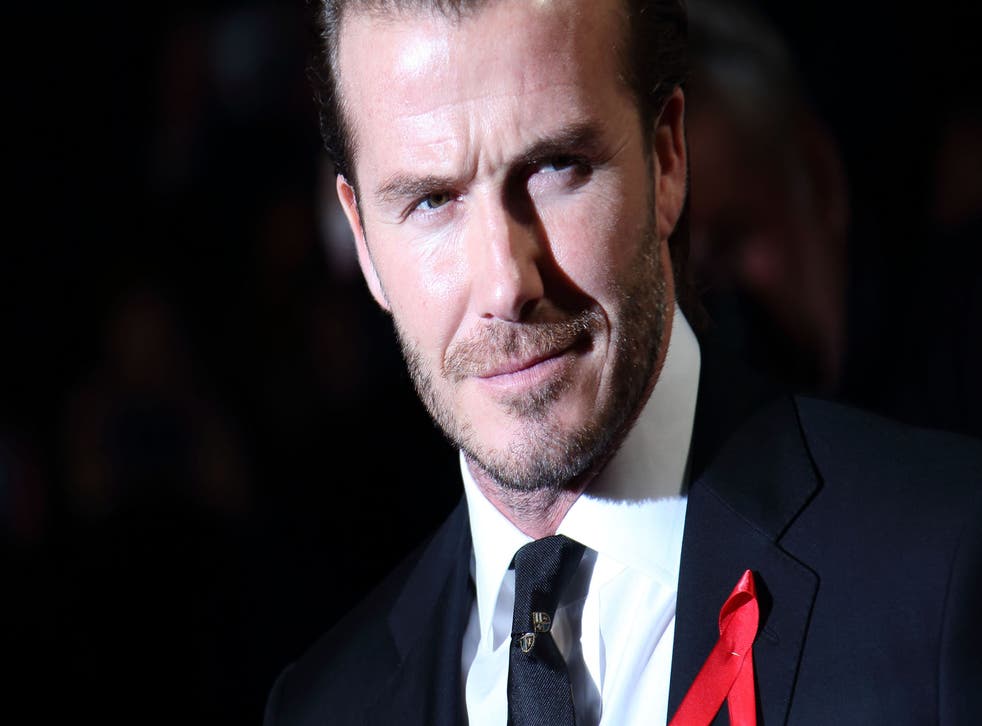 He was one of the favourites to receive a knighthood this year
But Beckham's dreams of becoming a 'Sir David' – and the resultant headlines about 'Britain's other royal family' – were all but dashed when the New Year Honours List was finally revealed.
The former England football captain and Olympic ambassador was nowhere to be seen among the 1,195-strong list which, for the first time since 1917, featured more women than men (although by a mere 51 per cent).
And more than a few surprises, too. Like Katherine Jenkins, the platinum-haired opera singer who will receive an OBE. The singer raised eyebrows back in August 2012 when she randomly denied having an affair with Beckham – despite there being no press on any such reports until she posted about it on Twitter.
"Dear Twitter friends, I've read some horrible rumours on here & want u 2 know I absolutely deny I've had an affair with David Beckham.
10 Famous But Unlikely Faces Honoured By The Queen in 2014

Show all 10
"I've only met David twice - once at the Military Awards in 2010 & on a night out in the West End in Feb 2012. We were out in a group of friends & it was just a normal fun evening out.
"Just so we are clear I have never been on my own with him and never arranged to meet up."
She was later "forced" to dismiss further claims that the whole thing had been a publicity stunt, saying instead she was fed up with the incessant Twitter trolling she apparently got on the matter.
Andy Murray, who received an OBE after winning his Olympic gold medal last year, also missed out on a knighthood. Though the Queen's long serving official gynaecologist, who came out of retirement just so he could deliver Kate Middleton and Prince William's bundle of joy, Prince George, will officially become a 'Sir'.
Other slightly random appearances on this year's list include DJ Pete Tong, Gavin and Stacey co-creator Ruth Jones and Grand Designs presenter Kevin McCloud, who all receive MBEs.
See the full New Year Honours List 2014 in full, visit www.gov.uk
Join our new commenting forum
Join thought-provoking conversations, follow other Independent readers and see their replies