Doctor Who actress Mary Tamm dies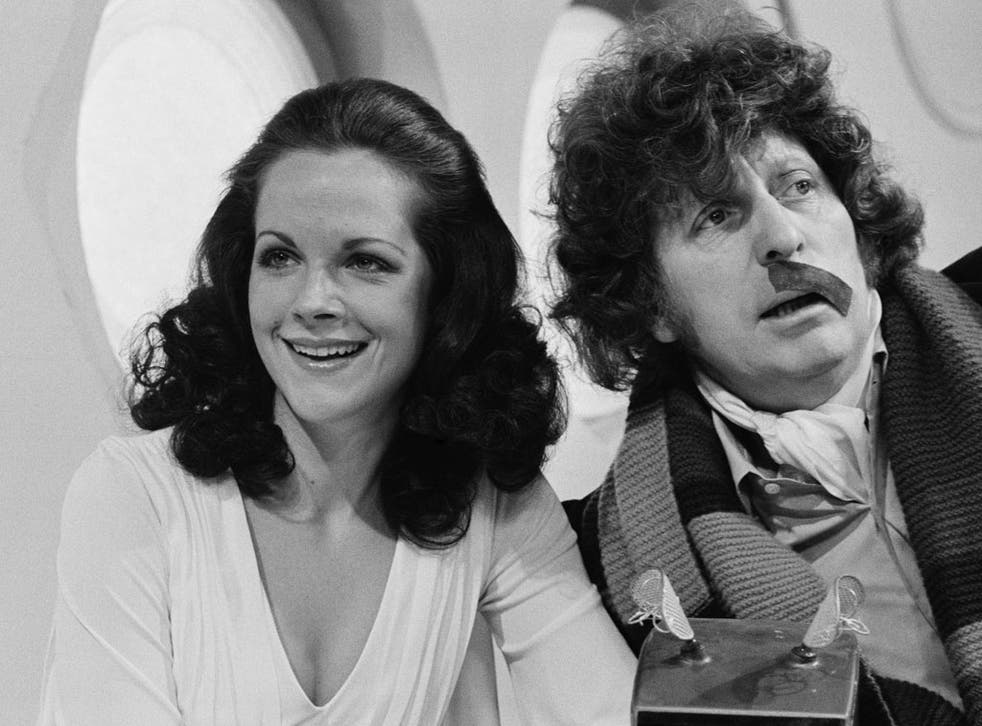 Tributes have been paid to "truly beautiful" Doctor Who actress Mary Tamm, who died today at the age of 62.
Tamm was best known for playing the first incarnation of the Doctor's companion Romana, alongside Tom Baker.
She had a long career on stage and screen, with roles in films including The Odessa File and The Likely Lads, and a recurring role in soap Brookside as Penny Crosbie.
She died at her home in Battersea, south west London after suffering from cancer for 18 months, agent Barry Langford said. She leaves her husband, Marcus Ringrose, daughter Lauren and seven-year-old grandson Max.
Mr Ringrose said: "Mary was truly beautiful in every way. She was a very spiritual lady who loved nature and adored all animals.
"On set and offstage, her earthy northern humour and self-deprecating wit brightened every occasion. She was a consummate actress, and immensely popular in the profession.
"Mary was born in Bradford, the daughter of impoverished refugees, and through sheer talent and hard graft got herself to Rada, starred opposite Jon Voight in The Odessa File, and found a form of immortality as the Time Lady Romana opposite Tom Baker in Doctor Who.
"We will miss her every day."
Tamm's parents were Estonian and she did not learn English until she went to primary school. Her first professional job was at the Birmingham Repertory Theatre where she worked alongside Derek Jacobi, Joan Sims and Ronnie Barker. From there she moved on to television work and film, her first feature film being Tales That Witness Madness with Kim Novak.
She recently starred in television series Wire In The Blood, Paradise Heights and Jonathan Creek, with stage work including Amanda in Private Lives and Beverley in Abigail's Party.
Her last role was in EastEnders, in which she played Orlenda in 2009. Her autobiography was published the same year.
Mr Langford, Tamm's agent of 22 years, described her as one of his "closest friends", and said: "She had a great zest for life. She was a fantastic actress - she played stage parts of such range, parts that would take your breath away. She could play any role, and do so wonderfully."
He added that Tamm had been saddened by the recent deaths of contemporaries Elisabeth Sladen, who played Sarah Jane Smith in Doctor Who and died of cancer last year, and Angharad Rees, who died last weekend.
He added: "All of these people who she knew were going."
Actress Helen Lederer, a friend of Tamm's, said: "Mary was such an energised, talented woman with a great twinkle in her eye and she was so very beautiful."
Fans of Tamm have been writing messages of condolence on Twitter.
Paul Cornell, who has written Doctor Who novels and screenplays, said: "She was always great fun on screen, and those who knew her say that was true off screen too."
Fellow Doctor Who writer Joe Lidster said of Tamm: "Sweet and funny and not at all what you'd expect someone so glamorous to be. Such sad news."
Nicola Bryant, who played Doctor Who's American companion Peri, wrote on Twitter: "Just heard the terrible news that Mary Tamm has died. Completely shocked. Very sad. Thoughts go to Marcus & Lauren. RIP Mary."
Tamm had mentored students at Rada and was involved in fundraising for the Eve Appeal, the gynaecology cancer research fund.
PA
Register for free to continue reading
Registration is a free and easy way to support our truly independent journalism
By registering, you will also enjoy limited access to Premium articles, exclusive newsletters, commenting, and virtual events with our leading journalists
Already have an account? sign in
Register for free to continue reading
Registration is a free and easy way to support our truly independent journalism
By registering, you will also enjoy limited access to Premium articles, exclusive newsletters, commenting, and virtual events with our leading journalists
Already have an account? sign in
Join our new commenting forum
Join thought-provoking conversations, follow other Independent readers and see their replies