Eddie Izzard campaigns against Scottish Independence: 'The UK would feel a deep sense of loss if Scotland left'
The British comedian leads the Scotland, Please Don't Go campaign to persuade nationals to vote against it
Jenn Selby
Tuesday 18 March 2014 13:32 Comments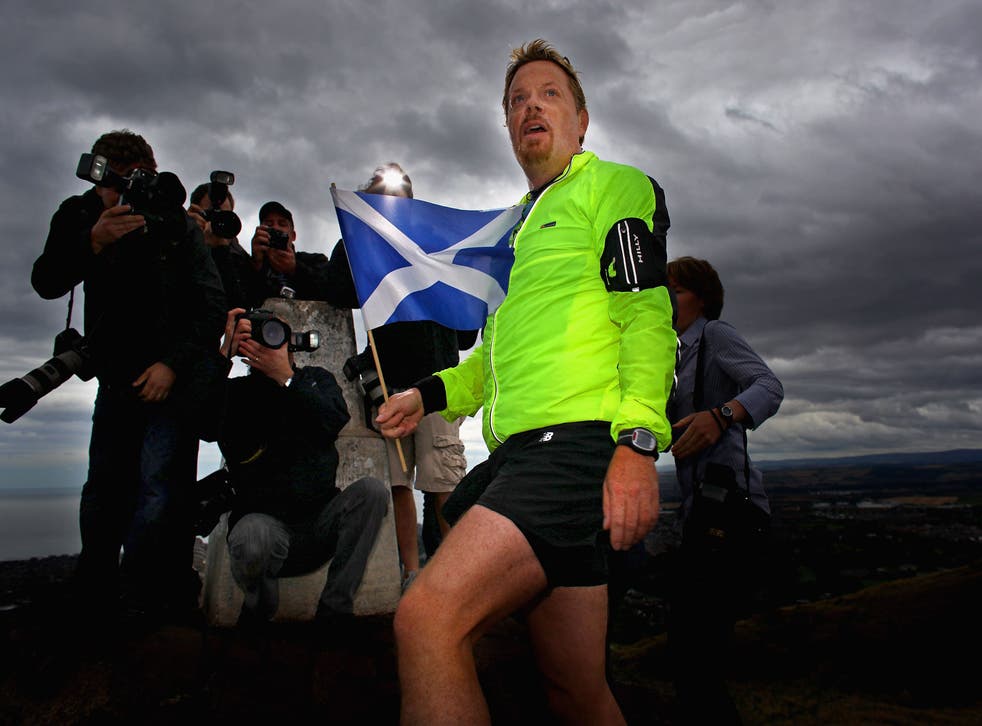 Eddie Izzard is leading a campaign to persuade the people of Scotland to vote against independence, telling them that the UK would feel a "deep sense of loss" if Scotland left Great Britain.
The English comedian's 'Scotland, Please Don't Go' initiative aims to get people in England, Wales and Northern Ireland who don't have a vote in the Scottish referendum to send Scots the message that the Britain remains a stronger and more ethnically diverse place with all the nations together.
"There are economic and practical reasons for sticking together," he wrote explaining his latest venture to The Sun. "Sharing risks, resources and rewards makes us all stronger. Whether it's paying the pensions of our old people or helping young people into a job, working together across 63 million people makes sense.
"That's important but there is something deeper that binds us together. Not as easily measured but just as real. Britain would be diminished geographically without Scotland, but as a nation we would be so much smaller."
Izzard goes on to herald the ethnic diversity and tolerance for others in Britain, which, he claims, is a stark contrast to First Minister of Scotland Alex Salmond's "separatist nationalism".
"I'm proud to be British but I am also proud of Britain. I love the vibrant, tolerant, diverse, confident, country we have become. British patriotism is so quiet and understated that it is flexible enough to bring people together. It has always been possible to feel British while being proudly Scottish, Welsh or English.
"Today our country embraces Mo Farah, a Somali-born distance runner as a British Olympic hero without a second thought. I found our country could even support a far-slower marathon-running transvestite comedian, who was born in Yemen.
"The contrast between that quiet, inclusive patriotism and Alex Salmond's separatist nationalism couldn't be greater."
"Everywhere I go around the world that is what the vast majority of people are struggling to find: a way to work together," he concludes. "We have had that for three centuries in our United Kingdom. It is a precious thing and worth standing up for.
"It is a decision for Scots, but before Scotland votes people should know that we, the rest of the UK, want them to stay."
Izzard will be hosting a special fundraising gig for the campaign on 4 April at the Festival Theatre in Edinburgh.
His project announcement comes just a day after a Westminster committee said that independence would have a particularly damaging effect on higher education and research in Scotland.
Scottish Education Secretary Mike Russell said, however, that the committee was mainly made up of anti-independence MPs.
The referendum on Scottish independence will be held on 18 September.
Register for free to continue reading
Registration is a free and easy way to support our truly independent journalism
By registering, you will also enjoy limited access to Premium articles, exclusive newsletters, commenting, and virtual events with our leading journalists
Already have an account? sign in
Join our new commenting forum
Join thought-provoking conversations, follow other Independent readers and see their replies