International Women's Day: 'When a man gives his opinion, he's a man. When a woman gives her opinion, she's a bitch' - feminist quotes from female icons to inspire you
From Bette Davis to Hillary Clinton and Anais Nin, we celebrate empowering statements made by feminist icons we champion
Jenn Selby
Saturday 08 March 2014 10:13 Comments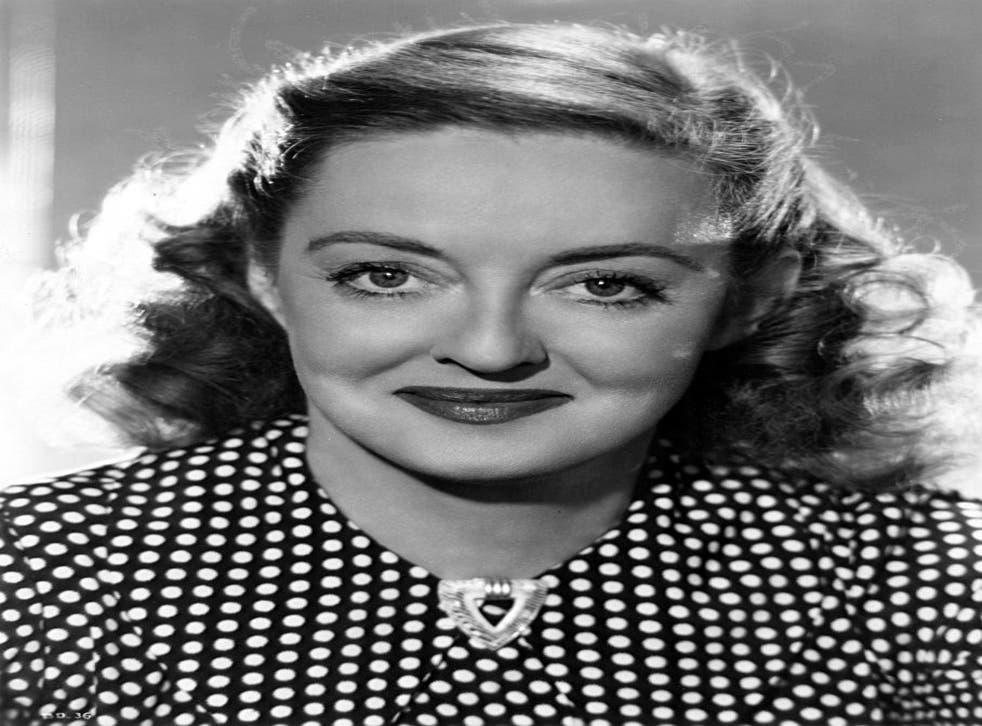 It is astounding how many females in the public eye reject the term 'feminism' today.
Just this week, Lily Allen threw the very notion of the word under a metaphorical bus when she questioned why 'there was still a conversation about feminism' in the year 2014.
"Feminism. I hate that word because it shouldn't even be a thing anymore," she told Shortlist in an interview to run alongside her guest edited 'How To Be A Man' issue of the magazine.
"We're all equal, everyone is equal. Why is there even a conversation about feminism? What's the man version of feminism? There isn't even a word for it. Menanism. Male-ism. It doesn't exist."
"Fast-forward 100 years: 'Yes, I do believe men should be treated equally,'" she added.
Similarly, Katy Perry famously rejected being labelled "a feminist", but admitted she does believe in "strong women".
Beyoncé, she of "Independent Women", "Who Run The World [Girls]"fame is another who stopped short of being associated with the word feminism because she believes the word is "quite extreme".
Feminist quotes from the icons to inspire you

Show all 22
Then there are those like Carla Bruni, who say things like this: "[My generation] doesn't need feminism. There are pioneers who opened the breach. I'm not at all an active feminist. On the contrary, I'm a bourgeois. I love family life, I love doing the same thing every day."
Others labour on the "I'm not a feminist, I'm a humanist" side of caution. Sarah Jessica Parker. Demi Moore. Madonna. All women who should know better. All women who, almost certainly, would change their minds about "feminism", what it means and how painfully relevant it still is today if they read these shocking statistics on equality in the workplace, sexual violence and genital mutilation.
"We need to reclaim the word 'feminism'. We need the word 'feminism' back real bad," writer Caitlin Moran rightly exclaims in her counter-Allen guide, How To Be A Woman.
"When statistics come in saying that only 29% of American women would describe themselves as feminist - and only 42% of British women - I used to think, 'What do you think feminism IS, ladies? What part of 'liberation for women' is not for you? Is it freedom to vote? The right not to be owned by the man you marry? The campaign for equal pay? 'Vogue' by Madonna? Jeans? Did all that good sh*t GET ON YOUR NERVES? Or were you just DRUNK AT THE TIME OF THE SURVEY?'"
Well, we still think this. And we still think that International Women's Day is as important now as it ever has been.
To celebrate, we've eschewed the misunderstood musings of the modern-day mainstream in favour of empowering quotes by feminist icons, past and present, from around the world. Yes, like Katherine Hepburn. Like Anais Nin. Like Malala and Hillary Clinton and Aung San Suu Kyi.
Still don't think you want to be a feminist? Click through the gallery above and be inspired.
Register for free to continue reading
Registration is a free and easy way to support our truly independent journalism
By registering, you will also enjoy limited access to Premium articles, exclusive newsletters, commenting, and virtual events with our leading journalists
Already have an account? sign in
Join our new commenting forum
Join thought-provoking conversations, follow other Independent readers and see their replies