François Hollande's alleged mistress Julie Gayet 'blocked from arts jury'
The actress was expected to be appointed to a jury responsible for selecting state funded scholarships for the Villa Medic academy in Rome
Heather Saul
Wednesday 15 January 2014 14:37 Comments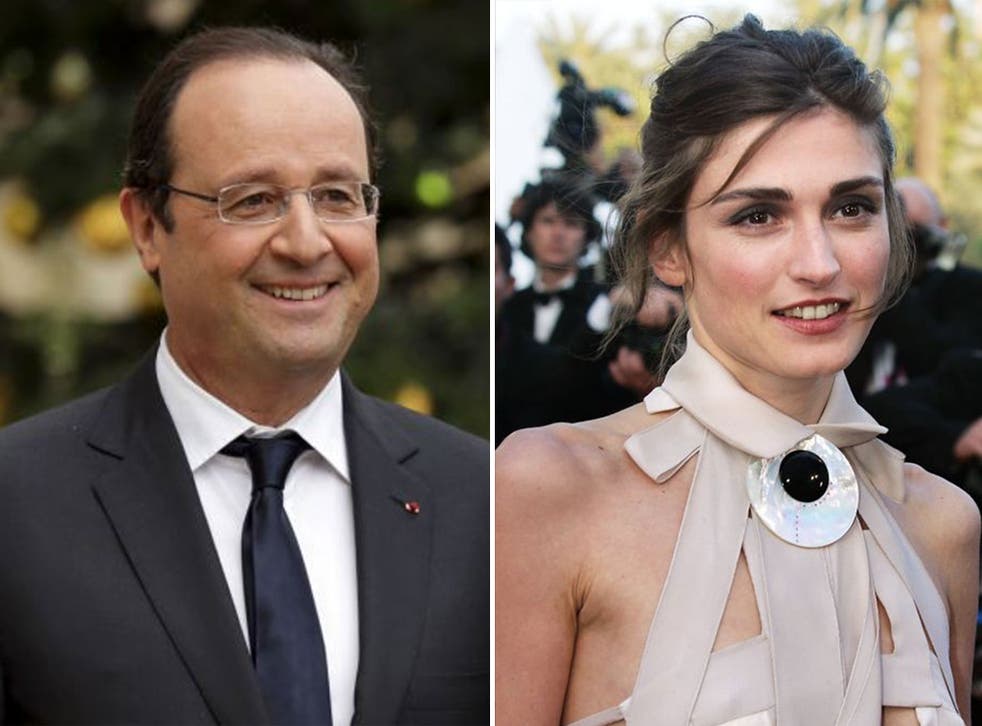 Julie Gayet, the actress linked to an affair with President François Hollande, has been blocked from appearing on a cultural jury by the French government.
Ms Gayet was expected to be appointed to a jury responsible for selecting scholarships for the Villa Medici, a French academy in Rome, by the culture ministry.
Allegations of an affair were made by Closer last week, when the magazine published pictures of a man they claim is Mr Hollande in a black motorcycle helmet entering Ms Gayet's apartment block on New Year's Day and leaving by scooter the next morning.
No reason was given for the decision announced today to withdraw the offer made to the actress to join the panel, which is responsible for selecting 15 people to take up 12 to 18 month cultural scholarships at the Villa Medici.
On Tuesday, the President rebuffed media on claims he had an affair with 41-year-old Ms Gayet by refusing to answer questions on the allegations. He said he would clarify whether his partner Valerie Trierweiler, 48, was still the First Lady before a trip to the US on 11 February.
"Everyone in his private life can go through ordeals," President Hollande said. "That is what is happening to us.
"These are painful moments. But I have a principle that private matters are dealt with in private. This is neither the place nor the time to do so."
Asked about the health of Ms Trierweiler, who is in hospital recovering from a "severe case of the blues", Mr Hollande said curtly: "She is resting. I have nothing else to say."
Ms Gayet has not yet commented publicly on the allegations.
Read more: French President François Hollande rebuffs media on alleged affair with Julie Gayet: 'These are painful moments, but private matters should be dealt with privately'
Francois Hollande 'affair' latest: French first lady Valerie Trierweiler demands official statement and 'rapid clarification' of her status as hospital stay extended
Register for free to continue reading
Registration is a free and easy way to support our truly independent journalism
By registering, you will also enjoy limited access to Premium articles, exclusive newsletters, commenting, and virtual events with our leading journalists
Already have an account? sign in
Join our new commenting forum
Join thought-provoking conversations, follow other Independent readers and see their replies