French actress Julie Gayet wins damages from Closer magazine over Francois Hollande 'affair' photographs
Publication of images on 10 January was followed by breakdown of relationship between French President and First Lady Valerie Trierweiler
Adam Withnall
Thursday 27 March 2014 17:19 Comments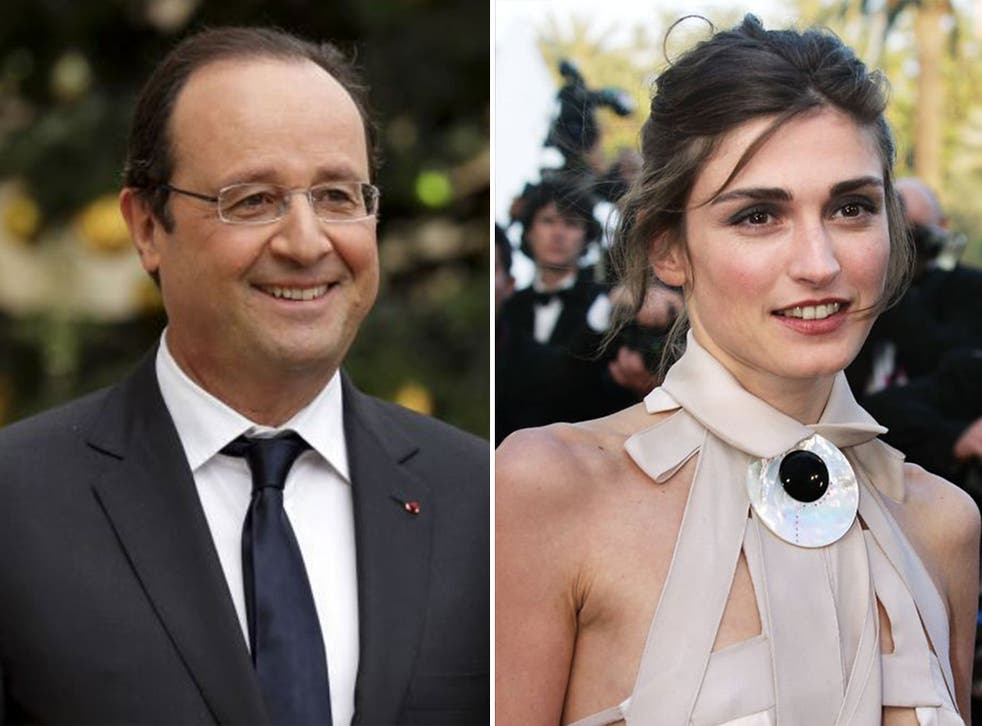 The French magazine Closer has been ordered to pay damages of €15,000 (£12,400) to the actress Julie Gayet after it published photos which it said showed President Francois Hollande leaving her apartment following a romantic affair.
The images, showing a helmeted man leaving a Paris flat on a motorbike, made headlines around the world and days later saw Mr Hollande, 59, break off his relationship with partner and French First Lady Valerie Trierweiler.
Mr Hollande has never denied having an affair with Ms Gayet, 41, who sued the magazine for violation of privacy.
A court in the Paris suburb of Nanterre has now ruled in her favour, in keeping with France's strict privacy laws.
Ms Gayet had sought damages of €54,000, but received less than a third of that. The magazine has also been ordered to publish coverage of the verdict on its cover.
Ms Trieweiler, 48, herself won an invasion-of-privacy lawsuit earlier this month against the same magazine, after they ran pictures taken while she was on holiday in Mauritius in February.
Last month it was reported that the editor of Closer faces the possibility of a one-year jail sentence after Ms Gayet brought a criminal complaint against the magazine, in addition to suing in the civil courts.
The newspaper Le Monde said that the public prosecutor in Nanterre, west of Paris, had ordered a preliminary police investigation.
Her attempted criminal action is not based directly on the magazine's claim that she conducted a two year clandestine affair with President Hollande. To take an action under criminal, as opposed to civil law, a plaintiff must be able to prove that a publication ran photographs taken in a "private place" or comments made in private.
Trierweiler and Hollande through the years

Show all 8
Gayet has therefore taken an action against Closer for relatively innocuous photographs that it published on 17 January – the week after the initial revelations. These images showed the actress driving her white Citroen. A car is considered a "private place" by French courts.
Photographs published with the original claims on 10 January showed Gayet entering a building from the street and, separately, a man in a motor-cycle helmet, identified as President Hollande. All of these images were taken in a public place and could not form the basis of a criminal complaints for violation of privacy.
Register for free to continue reading
Registration is a free and easy way to support our truly independent journalism
By registering, you will also enjoy limited access to Premium articles, exclusive newsletters, commenting, and virtual events with our leading journalists
Already have an account? sign in
Join our new commenting forum
Join thought-provoking conversations, follow other Independent readers and see their replies