Henry Kissinger, 91, undergoes heart surgery in New York
Hospital officials say the former US Secretary of State is 'resting comfortably' after undergoing an aortic valve replacement
Heather Saul
Wednesday 16 July 2014 11:23 Comments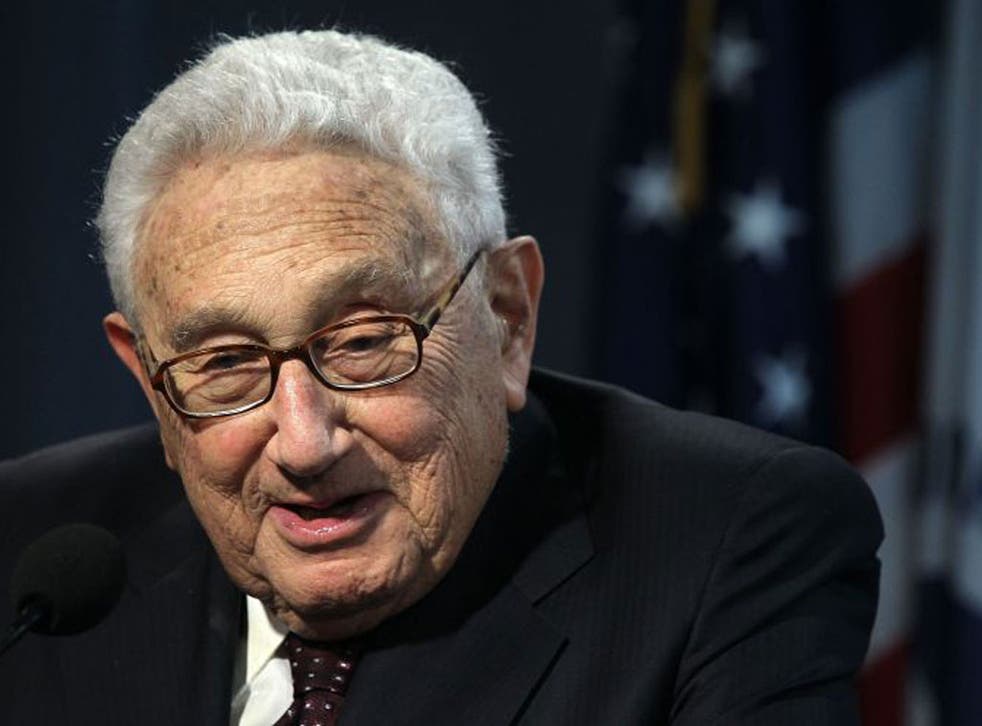 Henry Kissinger, the former US Secretary of State, has undergone heart surgery at the age of 91, hospital officials in New York have confirmed.
The New York-Presbyterian Hospital in Manhattan released a statement saying the ex-diplomat was "resting comfortably" after undergoing an aortic valve replacement procedure on Tuesday.
Kissinger, a German-born Jewish refugee, fled to America from Nazi persecution in 1938 and went on to serve as a national security adviser and the Secretary of State under the Republican presidents Richard Nixon and Gerald Ford.
The Harvard graduate had a hand in the diplomatic opening of China, landmark US-Soviet arms control talks and expanded ties between Israel and its Arab neighbours. However, some opponents have branded Kissinger a "war criminal" for his support for anti-communist dictatorships, especially in Latin America.
Most controversial Nobel Peace Prize nominees

Show all 5
In 1973, Kissinger was controversially awarded the Nobel Peace Prize for the Paris Peace Accords, which was intended to establish a cease-fire in Vietnam with his North Vietnamese counterpart, Le Duc Tho. Tho declined the award on the grounds that the truce had been violated.
After leaving government, Kissinger set up a high-powered consulting firm in New York.
He also has served on corporate boards and various foreign policy and security forums, written books and served as a media commentator on international affairs.
Register for free to continue reading
Registration is a free and easy way to support our truly independent journalism
By registering, you will also enjoy limited access to Premium articles, exclusive newsletters, commenting, and virtual events with our leading journalists
Already have an account? sign in
Join our new commenting forum
Join thought-provoking conversations, follow other Independent readers and see their replies