Houses of Paul McCartney, Tony Blair and Fred Goodwin all disappear from Google Street View
Other celebrities to have had the images of their houses altered include Jimmy Page, Katherine Jenkins and Lily Allen
Jack Simpson
Sunday 06 July 2014 00:30 Comments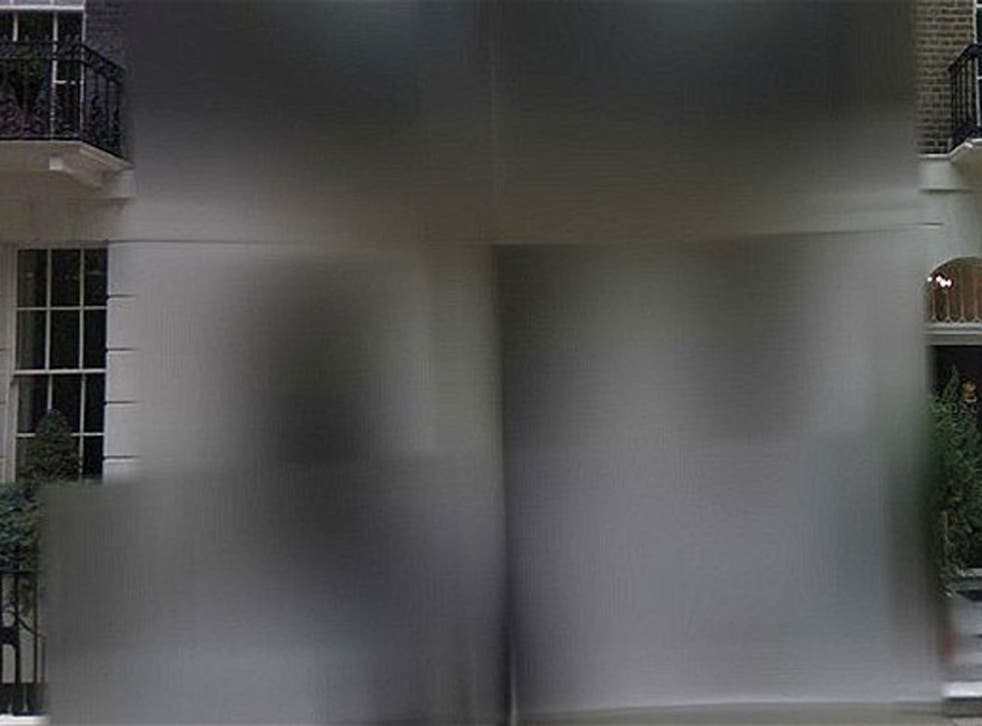 Paul McCartney, Tony Blair and Fred Goodwin are all part of a growing group of celebrities that have had the fronts of their houses blurred out or removed from Google's Street View website.
The homes of these celebrities, along with a number of other high profile names including Led Zeppelin guitarist Jimmy Page and singer Lily Allen, have all been altered on the site that allows users to remotely navigate the streets of almost anywhere in the UK at ground level.
People's faces and car licence plates are usually blurred out on the site but it seems more and more high profile individuals are having their whole houses protected.
Disgraced former leader of RBS Fred Goodwin is one person who has had his home completely blocked on the site.
Users are able to approach the street on which Goodwin's £3.5 million mansion is situated; however, they are stopped just outside Goodwin's home.
While Google was unable to confirm whether or not Goodwin had himself asked for the image to be blocked from the site, they did say that in "compelling cases" they were able to remove images of certain people's houses.
The blurring and removal of celebrity homes from the site comes just weeks after Google legally acknowledged users "right to be forgotten".
Under the new law that came into force in May, it was deemed the search engine had to remove links to information seen as "inadequate, irrelevant or no longer relevant" or face a fine, or they could face a hefty fine.
It appears though, that Google Street view is not affected by the new law and it is, instead, the desire of certain people to protect the identities of themselves and their families that has led to certain images being altered.
People who are keen to blur Street View images of their properties can now report the images to Google, who then decide on whether the image should bealtered or removed.
Google said: "We provide easily accessible tools allowing users to request further blurring of any image that features the user, their family, their car or their home."
Register for free to continue reading
Registration is a free and easy way to support our truly independent journalism
By registering, you will also enjoy limited access to Premium articles, exclusive newsletters, commenting, and virtual events with our leading journalists
Already have an account? sign in
Join our new commenting forum
Join thought-provoking conversations, follow other Independent readers and see their replies