'I just can't talk about it': Ellie Goulding keeps schtum over fling with One Direction star Niall Horan
Singer describes hostile reaction from 'Directioners'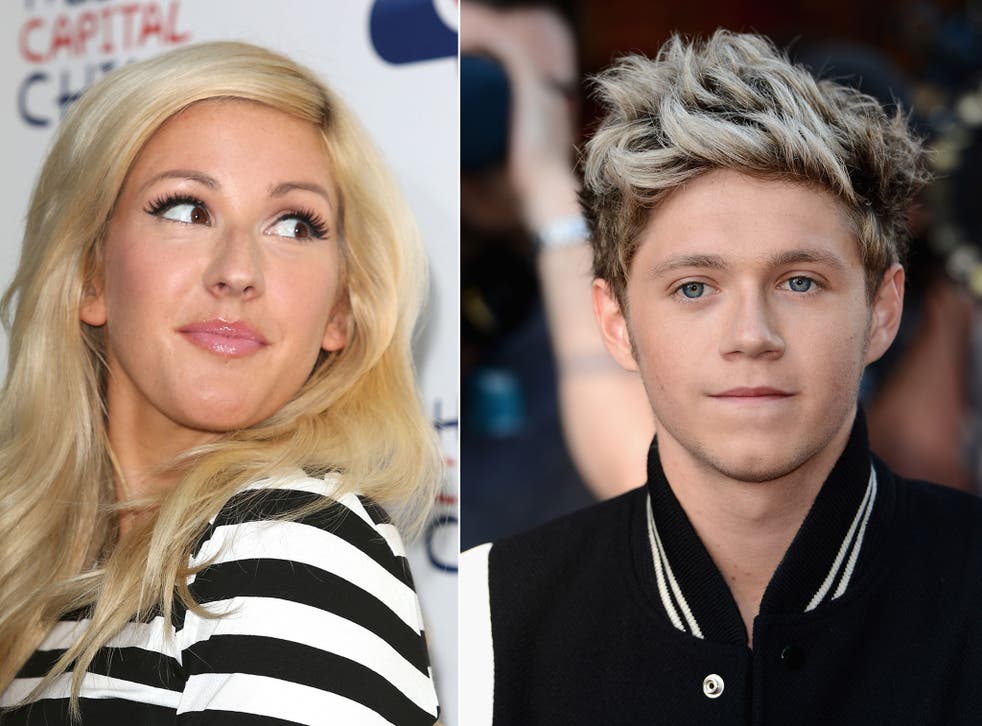 The singer Ellie Goulding has insisted that she "can't talk" about her relationship with One Direction's Niall Horan, after she was spotted kissing the boyband star, seven years her junior, at last weekend's V Festival in Chelmsford, Essex.
She has said that she doesn't want to open up about her "love life" because it has caused problems in the past.
When asked by the Daily Mirror about her relationship with the 19-year-old, Ms Goulding, 26, laughed and said, "Oh God, I knew this was coming!
"I just can't talk about Niall. I won't ever talk about my love life any more because it's always then gone wrong when I have in the past.
"But I will say this, I've definitely had some 'interesting' tweets since the story came out."
The singer-songwriter, whose single Burn is currently top of the charts, was attracted the jealousy of many enthusiastic One Direction fans, or Directioners.
"Thankfully I'm able to take it all with a pinch of salt because I've been told to be that way," she said.
"I genuinely mean this - I don't hate on anyone, but at least One Direction fans are very passionate and my fans are very passionate too. I'd hate it if people didn't care about what they thought."
She also told the paper of her difficulties holding down relationships due to her touring schedule.
"I've not just been away for a week, I've been away for two months at a time. It's hard to keep anything together," she said.
"I don't even get a chance to see my friends and my family and that's tough. It's the downside of my job, being destined to be single for a while," she added.
Ms Goulding has in the past been romantically linked to Radio 1 presenter Greg James, US musician Skrillex and British actor Jeremy Irvine.
Video: One Direction on Taylor Swift
Register for free to continue reading
Registration is a free and easy way to support our truly independent journalism
By registering, you will also enjoy limited access to Premium articles, exclusive newsletters, commenting, and virtual events with our leading journalists
Already have an account? sign in
Register for free to continue reading
Registration is a free and easy way to support our truly independent journalism
By registering, you will also enjoy limited access to Premium articles, exclusive newsletters, commenting, and virtual events with our leading journalists
Already have an account? sign in
Join our new commenting forum
Join thought-provoking conversations, follow other Independent readers and see their replies