Rankin on Scarlett Johansson's SodaStream advert: Why Hollywood stars can't afford to be linked to Pro-Palestinian causes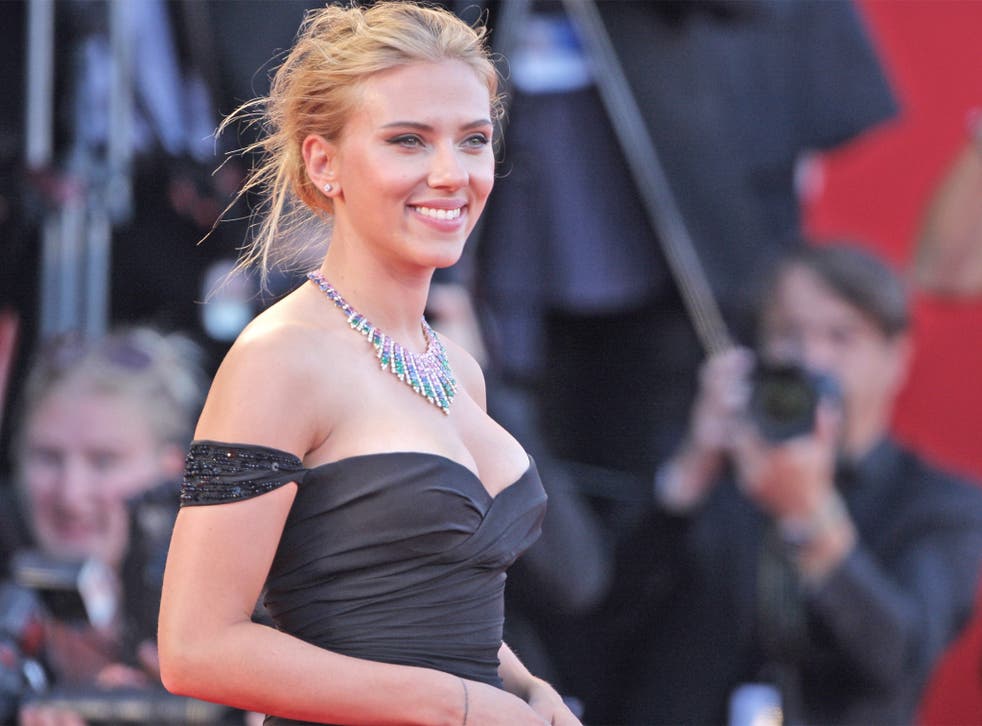 Scarlett Johansson has faced heavy criticism for choosing to continue her contract with SodaStream ahead of her ambassadorial work with Oxfam, but if there's one person who sympathises with her for how she dealt with the dilemma, it's Rankin.
On the surface, her decision seems a difficult one to defend: leaving a humanitarian group trying to ensure the rights of others to live a free and equal quality of life, and backing an Israeli soft drinks firm based in the US with a large factory on the West Bank - a captured territory in which any such operation is considered illegal under international law and, as such, "denies Palestinian rights" under Oxfam regulations.
So why did the actress with the cleanest PR track record in Hollywood opt for the latter and part ways with the former? According to the acclaimed photographer and director – who has not only worked with Johansson on a number of occasions, but has also shot for Oxfam in the Congo and in Kenya – the power of a far-right pro-Israeli lobby within the US makes it increasingly tough for creative artists to take the ethical high ground in favour of Palestinians.
"I asked, actually, Oxfam if I could go to Palestine because I'm interested in what happens in Palestine," he told The Independent. But speaking of his desire to shine a light on the plight of the Palestinian people, he said he was informed by others that choosing to do this could have a bad impact on his livelihood.
"I'm fascinated from a humanitarian perspective. I'm interested in why two religions can't find common ground," he said.
"I think the reason that she has not backed down is because in America, the Jewish zealots are so powerful. Especially in the entertainment industry… What they could do to her career," he added, admitting he had "negative views" on SodaStream's West Bank operation.
"The main problem for me in all this is that kind of extreme Judaism. That extreme belief that this is their homeland and those people are worthless to them. That's very powerful in America. They will blacklist you. It's worse than McCarthyism. Are you pro-Palestinian? Forget it.
"People have said to me that if you go to Palestine you will be put on a list and it doesn't matter if you're a humanitarian. You will be put on a list. And I'm not political. I'm not anti-American. I'm not religious. I don't even believe in God. I'm just about human beings."
Rankin's comments could stoke controversy, judging by the reaction to Seth McFarlane's performance hosting the Oscars last year, when his character Ted suggested that only Jewish actors would be able to get jobs in Hollywood.
The Anti-Defamation League said McFarlane was "offensive" for propagating the "falsity of such Jewish stereotypes," saying "there's a higher potential for the 'Jews control Hollywood' myth to be accepted as fact".
The strength of pro-Israel lobby groups in the US, led by the hugely powerful Israel Public Affairs Committee – known as Aipac, boasting 100,000 members and a $67m annual budget – is often criticised by Palestinian groups, however.
Functions held by the American Friends of the Citizen's Empowerment Centre in Israel are reported to have been attended by heads of Hollywood studios including Warner Bros, Fox, Paramount, Sony Pictures.
The Creative Community for Peace has also reportedly assembled top entertainment executives – including leaders at NBC, Sony/ATV Music Publishing and Time Warner – in support of Israel to provide "balanced information" about the region.
Yet Palestinian groups are also successful at making their case known. Leading musicians including Roger Waters, Elvis Costello, Annie Lennox and Stevie Wonder have reportedly cancelled dates in Israel following pressure from the Boycott, Divestment and Sanctions movement, a pro-Palestinian "grassroots pressure" group.
While he empathises with Johansson on her decision, Rankin also points out that being a charity doesn't necessarily make Oxfam's election to raise their concerns for the actress' contractual agreement with SodaStream quite so publicly excusable either.
"I've worked with some of the best people in Oxfam and I've worked with some of the worst. And I've worked with some people in Oxfam who've had to send me letters of apology because of the way they've treated me. You have to understand that just because someone works at Oxfam, it does not make them an angel. It does not make them perfect.
"And I'm a massive fan," he counters.
The photographer has made his name capturing many famous faces over the years, such as Homeland actor Damian Lewis on the front of this month's "Mighty Blighty" issue of Hunger magazine.
He insists he would not be afraid if faced with his own ethical dilemma, however, and asked to photograph even a dictator with a questionable human rights record such as North Korea's Kim Jong-un.
"There's this fascination to go there and see it all. Things that no one else sees," he says. "You can't move through life without having connections with certain brands and certain things. You've got to suck it up and realise that the world is a horrible place, and in it, you have to try and do good things and live by a bit of a moral code. Sometimes, bad things are going to happen. It's like I wouldn't do cigarette advertising now, but in the past I've done it."
---
Register for free to continue reading
Registration is a free and easy way to support our truly independent journalism
By registering, you will also enjoy limited access to Premium articles, exclusive newsletters, commenting, and virtual events with our leading journalists
Already have an account? sign in
Register for free to continue reading
Registration is a free and easy way to support our truly independent journalism
By registering, you will also enjoy limited access to Premium articles, exclusive newsletters, commenting, and virtual events with our leading journalists
Already have an account? sign in