Independent on Sunday's Happy List 2014 (NOT the Rich List): Martin Griffiths, surgeon/lecturer
Jochan Embley
Saturday 24 May 2014 17:52 Comments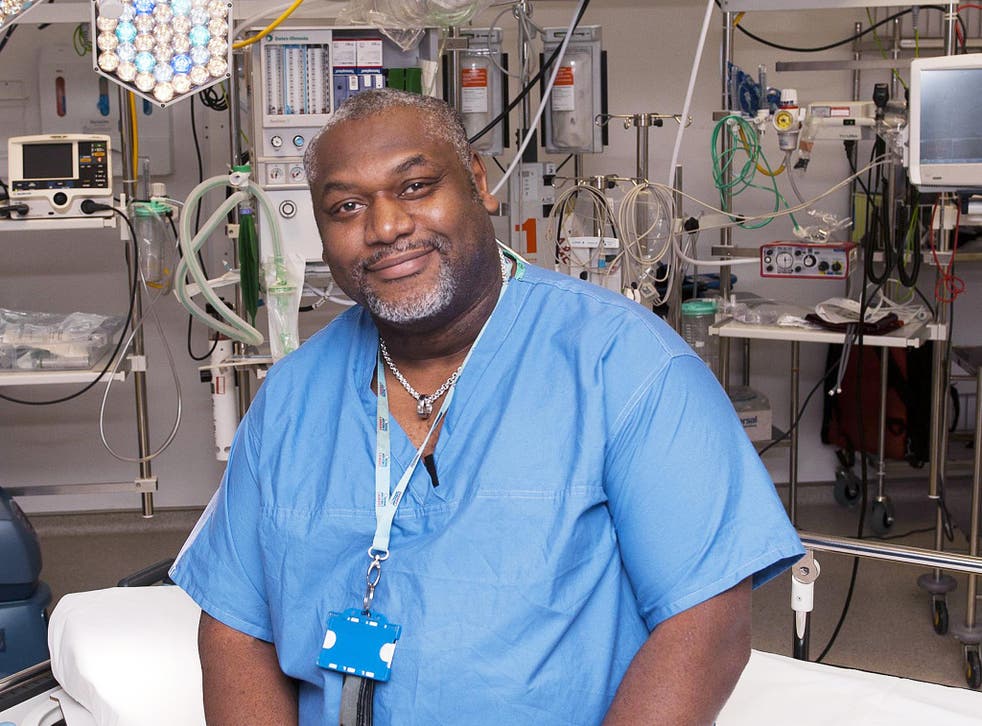 When Martin was studying at medical school, a young family member of his died from a knife attack.
The tragedy motivated him to specialise in trauma surgery and now, aged 46, Martin is a leading vascular and trauma surgeon at the Royal London hospital, where he operates on hundreds of stab wound patients every year.
Driven by his work and his past, Martin has for the past ten years been visiting schools in his free time to lecture on the dangers of carrying a weapon. He shows graphic images of stab victims, often lying in the street, and their wounds - something which shocks all who he shows, but something which he believes is vital in helping young people embroiled in gangs to turn towards a safer way of living.
"The things I do outside work, the prevention work, are guided by the memory of my family member," Martin has recalled. "I think you have to make these kinds of injuries real to people, to get them to understand the consequences of injuring people and being injured, and what harm these weapons do to people. Not just to the individual you harm but to their parents. You destroy a family when you kill someone. That is what they don't recognise."

In Pictures: Independent on Sunday's Happy List 2014

Show all 94
He primarily works with young Londoners in Enfield, where he grew up on a council estate, under the council's 'call-in' scheme but is hoping to expand his work to Newham and Tower Hamlets.
Martin declines to name the family member who died but admits his prevention work is "guided by the memory of my family member."
"I de-glamorise knife injury," he said. "You can't glamorise having a colostomy bag or smelling or being paralysed. I tell them the truth that when you are injured, your friends away. They will leave you on the street corner with a knife in your belly and an ambulance person and policewoman for company."
The full list of people who make life better for others
Tom Dowling, community journalist
Nikandre Kopcke, social entrepreneur
Carmel Allen and Josephine Drew, charity founders
Robert Williams, kindness giver
Dolly Saville, legendary barmaid
Jean Bishop, buzzing fundraiser
Aneeta Prem, anti-slavery campaigner
Finally ... 10 household names who went the extra mile
Register for free to continue reading
Registration is a free and easy way to support our truly independent journalism
By registering, you will also enjoy limited access to Premium articles, exclusive newsletters, commenting, and virtual events with our leading journalists
Already have an account? sign in
Join our new commenting forum
Join thought-provoking conversations, follow other Independent readers and see their replies